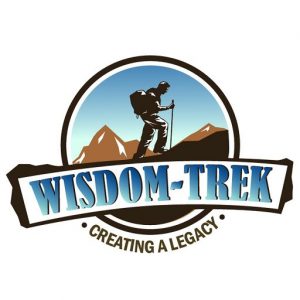 Wisdom-Trek / Creating a Legacy
Welcome to Day 1274 of our Wisdom-Trek, and thank you for joining me.
This is Guthrie Chamberlain, Your Guide to Wisdom
God's Great Grace (Part 2) – Meditation Monday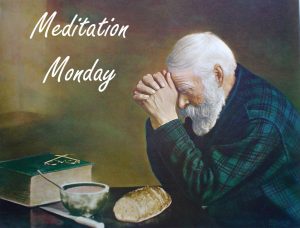 Wisdom – the final frontier to true knowledge. Welcome to Wisdom-Trek where our mission is to create a legacy of wisdom, to seek out discernment and insights, and to boldly grow where few have chosen to grow before.
Hello, my friend, I am Guthrie Chamberlain, your captain on our journey to increase wisdom and create a living legacy. Thank you for joining us today as we explore wisdom on our 2nd millennium of podcasts. This is Day 1274 of our trek, and it is time for Meditation Monday. Taking time to relax, refocus, and reprioritize our lives is crucial in order to create a living legacy.
For you, it may just be time alone for quiet reflection. You may utilize structured meditation practices. In my life, meditation includes reading and reflecting on God's Word and praying. It is a time to renew my mind, refocus on what is most important, and make sure that I am nurturing my soul, mind, and body. As you come along with me on our trek each Meditation Monday, it is my hope and prayer that you, too, will experience a time for reflection and renewing of your mind.
 In our meditation today, let us consider…
God's Great Grace (Part 2)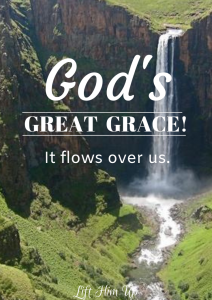 Last Meditation Monday, we will learn what the Apostle Peter had to say about God's grace. If you missed last week's podcast it is located at Day 1269. Today's Meditation Monday, we will learn God's grace through the Prophet Daniel.
Put your trust in the God of all grace
As with most of us, you probably work in a secular environment where those around you may have very different standards to your own?
The book of Daniel charts the lives and careers of Daniel and three other young men, who were able to flourish in the Babylonian Civil Service. Their example gives you a great model for how to work in a godly way, in a context where God is not acknowledged or followed. This mirrors the situation in most "secular" workplaces. Daniel, therefore, is a goldmine of practical examples and help.
We see the four friends co-operating with their employers, but without compromise. They refuse to conform, but they throw themselves wholeheartedly into their new situation and career. They undergo three years of leadership training and preparation. They allow their names to be changed to reflect that they are now part of the Babylonian administration, and subsequently, they all seem to pursue successful careers.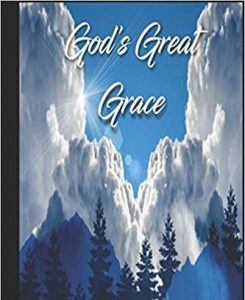 At the same time, they resolve not to compromise their beliefs or defile themselves. You can defile yourself today by the kind of films and TV you watch, the internet sites you visit, or the things you listen to. Daniel resolved not to defile himself.  We read in Daniel 1:8, "But Daniel was determined not to defile himself by eating the food and wine given to them by the king. He asked the chief of staff for permission not to eat these unacceptable foods." We
are not sure why Daniel considered the food defiled. This was perhaps because the royal food had been a sacrificial offering to the Babylonian gods, or it was food forbidden in the law. Regardless, it was their deep conviction to remain pure. They never allowed their commitment to their new careers to trump their higher allegiance to God.
However, Daniel was wise enough not just to disobey, he tried to work with those in authority over him. He asked for permission, and then God, in His grace, caused the official to show favor and sympathy to Daniel because of his work ethics and manner of character. This example is found in Daniel 1:9, "Now God had given the chief of staff both respect and affection for Daniel."
The expectation for the standard of character and work was set high by King Nebuchadnezzar of Babylon. Daniel 1:4 reads, "'Select only strong, healthy, and good-looking young men,' he said. 'Make sure they are well versed in every branch of learning, are gifted with knowledge and good judgment, and are suited to serve in the royal palace. Train these young men in the language and literature of Babylon.'"
Daniel's real power came from God's supernatural wisdom as found in Daniel 1:17, "God gave these four young men an unusual aptitude for understanding every aspect of literature and wisdom. And God gave Daniel the special ability to interpret the meanings of visions and dreams."
Like Daniel, you are called to live a life of purity and to be totally at peace. Follow Daniel's example and be comfortable in your own skin and walk in a close relationship with God.
On the other hand, Nebuchadnezzar had enormous power and wealth. He was popular, respected, and feared. There was no real threat to his security and yet he was very insecure and fearful. Be aware that beneath the facade of self-sufficiency can hide deep-rooted insecurity.
He was so haunted by his dreams that he couldn't sleep. In this crisis, he knew in his heart that the magicians did not have the power they claimed but were just playing games. They virtually admitted they had no supernatural wisdom in Daniel 2:9–11.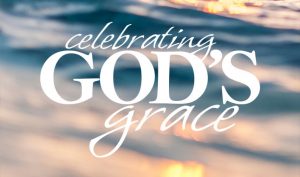 Daniel recognized that God alone is the source of all power and wisdom. In a wonderful way, God, in His grace, will not only reveal things to you but also give you the wisdom and power to understand and deal with your situation. You can learn from Daniel's example in these four simple steps:
Have faith in God
Daniel believed that God would speak to him (v.16). God will speak to you as well.
Know the power of prayer
Daniel requested a little time, and then he asked his friends in Daniel 2:18, "He urged them to ask the God of heaven to show them his mercy by telling them the secret, so they would not be executed along with the other wise men of Babylon."
Learn to recognize God's voice
When God spoke to him in a vision, he was so completely certain he was able to thank and praise him in advance of sharing it with the king. Daniel 2:19-23 reads, "That night the secret was revealed to Daniel in a vision. Then Daniel praised the God of heaven. He said,
'Praise the name of God forever and ever,
for he has all wisdom and power.
He controls the course of world events;
he removes kings and sets up other kings.
He gives wisdom to the wise
and knowledge to the scholars.
He reveals deep and mysterious things
and knows what lies hidden in darkness,
though he is surrounded by light.
I thank and praise you, God of my ancestors,
for you have given me wisdom and strength.
You have told me what we asked of you
and revealed to us what the king demanded.'"
Combine prayer with action
He went to see Nebuchadnezzar because God had granted him the knowledge of and meaning of the King's dream. Daniel 2:24 illustrates this, "Then Daniel went in to see Arioch, whom the king had ordered to execute the wise men of Babylon. Daniel said to him, 'Don't kill the wise men. Take me to the king, and I will tell him the meaning of his dream.'"
God is the God of all grace. We need to praise Him as Maker of heaven and earth who blesses you. May we live a life of purity in close relationship with Him.
That is a wrap for today's meditation. Next week, we will continue our trek on Meditation Monday as we take time to reflect on what is most important in creating our living legacy. On tomorrow's trek, we will explore another wisdom quote. This 3-minute wisdom supplement will assist you in becoming healthy, wealthy, and wise each day. Thank you for joining me on this trek called life. Encourage your friends and family to join us and then come along tomorrow for another day of our Wisdom-Trek, Creating a Legacy.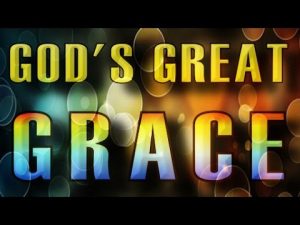 If you would like to listen to any of the past 1273 daily treks or read the daily journal, they are available at Wisdom-Trek.com. I encourage you to subscribe to Wisdom-Trek on your favorite podcast player, so each day will be downloaded to you automatically.
Thank you for allowing me to be your guide, mentor, and most importantly, your friend as I serve you through the Wisdom-Trek podcast and journal.
As we take this trek together, let us always:
Live Abundantly (Fully)
Love Unconditionally
Listen Intentionally
Learn Continuously
Lend to others Generously
Lead with Integrity
Leave a Living Legacy Each Day
I am Guthrie Chamberlain reminding you to Keep Moving Forward, Enjoy Your Journey, and Create a Great Day Everyday! See you tomorrow!