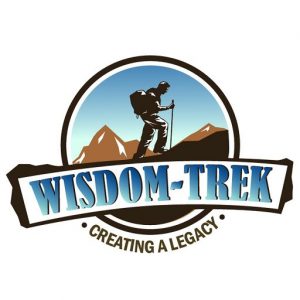 Wisdom-Trek / Creating a Legacy
Welcome to Day 1268 of our Wisdom-Trek, and thank you for joining me.
This is Guthrie Chamberlain, Your Guide to Wisdom
True Thanksgiving – Ask Gramps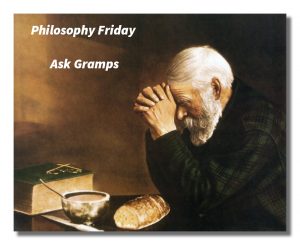 Wisdom – the final frontier to true knowledge. Welcome to Wisdom-Trek where our mission is to create a legacy of wisdom, to seek out discernment and insights, and to boldly grow where few have chosen to grow before.
Hello, my friend, I am Guthrie Chamberlain, your captain on our journey to increase wisdom and create a living legacy. Thank you for joining us today as we explore wisdom on our 2nd millennium of podcasts. This is Day 1268 of our trek, and it is time for our Philosophy Friday series. Each Friday, we ponder some of the basic truths and mysteries of life and how they can impact us in creating our living legacy. As we continue on this trek called life, sometimes we have questions about life, so our Friday trek is a time when we can "Ask Gramps." Gramps will answer questions that you would like to ask your dad or granddad, but for whatever reason, you are unable to. No matter how old we are, I know that all of us would like the opportunity to ask Dad or Gramps questions about life in many areas.
We may mix it up a bit on our Friday episodes, but we will strive to keep them down to earth and enjoyable. If you have any questions that you would like to ask Gramps, please email them to guthrie@wisdom-trek.com.
So the question for this week is…
"Hey Gramps, I desire to be thankful for everything in my life, but sometimes this is really difficult. Can you help me frame my mindset so that thanksgiving becomes a habitual part of the fabric of my life?"
True Thanksgiving

With nearly every aspect of our lives, as God's image-bearers, we were created with a free will and the ability to choose. We can choose God or reject Him. In the same way, regardless of our daily situation, circumstances, and events we can choose a heart of thanksgiving or a heart of discontentment. Especially in our western world, we take so many good things about life for granted, and it is easy to become dissatisfied and ungrateful. We need to maintain an attitude of thanksgiving every day of the year. To allow thanksgiving to become a daily habit in your life, I think the following poem written by Ella Wheeler Wilcox will help you with your thanksgiving journey.
"Thanksgiving"
We walk on starry fields of white
And do not see the daisies,
For blessings common in our sight
We rarely offer praises.
We sigh for some supreme delight
To crown our lives with splendor,
And quite ignore our daily store
Of pleasures sweet and tender.
Our cares are bold and push their way
Upon our thought and feeling;
They hang about us all the day,
Our time from pleasure stealing.
So unobtrusive many a joy
We pass by and forget it,
But worry strives to own our lives,
And conquers if we let it.
There's not a day in all the year
But holds some hidden pleasure,
And, looking back, joys oft appear
To brim the past's wide measure.
But blessings are like friends, I hold,
Who love and labor near us.
We ought to raise our notes of praise
While living hearts can hear us.
Full many a blessing wears the guise
Of worry or of trouble;
Far-seeing is the soul, and wise,
Who knows the mask is double.
But he who has the faith and strength
To thank his God for sorrow
Has found a joy without alloy
To gladden every morrow.
We ought to make the moments notes
Of happy, glad Thanksgiving;
The hours and days a silent phrase
Of music we are living.
And so the theme should swell and grow
As weeks and months pass o'er us,
And rise sublime at this good time,
A grand Thanksgiving chorus.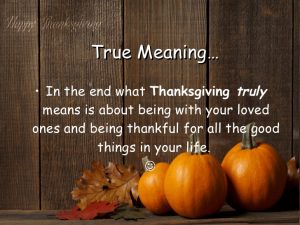 Also, we must go to God's Word, as the final word on Thanksgiving so today let us ponder Psalm 100.
A Psalm of Thanksgiving
Shout with joy to the Lord, all the earth!
Worship the Lord with gladness.
Come before him, singing with joy.
 Acknowledge that the Lord is God!
He made us, and we are his.
We are his people, the sheep of his pasture.
 Enter his gates with thanksgiving;
go into his courts with praise.
Give thanks to him and praise his name.
For the Lord is good.
His unfailing love continues forever,
and his faithfulness continues to each generation.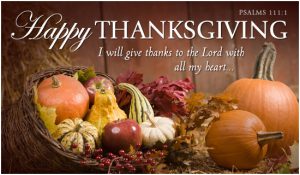 That is a wrap for today's question. Join us again next Friday for another question on our "Ask Gramps" episode. Our next trek is Mediation Monday, where we will help you reflect on what is most important in life. So encourage your friends and family to join us and then come along on Monday for another day of our Wisdom-Trek, Creating a Legacy.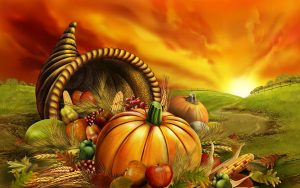 If you would like to listen to any of the past 1267 daily treks or read the associated journals, they are all available at Wisdom-Trek.com. I encourage you to subscribe to Wisdom-Trek on your favorite podcast player, so each day will be downloaded to you automatically.
Thank you for allowing me to be your guide, mentor, and, most of all, your friend as I serve you through the Wisdom-Trek podcast and journal.
As we take this trek together, let us always:
Live Abundantly (Fully)
Love Unconditionally
Listen Intentionally
Learn Continuously
Lend to others Generously
Lead with Integrity
Leave a Living Legacy Each Day
I am Guthrie Chamberlain reminding you to Keep Moving Forward, Enjoy Your Journey, and Create a Great Day Everyday! See you on Monday!