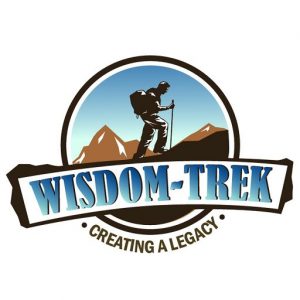 Wisdom-Trek / Creating a Legacy
Welcome to Day 1261 of our Wisdom-Trek, and thank you for joining me.
I am Guthrie Chamberlain, Your Guide to Wisdom
Mastering the Bible – No Bible Available – Worldview Wednesday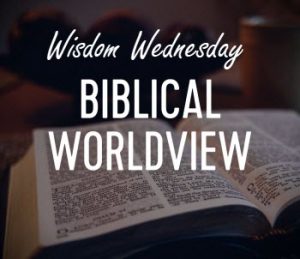 Wisdom – the final frontier to true knowledge. Welcome to Wisdom-Trek where our mission is to create a legacy of wisdom, to seek out discernment and insights, and to boldly grow where few have chosen to grow before.
Hello, my friend, I am Guthrie Chamberlain, your captain on our journey to increase wisdom and create a living legacy. Thank you for joining us today as we explore wisdom on our 2nd millennium of podcasts. This is Day 1261 of our trek, and it is Worldview Wednesday. Creating a Biblical worldview is important to have a proper perspective on today's current events. To establish a Biblical worldview, it is required that you also have a proper understanding of God and His Word.
Our focus for the next several months on Worldview Wednesday is Mastering the Bible through a series of brief insights. These insights are extracted from a book of the same title from one of today's most prominent Hebrew Scholars, Dr. Micheal S. Heiser. This book is a collection of insights designed to help you understand the Bible better. When we let the Bible be what it is, we can understand it as the original readers did, and as its writers intended. Each week we will explore two insights.
Mastering The Bible – No Bible Available
Insight Fifteen: Most People in the Biblical World Had Never Read the Bible

This might seem like a shocking statement. It's one of the more dramatic examples of how our lives as Christians are quite unlike the lives of biblical people. But once you give the assertion some thought, it becomes clear that it's true.
The Bible was written in stages. The Old Testament wasn't complete until the fifth century BC, roughly a thousand years after the exodus of Israel from Egypt. Even in the best scenario, after completion, there would have only been one Bible for decades. Everything had to be copied by hand.
During the Old Testament period leading up to the exile (sixth century BC), the emphasis in Israel's faith was the temple, its rituals, and the sacred calendar of holy days. Not only was there no complete Bible, but even the books that existed were the property of the temple and its priests. The average Israelite only read or heard snippets from it, such as the Shetna, Israel's creed from the Torah, or some of God's commands.
Deuteronomy 6:4-9 says, "Listen, O Israel! The Lord is our God, the Lord alone. And you must love the Lord your God with all your heart, all your soul, and all your strength. And you must commit yourselves wholeheartedly to these commands that I am giving you today.  Repeat them again and again to your children. Talk about them when you are at home and when you are on the road, when you are going to bed and when you are getting up. Tie them to your hands and wear them on your forehead as reminders. Write them on the doorposts of your house and on your gates."
There were no synagogues in ancient Israel, either. The synagogue came about during the exile after the temple was destroyed. Israelite priests could not possibly teach everyone house-to-house, as they had other assigned duties and the population was too large. For most of the Old Testament period, people learned biblical content from storytelling (oral traditions) and from their parents, as referred to above.
In New Testament times, things got a little better. Jews had their Bible, the Old Testament, in the form of scrolls. It would have been very rare for someone to have a Torah at home due to the expense and labor of hand-copying. But chances were high you were exposed to more of the Old Testament through regular attendance at the synagogue than ever before.
The Old Testament (in Greek) would have been the Bible of the early Christians. The New Testament books were written in the first century AD between the late 40s and 100. But most of those were letters sent to individual churches. A church would have to copy the letter and send it to another church, where it would be read aloud. It also took a couple centuries for early Christians, led by the Spirit, to discern which of these new writings should be considered sacred, on par with the Scriptures they had inherited from Israel.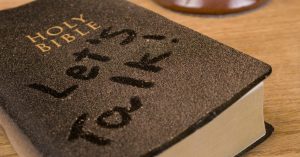 All of this leads to the fact that most biblical people were profoundly ignorant of what we think of today as the Bible. Most were not "having devotions" and "studying the Word." We ought to be careful when criticizing something they said or did as though they knew better. They may not have. We have something they didn't, availability to the Bible in dozens of translations, in printed and electronic format, so we are more accountable.
Insight Sixteen: The Biblical Writers Were Not Semi-literate Amateurs
Dr. Heiser mentions that he has several friends who write professionally. Some write resumes for people. Others write fiction or for newspapers. Several are bloggers or freelancers. Any writing trade requires a certain skill set—and that means more than having a firm grasp of grammar, spelling, and punctuation.
There are several overlooked aspects of writing as a trade. For example, knowing your audience and their expectations is crucial. Audiences naturally expect clarity and readable prose. But there's a part of audience expectation that is less familiar. The competence of a writer is also judged by whether a writer produces content in the expected form. Those expectations arise from the type of document in view—its genre.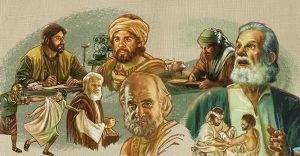 All of us take the form of a document for granted. We don't even think about it unless we encounter a flawed example. If you were in court, for example, and your lawyer handed a judge a document only to have the judge growl out loud that the document wasn't prepared according to required specifications, you'd wonder if your lawyer knew what he or she was doing. If you picked up a book that had the table of contents in the back, you'd think immediately that the publisher or the writer was incompetent. If you were reading the first chapter of a novel that told you how the story was going to end, you'd wonder if the author had any sense of plot. Every genre includes expectations about the right way to write.
When writers violate this sense of convention, most readers would think that the writer is an inexperienced amateur—a hack, in literary terms. The biblical writers were not hacks.
The Bible is filled with all types of literature: laws, legal cases, treaties, poetry, historical narrative, apocalyptic visions, letters, annals, parables, and speeches. Each one came with expectations of how that particular type of literature "ought" to be written and structured. The fact that biblical material has a high degree of conformity to ancient examples of all these literary genres shows us that the people who wrote Scripture knew what they were doing. They were competent writers. The Bible wasn't the result of amateur hour.
This has two implications for us as Bible students. First, we're obligated to discover what the biblical writers were doing. We need to learn something about the literary genres of the Bible and how biblical writers wrote according to such forms. Second, we need to let our knowledge of what the biblical writers were doing to dictate our reading. Simplistic readings of the Bible that are inattentive to what the biblical writers were doing—and why—will not produce an accurate interpretation. Part of understanding the Bible is understanding each writer's craft. Peter voiced this thought in 2 Peter [1:19].
Because of that experience, we have even greater confidence in the message proclaimed by the prophets. You must pay close attention to what they wrote, for their words are like a lamp shining in a dark place—until the Day dawns, and Christ the Morning Star shines in your hearts.
That will conclude this week's lesson on another two insights from Dr. Heiser's book "Mastering the Bible." Next Worldview Wednesday, we will continue with two additional insights. I believe you will find each Worldview Wednesday an interesting topic to consider as we build our Biblical worldview.
Tomorrow we will continue with our 3-minute humor nugget that will provide you with a bit of cheer and help you to lighten up and live a rich and satisfying life. So encourage your friends and family to join us and then come along with us tomorrow for another day of our Wisdom-Trek, Creating a Legacy.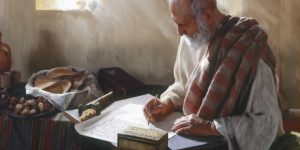 If you would like to listen to any of our past 1260 treks or read the Wisdom Journal, they are available at Wisdom-Trek.com. I encourage you to subscribe to Wisdom-Trek on your favorite podcast player so that each day's trek will be downloaded automatically.
Thank you for allowing me to be your guide, mentor, and, most of all, your friend as I serve you through the Wisdom-Trek podcast and journal.
As we take this trek together, let us always:
Live Abundantly (Fully)
Love Unconditionally
Listen Intentionally
Learn Continuously
Lend to others Generously
Lead with Integrity
Leave a Living Legacy Each Day
I am Guthrie Chamberlain reminding you to Keep Moving Forward, Enjoy Your Journey, and Create a Great Day Everyday! See you tomorrow!