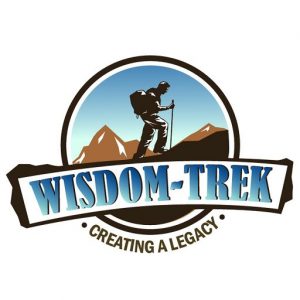 Wisdom-Trek / Creating a Legacy
Welcome to Day 1248 of our Wisdom-Trek, and thank you for joining me.
This is Guthrie Chamberlain, Your Guide to Wisdom
A Proper Response – Ask Gramps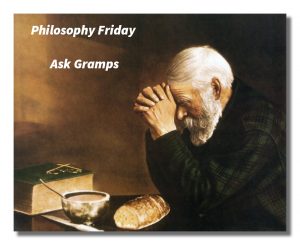 Wisdom – the final frontier to true knowledge. Welcome to Wisdom-Trek where our mission is to create a legacy of wisdom, to seek out discernment and insights, and to boldly grow where few have chosen to grow before.
Hello, my friend, I am Guthrie Chamberlain, your captain on our journey to increase wisdom and create a living legacy. Thank you for joining us today as we explore wisdom on our 2nd millennium of podcasts. This is Day 1248 of our trek, and it is time for our Philosophy Friday series.
Each Friday, we will ponder some of the basic truths and mysteries of life, and how they can impact us in creating our living legacy. As we continue on this trek called life, sometimes we have questions about life, so our Friday trek is a time when we can "Ask Gramps." Gramps will answer questions that you would like to ask your dad or granddad, but for whatever reason, you are unable to. No matter how old we are, I know that all of us would like the opportunity to ask Dad or Gramps questions about life in many areas.
We may mix it up a bit on our Friday episodes, but we will strive to keep them down to earth and enjoyable. If you have any questions that you would like to ask Gramps, please email them to guthrie@wisdom-trek.com.
So the question for this week is…
"Hey Gramps, I know that the Bible instructs us to honor God in all areas of our lives, even in our giving of money to others and to our church, but money is always so tight that I can barely make ends meet. What should my response be towards giving?"
 A Proper Response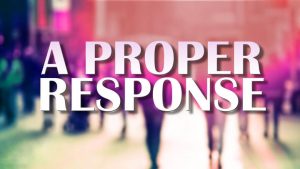 The Old Testament was pretty clear on what God desired from the children of Israel and even the entire nation, when it came to tithes and offerings. Literally a tithe means a tenth of all increases or income, but that was a mere starting point. Additional offerings were given as gifts to God, which represented the very best of all that you had. An interesting point, though, as with many requirements of the Old Testament law, Jesus did not repeat the letter of the law, but was more concerned about the heart attitude of the person. This was also true of giving. Jesus never taught that a tithe, a tenth, or any amount was required to satisfy God because He desired us to willingly give to God out of a pure heart.
Let me continue with this illustration. Imagine this…You don't have a job. Your family has eaten ramen noodles every night for the past month. Then unexpectedly, a kindhearted friend shows up with a huge box full with food of all kinds, including a very large ham. This kind friend not only gives you the food, but then offers to help you and your family prepare the feast. He even joins you for the feast that you would have never had if it was not for this friend. As the meal begins, you serve yourself and your family large portions of the best parts of the food. After devouring the food quickly, you proceed to get up and put the remaining food away for another meal. You then scrape the remains onto a plate and serve it to your friend, who provided the feast. You determine that is your friend's portion, which is your thanks to your friend. This would certainly not be a gracious response to someone who has been so generous to you. I am sure you are thinking, that's ridiculous! Rude, ungrateful, and unthinkable. But think about it…is this a picture of how we thank God for all he has given us?
Proverbs 3:9-10 tells us to:
Honor the Lord with your wealth
and with the best part of everything you produce.
Then he will fill your barns with grain,
and your vats will overflow with good wine.
We need to recognize that God is the source of ALL that we have. If not for His provision and grace, we would be in the state of physical and spiritual poverty without hope of a way out. Our response to His provision, then, should be to take pleasure in giving Him the choice portions of the "meal" He has given us. He created it, He gave it, and He deserves it. Let that be our heart in giving back to Him.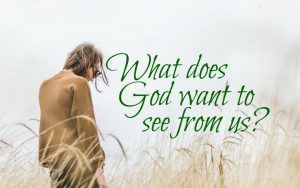 Jesus in Luke [6:38] focuses on the heart attitude.
Give, and you will receive. Your gift will return to you in full—pressed down, shaken together to make room for more, running over, and poured into your lap. The amount you give will determine the amount you get back.
This mindset does not come all at once, and in the meantime, God is gracious and patient with us. Ask Him to increase your faith and show you ways to manage your resources prudently so that you can share your resources, time, and efforts.
Learn to delight yourself in sharing all that God has freely given to you. Share it cheerfully with Him and with others. Let me finish today with 2 Corinthians 9:7, "You must each decide in your heart how much to give. And don't give reluctantly or in response to pressure. For God loves a person who gives cheerfully."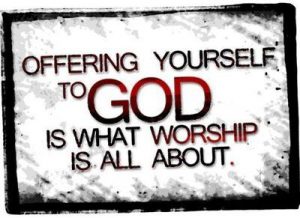 That is a wrap for today's question. Join us again next Friday for another question on our "Ask Gramps" episode. Our next trek is Mediation Monday, where we will help you reflect on what is most important in life. So encourage your friends and family to join us and then come along on Monday for another day of our Wisdom-Trek, Creating a Legacy.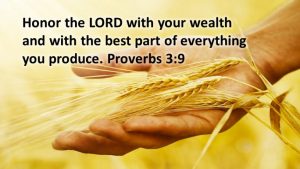 If you would like to listen to any of the past 1247 daily treks or read the associated journals, they are all available at Wisdom-Trek.com. I encourage you to subscribe to Wisdom-Trek on your favorite podcast player, so each day will be downloaded to you automatically.
Thank you for allowing me to be your guide, mentor, and most of all, your friend as I serve you through the Wisdom-Trek podcast and journal.
As we take this trek together, let us always:
Live Abundantly (Fully)
Love Unconditionally
Listen Intentionally
Learn Continuously
Lend to others Generously
Lead with Integrity
Leave a Living Legacy Each Day
I am Guthrie Chamberlain reminding you to Keep Moving Forward, Enjoy Your Journey, and Create a Great Day Everyday! See you on Monday!