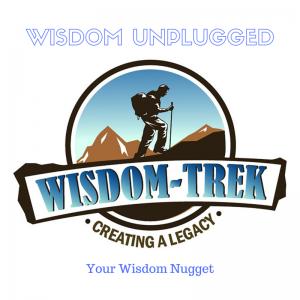 Wisdom-Trek / Creating a Legacy
Welcome to Day 1247 of our Wisdom-Trek, and thank you for joining me.
This is Guthrie Chamberlain, Your Guide to Wisdom
No One Is Available – Humor Unplugged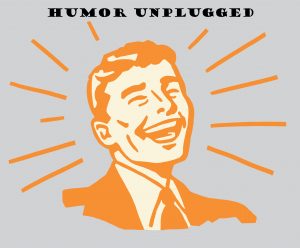 Wisdom – the final frontier to true knowledge. Welcome to Wisdom-Trek where our mission is to create a legacy of wisdom, to seek out discernment and insights, and to boldly grow where few have chosen to grow before.
Hello, my friend, I am Guthrie Chamberlain, your captain on our journey to increase wisdom and create a living legacy. Thank you for joining us today as we explore wisdom on our 2nd millennium of podcasts. This is Day 1247 of our trek, and it is time for a 3-minute mini-trek called Humor Unplugged. Our Thursday podcast will provide a short and clean funny story to help you lighten up and live a rich and satisfying life – something to cheer you and provide a bit a levity in your life.
We are told in  Proverbs 15:30, "A cheerful look brings joy to the heart; good news makes for good health." We are also encouraged in Proverbs 17:22, "A cheerful heart is good medicine, but a broken spirit saps a person's strength." Consider this your vitamin supplement of cheer for today. So let's jump right in with today's funny, which is titled…
No One Is Available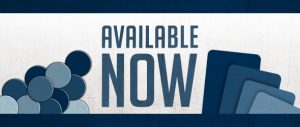 George was going up to bed when his wife Martha told him that he'd left the light on in the garden shed again, which she could see from the bedroom window.
George slipped on his robe and trudged downstairs, opened the back door, and headed to the shed to turn off the light.  As he approached the shed, George saw that there were four men in the shed stealing his tools and equipment.
George quickly and quietly went back into the house and locked the door.  He promptly phoned the police, where officer Jacobs asked him, "Is someone in your house?"  which George replied, "No, but they are stealing my tools."
"Well," Officer Jacob replied,  "all patrols are currently busy, just make sure all of your doors are securely locked, and an officer would be along when available."
George was really frustrated but said, "Okay,"  and hung up. He then counted to 30, and phoned the police again.
"Hello, I just called you a few seconds ago because there were people in my shed. Well, you don't have to worry about them now cause I've just shot them all." Then he promptly hung up.
Within five minutes three police cars, an Armed Response unit, and an ambulance showed up at George's residence.
Of course, the police caught the burglars red-handed, and after searching the shed area the police cautiously approached Georges's house and pounded on the door, identifying themselves.
Upon opening the door, the police saw that George and Martha were both fine. It was then that officer Jacobs asked George, "I thought you said that you'd shot them!"
To which George quipped, "I thought you said there was nobody available!"
I hope that brought a smile to your face today. If it did, pass your smile onto some else, we all could use a good smile. Our Thursday thought is "Never forget the three powerful resources you always have available to you: love, prayer, and forgiveness."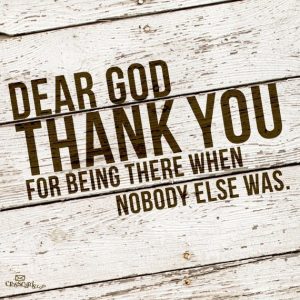 Though I am the least deserving of all God's people, he graciously gave me the privilege of telling the Gentiles about the endless treasures available to them in Christ.
As you enjoy these nuggets of humor, please encourage your friends and family to join us and then come along tomorrow for another day of our Wisdom-Trek, Creating a Legacy.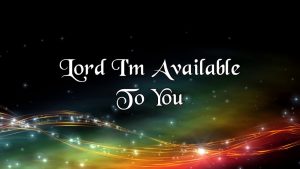 If you would like to listen to any of our past 1246 treks or read the Wisdom Journal, they are all available at Wisdom-Trek.com. I encourage you to subscribe to Wisdom-Trek on your favorite podcast player, so each day will be downloaded to you automatically.
Thank you for allowing me to be your guide, mentor, and most importantly, your friend as I serve you through the Wisdom-Trek podcast and journal each day.
As we take this trek together, let us always:
Live Abundantly (Fully)
Love Unconditionally
Listen Intentionally
Learn Continuously
Lend to others Generously
Lead with Integrity
Leave a Living Legacy Each Day
I am Guthrie Chamberlain reminding you to Keep Moving Forward, Enjoy Your Journey, and Create a Great Day Everyday! See you tomorrow for Philosophy Friday!