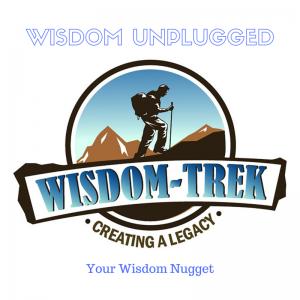 Wisdom-Trek / Creating a Legacy
Welcome to Day 1237 of our Wisdom-Trek, and thank you for joining me.
This is Guthrie Chamberlain, Your Guide to Wisdom
Who Gives A Hoot – Humor Unplugged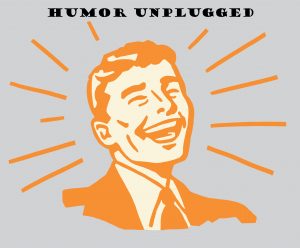 Wisdom – the final frontier to true knowledge. Welcome to Wisdom-Trek where our mission is to create a legacy of wisdom, to seek out discernment and insights, and to boldly grow where few have chosen to grow before.
Hello, my friend, I am Guthrie Chamberlain, your captain on our journey to increase wisdom and create a living legacy. Thank you for joining us today as we explore wisdom on our 2nd millennium of podcasts. This is Day 1237 of our trek, and it is time for our 3-minute mini-trek called Humor Unplugged. Our Thursday podcast will provide a short and clean funny story to help you lighten up and live a rich and satisfying life – something to cheer you and provide a bit a levity in your life.
We are told in Proverbs 15:30, "A cheerful look brings joy to the heart; good news makes for good health." We are also encouraged in Proverbs 17:22, "A cheerful heart is good medicine, but a broken spirit saps a person's strength." Consider this your vitamin supplement of cheer for today. So let's jump right in with today's funny, which is titled…
Who Gives A Hoot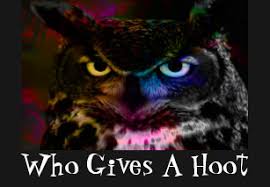 One evening, John, an avid bird-lover, especially birds of prey, stood in his backyard and hooted like an owl toward the wooded area beyond his back yard. "Hoot, Hoot Hoot," John vocalized.  To his surprise, an owl hooted back, "Hoot, hoot…" Thrilled with his success, he continued for 30 minutes as he had an entire conversation with the nearby owl. Finally, John returned inside ecstatic about the evening's success as he shared with his wife Jane about how exciting it was.
John could barely contain himself for the next evening when he tried it again, with great success, and then the next night, and the next for 2 weeks. The owl always answered him as they conversed each night.  John was fascinated.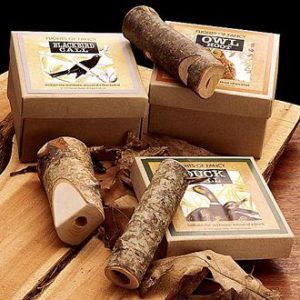 About two weeks later, Jane saw her neighbor Sue at the grocery store.  Sue lived, just across the wooded area from her.  As Jane and Sue were chatting and catching up about life, Sue asked how John was. Jane said, "Well, John has been consumed lately with his bird-watching success. John has been spending every night for the past couple of weeks conversing with owls in the wooded area between our homes."
Sue looked at Jane a bit quizzically and said, "That's really odd. My husband Sam has been doing the exact same thing."
Just then it dawned on them both what had been really happening, and they laughed hysterically.
I hope that brought a smile to your face today. If it did, pass your smile on to someone else. We all could use a good smile. Our Thursday thought is, "You can't hoot with the owls and then soar with the eagles."
Psalm 102:6 – I am like an owl in the desert, like a little owl in a far-off wilderness.
As you enjoy these nuggets of humor, please encourage your friends and family to join us and then come along tomorrow for another day of our Wisdom-Trek, Creating a Legacy.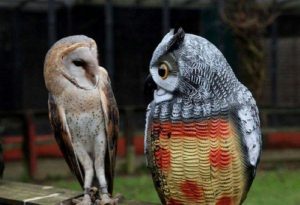 If you would like to listen to any of our past 1236 treks or read the Wisdom Journal, they are all available at Wisdom-Trek.com. I encourage you to subscribe to Wisdom-Trek on your favorite podcast player, so each day will be downloaded to you automatically.
Thank you for allowing me to be your guide, mentor, and, most of all, your friend as I serve you through the Wisdom-Trek podcast and journal.
As we take this trek together, let us always:
Live Abundantly (Fully)
Love Unconditionally
Listen Intentionally
Learn Continuously
Lend to others Generously
Lead with Integrity
Leave a Living Legacy Each Day
I am Guthrie Chamberlain reminding you to Keep Moving Forward, Enjoy Your Journey, and Create a Great Day Everyday! See you tomorrow for Philosophy Friday!