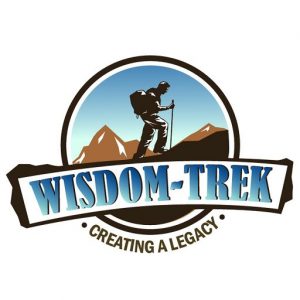 Wisdom-Trek / Creating a Legacy
Welcome to Day 1201 of our Wisdom-Trek, and thank you for joining me.
I am Guthrie Chamberlain, Your Guide to Wisdom
Disciples Take Care of Each Other – Worldview Wednesday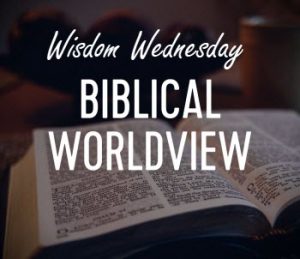 Wisdom – the final frontier to true knowledge. Welcome to Wisdom-Trek where our mission is to create a legacy of wisdom, to seek out discernment and insights, and to boldly grow where few have chosen to grow before.
Hello, my friend, I am Guthrie Chamberlain, your captain on our journey to increase wisdom and create a living legacy. Thank you for joining us today as we explore wisdom on our 2nd millennium of podcasts. This is Day 1201 of our trek, and it is Worldview Wednesday. Creating a Biblical worldview is important to have a proper perspective on today's current events. To establish a Biblical Worldview, it is required that you also have a proper understanding of God and His Word.
On our Worldview Wednesday episodes we are in a series in which we are covering another detailed review of a book from one of today's most prominent Hebrew Scholars Dr. Micheal S. Heiser. We are taking a deep dive and will share Dr. Heiser's insights into the question, which is also the title of his book "What Does God Want?"
Disciples Take Care of Each Other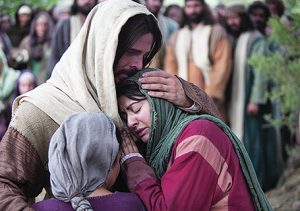 This element of discipleship is an outgrowth of loving one another, which we focused on last week. Taking care of each other means being in and nurturing community.
As more and more people came to embrace the gospel in the days following Pentecost (Acts 2:1-4), they became part of a growing community that would be called the "church" (in their case, the one at Jerusalem). In the New Testament, this term didn't refer to a building or an official organization. The New Testament tells us that the church in Jerusalem was notoriously poor. They didn't have a building to meet in, and there were already thousands of new believers (Acts [2:41], 47; [5:14]). They didn't have any official legal status, so believers were persecuted (Acts [3:11]–[4:31]; [5:17]-42).
If "the church" wasn't about a building or an organization that had legal status, what did it mean? How did the followers of Jesus sustain themselves? They formed a tight, self-sacrificing community. Too often in modern churches, we use the word community to describe something more similar to a group of people who share an interest—like being fans of a sports team or mutual supporters of a good cause. That falls far short of what New Testament community was. The New Testament church community was a family.
What's the difference between family and a group of people who bond together because of a mutual interest? Lots of things. Would you expect someone to give you money to pay your rent or groceries just because you liked the same baseball team? Would you expect someone to give you a job or fix your car just because you voted for the same person or ran in the same 5K race to raise money for a cause? Of course not. But you would expect help from family members (or at least that's the way family—blood relations—is supposed to work).
That's what the early church was like. Here's a glimpse found in Acts [2:41]-47:
Those who believed what Peter said were baptized and added to the church that day—about 3,000 in all. All the believers devoted themselves to the apostles' teaching, and to fellowship, and to sharing in meals (including the Lord's Supper), and to prayer. A deep sense of awe came over them all, and the apostles performed many miraculous signs and wonders. And all the believers met together in one place and shared everything they had. They sold their property and possessions and shared the money with those in need. They worshiped together at the Temple each day, met in homes for the Lord's Supper, and shared their meals with great joy and generosity, all the while praising God and enjoying the goodwill of all the people. And each day the Lord added to their fellowship those who were being saved.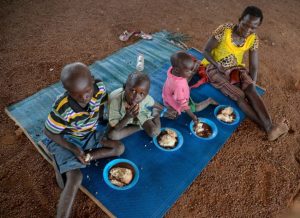 This passage doesn't describe communism or socialism. It doesn't describe any political system. There's nothing in the passage about a government or the State giving direction or using coercion for the behavior you see. It was entirely voluntary. It describes the behavior of a healthy, normal family. Families meet the needs of their members. This one just happened to consist of thousands of people.
This is a picture of what disciples do. They nurture the community. They love one another and support one another like a family would do. That means sharing resources. For some believers that may mean money; for others, it may mean time, or a service, or a skill. Basically, the community does what needs to be done for those in the community.
You might wonder, with so many people involved, how this community could know each other. Believers would gather together in the temple (which usually caused conflict with the Jewish leaders, but was good for evangelism) and they met in homes (Acts [2:26]). This means that "the church" in Jerusalem, the original Christian community, was actually a network of smaller communities. People in smaller numbers within the community were the first line of support and acknowledgment for new believers.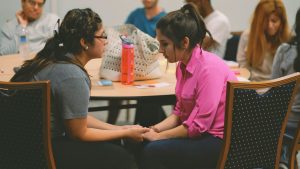 These communities were the entry points for new believers. The Christian community was for people who had embraced the gospel. Each community participated in the discipleship of its members and, in certain ways, believers in the wider, larger community. What did this look like?
The first thing that usually happened was to baptize new believers. (Acts [2:41] etc) Baptism was a public act (it was observed by witnesses—other community members) to identify with Jesus and his followers. It signified several things, among them that your sins had been forgiven because of what Jesus had done on the cross and that you now had new life (Romans 6:1-4; 2 Corinthians [5:17]). Baptism was the first step to entering into the life of the community. The persons being baptized acknowledged their faith in Jesus, and the witnesses acknowledged their commitment.
When communities of believers met together, they discovered needs. If they could meet the needs of people in their small community, they would do so. This allowed believers who met needs to imitate Jesus. For those who were helped, they learned in "real-time" how to live like Jesus. When needs were greater than the small community could meet, the wider family of believers was there to help. It was for this wider coordination of ministry that the apostles, the original disciples of Jesus who were leaders of the fledgling Jerusalem church, appointed helpers ("deacons") to organize the "daily distribution of food" throughout the entire community (Acts 6:1-7).
One of the practices of the earliest churches in this regard was to hold a feast in connection with remembering the "Lord's Supper" (1 Corinthians [11:17]-34). The "Lord's Supper" was a memorial celebration of the Last Supper, when Jesus told the disciples that his body and blood would soon be given for them. Jesus told them that giving his life was a fulfillment of the "new covenant" (Luke [22:20]). The description of the feast at the Lord's Supper says the same thing (1 Corinthians [11:25]). The Lord's Supper was a way to remember what Jesus had done. Jesus had told his disciples to do it "in remembrance of me" (1 Corinthians [11:24]-25). It was also another way to make sure the poor in the believing community were taken care of.
Besides the importance of community and taking care of the physical need of fellow disciples, as mentioned in today's review, there are several other ways in which disciples take care of each other. Over the next few weeks we will dig into the other responsibilities we have to each other as fellow disciples.
That will conclude our lesson for this week from Dr. Heiser's book "What Does God Want?" Next Worldview Wednesday, we will discover the additional ways of how "Disciples Take Care of Each Other." I believe you will find each Worldview Wednesday an interesting topic to consider as we build our Biblical worldview.
Tomorrow we will continue with our 3-minute humor nugget that will provide you with a bit of cheer and help you to lighten up and live a rich and satisfying life. So encourage your friends and family to join us and then come along with us tomorrow for another day of our Wisdom-Trek, Creating a Legacy.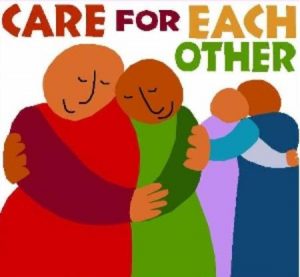 If you would like to listen to any of our past 1200 treks or read the Wisdom Journal, they are available at Wisdom-Trek.com. I encourage you to subscribe to Wisdom-Trek on your favorite podcast player so that each day's trek will be downloaded automatically.
Thank you for allowing me to be your guide, mentor, and most of all, your friend as I serve you through the Wisdom-Trek podcast and journal.
As we take this trek together, let us always:
Live Abundantly (Fully)
Love Unconditionally
Listen Intentionally
Learn Continuously
Lend to others Generously
Lead with Integrity
Leave a Living Legacy Each Day
I am Guthrie Chamberlain reminding you to Keep Moving Forward, Enjoy Your Journey, and Create a Great Day Everyday! See you tomorrow!