Listen to the Wisdom-Trek episode for today (0:04:29)
Get Updates About Wisdom-Trek
Podcast: Play in new window | Download
Subscribe: Apple Podcasts | Android | Email | Google Podcasts | Stitcher | Spotify | RSS | More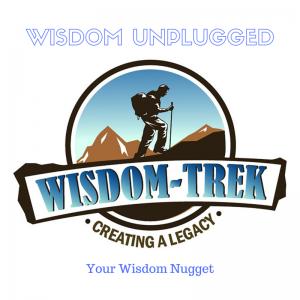 Wisdom-Trek / Creating a Legacy
Welcome to Day 987 of our Wisdom-Trek, and thank you for joining me.
This is Guthrie Chamberlain, Your Guide to Wisdom
A Wise Suggestion – Humor Unplugged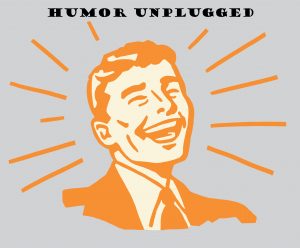 Thank you for joining us for our five days per week wisdom and legacy building podcast. This is Day 987 of our trek, and it is time for our 3-minute mini-trek called Humor Unplugged. Our Thursday podcast will provide a short and clean funny story to help you lighten up and live a rich and satisfying life – something to cheer you and provide a bit a levity in your life.
We are told in  Proverbs 15:30, "A cheerful look brings joy to the heart; good news makes for good health." We are also encouraged in Proverbs 17:22, "A cheerful heart is good medicine, but a broken spirit saps a person's strength." Consider this your vitamin supplement of cheer for today. So let's jump right in with today's funny which is titled…
A Wise Suggestion

Frank was driving through the Sahara desert by himself when out in the middle of nowhere his jeep broke down. Thinking that he would not be out for long, he failed to bring any water. As the noon-day sun became increasingly intense, Frank became desperate for water. He started out on foot toward what he thought might be a good direction. After walking a couple of miles when he saw something, far off in the distance. Hoping to find water, he walked toward the image, which now appeared to be a tent. When he reached the tent, he found a little old lady sitting at a card table with a bunch of neckties laid out on it.
Desperately Frank begged, "Please, I'm dying of thirst, can I have some water?"
The woman replied "I don't have any water, but why don't you buy a tie? Here's one that goes nicely with your outfit."
Frank shouted, "I don't want a tie lady. I need water!"
Calmly she replied, "Okay, don't buy a tie. But to show you what a nice person I am, I'll tell you that over that hill there, about four miles, is a nice restaurant. Walk that way, they'll give you all the water you want."
The dehydrated Frank thanked the woman and walked away toward the hill and eventually disappeared.
Three hours later he returned crawling back to the tent where the old lady was still sitting behind her card table full of beautiful ties.
The lady asked,  "I told you, about four miles over that hill. Couldn't you find it?"
Frank rasped from his parched throat, "I found it all right. They wouldn't let me in without a tie."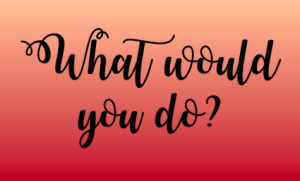 Well, I hope that brought a smile to your face today. Our Thursday Thought is from Psalms 107:8-9, "Let them praise the Lord for his great love and for the wonderful things he has done for them.  For he satisfies the thirsty and fills the hungry with good things."
As you enjoy these nuggets of humor, please encourage your friends and family to join us and then come along tomorrow for another day of our Wisdom-Trek, Creating a Legacy.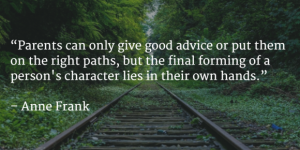 If you would like to listen to any of our past 986 treks or read the Wisdom Journal, they are available at Wisdom-Trek.com. I encourage you to subscribe to Wisdom-Trek on Apple Podcast or Google Play so each day will be downloaded to you automatically.
Thank you for allowing me to be your guide, mentor, and most importantly, your friend as I serve you through the Wisdom-Trek podcast and journal.
As we take this trek together, let us always:
Live Abundantly (Fully)
Love Unconditionally
Listen Intentionally
Learn Continuously
Lend to others Generously
Lead with Integrity
Leave a Living Legacy Each Day
I am Guthrie Chamberlain reminding you to Keep Moving Forward, Enjoy Your Journey, and Create a Great Day Everyday! See you tomorrow for Philosophy Friday!