Listen to the Wisdom-Trek episode for today (0:06:59)
Get Updates About Wisdom-Trek
Podcast: Play in new window | Download
Subscribe: Apple Podcasts | Android | Email | Google Podcasts | Stitcher | Spotify | RSS | More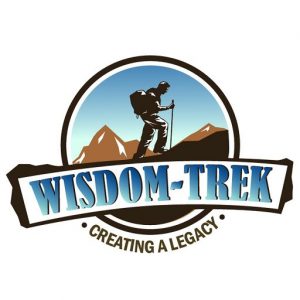 Wisdom-Trek / Creating a Legacy
Welcome to Day 981 of our Wisdom-Trek, and thank you for joining me.
I am Guthrie Chamberlain, Your Guide to Wisdom
New Testament Misquotes – Wisdom Wednesday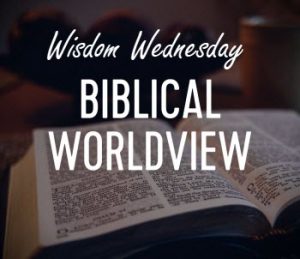 Thank you for joining us for our five days per week wisdom and legacy building podcast. We are broadcasting from our studio at The Big House in Marietta, Ohio. Today is Day 981 of our trek, and it is Wisdom Wednesday.
Creating a Biblical Worldview is important to have a proper perspective on today's current events. To establish a Biblical worldview, it is required that you also have a proper understanding of God's word. Especially in our western cultures, we do not fully understand the Scriptures from the mindset and culture of the authors.
In order to help us all have a better understanding of some of the more obscure passages in God's word, we are investing Wisdom Wednesday reviewing a series of essays from one of today's most prominent Hebrew Scholars Dr. Micheal S. Heiser. He has compiled these essays into a book titled I Dare You Not to Bore Me with the Bible.
Sometimes when a New Testament writer quotes the Old Testament, the two passages do not match precisely. Is the New Testament writer misquoting the Old Testament? Or is there another explanation?
Today's essay will explore…
New Testament Misquotes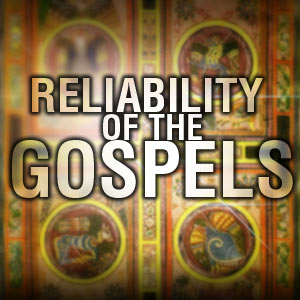 Luke records that when Jesus began His ministry, He went to the synagogue in Nazareth on the Sabbath Day. When He stood up to read the Scriptures as recorded in Luke 4:17, he said, "The scroll of Isaiah the prophet was handed to him. He unrolled the scroll and found the place where this was written."
Jesus read the description of a climactic arrival of the anointed one from Isaiah 61:1-2, excluding the last half of verse two. That omission is understandable, but if you look at Luke 4:18-19 and Isaiah 61:1-2 side by side, several dissimilarities in what Jesus read are readily apparent.
In the original Old Testament passage, there is no reference to making the blind see. Conversely, Isaiah speaks of "binding up the brokenhearted," a phrase absent in Luke. Since Luke is clear that Jesus was reading from a scroll, the divergence is not due to Luke (or Jesus) quoting from memory and messing up the passage! What's going on here? Let me read both passages from the New Living Translation.
The Spirit of the Lord is upon me,
for he has anointed me to bring Good News to the poor.
He has sent me to proclaim that captives will be released,
that the blind will see,
that the oppressed will be set free,
and that the time of the Lord's favor has come.
The Spirit of the Sovereign Lord is upon me,
for the Lord has anointed me
to bring good news to the poor.
He has sent me to comfort the brokenhearted
and to proclaim that captives will be released
and prisoners will be freed.
He has sent me to tell those who mourn
that the time of the Lord's favor has come,
and with it, the day of God's anger against their enemies.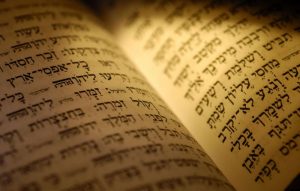 Most of the time when a divergence occurs between a New Testament quotation and the Old Testament, the answer is the Septuagint, the ancient Greek translation of the Hebrew Bible. It often does not match the Hebrew text from which most Old Testaments were translated. Jesus apparently either read from a Hebrew text that reflected the Septuagint, or Luke fills in the quoted passage with the Septuagint. (And since Luke was not Jewish and spoke Greek, the Septuagint would have been his Bible.)
The Septuagint version of Isaiah 61:1-2 reads in a literal English translation would read, "The spirit of the Lord is upon me, because he has anointed me: he has sent me to bring good news to the poor, to heal the brokenhearted, to proclaim the release of the captives, and recovery of sight to the blind, to summon the acceptable year of the Lord (nets). Jesus (or Luke) gets the "recovery of sight to the blind" line from the Septuagint. The Septuagint also contains a line from the traditional Old Testament that isn't in Luke's record!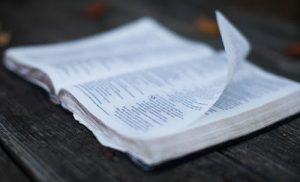 This example shows that it's worth our time to check cross-references, especially in quotations. Do it yourself by comparing New Testament quotations both to translations of the traditional Hebrew text, like the NASB or ESV, and an up-to-date English translation of the Septuagint such as the NLT.
We often don't realize that even biblical writers depended on translations that they considered the Word of God. In the same manner, we can consider our own translations the Word of God. There are many reliable and sound English translations that we can be confident hold true to the original manuscripts.
That will conclude our essay for this week. Next Wisdom Wednesday we will continue in the New Testament as we look at Dr. Heiser's next essay titled "Satan Falls Like Lighting." I believe you will find this another interesting topic to consider as we build our Biblical worldview.
Tomorrow we will continue with our 3-minute humor nugget that will provide you with a bit of cheer and help you to lighten up and live a rich and satisfying life. So encourage your friends and family to join us and then come along with us tomorrow for another day of our Wisdom-Trek, Creating a Legacy.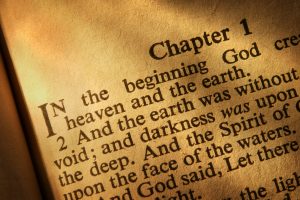 If you would like to listen to any of our past 980 treks or read the Wisdom Journal, they are available at Wisdom-Trek.com. I encourage you to subscribe to Apple Podcast or Google Podcast so that each day's trek will be downloaded automatically.
Thank you for allowing me to be your guide, mentor, and most importantly, your friend as I serve you through the Wisdom-Trek podcast and journal.
As we take this trek together, let us always:
Live Abundantly (Fully)
Love Unconditionally
Listen Intentionally
Learn Continuously
Lend to others Generously
Lead with Integrity
Leave a Living Legacy Each Day
I am Guthrie Chamberlain reminding you to Keep Moving Forward, Enjoy Your Journey, and Create a Great Day Everyday! See you tomorrow!