Listen to the Wisdom-Trek episode for today (0:11:16)
Get Updates About Wisdom-Trek
Podcast: Play in new window | Download
Subscribe: Apple Podcasts | Android | Email | Google Play | Stitcher | RSS | More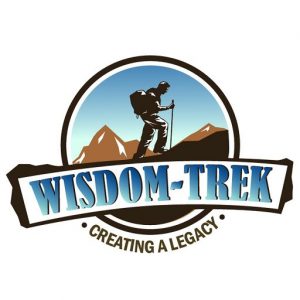 Wisdom-Trek / Creating a Legacy
Welcome to Day 791 of our Wisdom-Trek, and thank you for joining me.
I am Guthrie Chamberlain, Your Guide to Wisdom
Euthanasia – When is it Right to End a Life? – Wisdom Wednesday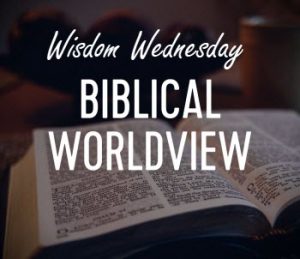 Thank you for joining us for our five days per week wisdom and legacy building podcast. Today is Day 791 of our trek, and it is Wisdom Wednesday. We continue this Wednesday to explore our trek of interpreting life through a Biblical Worldview.
As a Christ follower, it is important to view all situations and events in life through the lens of the Bible. That is a view of the world that is aligned with what the Bible teaches us. We are exploring current issues that impact our world and society and comparing them through the lens of the Bible, instead of the lens of our society, culture, modern media, or social media.
I do not desire to tell you what to think, but teach you how to think, so that you may be able to filter current issues and events through your Biblical Worldview. I may explore opposing views and challenge you to think. You may not always agree with my view, and that is okay. I am open to any comments that you may have on the subjects that we explore.
We are broadcasting from our studio at The Big House in Marietta, Ohio. We are making tentative plans to travel to Ft. Myers next week to assist Aunt Pauline in the transition from the rehab center to assisted living. Although she is quite frail and 90 years old, we feel that it is important to assist her in any way possible so that her remaining years here on earth are as rich and satisfying as possible.
Our personal Biblical Worldview includes the strong conviction and belief that all life is precious regardless of whether it is an unborn child, or someone who through advanced age, illness or accident may be nearing the end of life, or is severely restricted in life.
Last week we considered what a Biblical Worldview is for a yet to be born child. Today we will consider the other end of the spectrum. There is a growing trend around the world to accept physician-assisted suicide, and as a Christ follower, we need to ask ourselves, what is a Biblical Worldview on euthanasia or physician-assisted suicide? So that we all understand the term: "euthanasia" and "physician-assisted suicide" refer to deliberate action taken with the intention of ending a life, in order to relieve persistent suffering.
A Biblical Worldview, at its core, is grounded in the fact that the Bible is God's Word and contains all truth that God chose to reveal to us. Even with that understanding, I realize that there are many interpretations of parts of the Bible, and even the most learned Bible scholars and theologians will disagree. Let us take time to pause and consider how we should view this topic.
So our topic today is…
Euthanasia – When Is It Right To End a Life?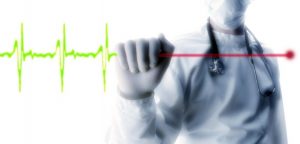 With the advancement of technology and medical knowledge, life can be extended much longer than at any time during history. So the question/dilemma which we now face is, at what point should a patient, family members, or doctor be permitted to end a life which could be extended through medication, surgery, or other measures? While it may appear to be some gray area on this subject, there is a distinct difference between an advance directive declaration and choosing to prematurely end your life.
Advance directives are legal documents that allow you to spell out your decisions about end-of-life care ahead of time. They give you a way to tell your wishes to family, friends, and health care professionals and to avoid confusion later on. The key here is that this only comes into effect during a life or death situation and if that person who is in that condition cannot communicate themselves what their wishes are.
Euthanasia and/or physician-assisted suicide is where a person, who may be suffering, chooses to take medication or drugs which will end their lives prematurely. One of the major concerns is the fact that there are many different degrees of suffering and there are stages where emotionally the suffering is severe, but the situation can be minimized or even cured over time. To leave the decision up to the patient who is in the midst of suffering to prematurely take their lives sets a dangerous precedent. For doctors to participate goes against their Hippocratic Oath and places the final decision of life or death in their hand which is best left to God.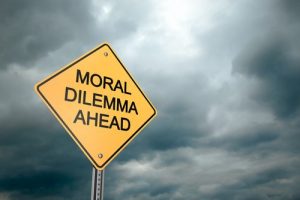 There are thousands of cases each year where the medical community has deemed an illness or accident victim to be terminal, but after additional treatment or therapy, the patients make a miraculous recovery. Another aspect from the patient perspective that we often overlook in this discussion is what type of positive impact the patient can have on the lives of others through their suffering.
One example that comes to mind is that of Joni Eareckson Tada, a 68-year-old quadriplegic. Tada, the founder of the Joni and Friends International Disability Center was paralyzed in a diving accident when she was 17.  Tada recalled her own experiences and said that when she first suffered her diving accident over 50 years ago, she was in such despair and had lost hope. She explained that she even begged her friends to bring in their mom's sleeping pills or their dad's razors.
"What changed my life were Christian friends who not only gave me the Word but gave me their time and their love and gave me a chance to go to a movie with them," Tada said. "They just befriended me. We need to practice Christianity with its sleeves rolled up."
Because she chose to live, Joni Eareckson Tada has impacted millions of people throughout the world through her ministry. This story is repeated by thousands who have chosen to live instead of giving up and ending their lives.
Certainly, none of us likes to suffer, or see our loved ones suffer. Going through suffering is painful. It requires sacrifice to continue on, or to help those in need, so they can endure through these situations. All life is precious. Even an unborn child has a potential impact on the world that none of us can know or imagine. In the same manner, those who appear to have a terminal illness or potential life-shortening accident can have an impact on this world which we cannot know.
As a Christ follower, we must come to the understanding that all life is precious. From my perspective, a Biblical Worldview must maintain the sanctity of all life. God is the giver of life, and it is only God that should determine when our work for Him is complete. To shorten our lives voluntarily is to not fulfill our God-given potential for the work He has for us
Isaiah 42:5 – God, the Lord, created the heavens and stretched them out. He created the earth and everything in it. He gives breath to everyone, life to everyone who walks the earth.
Job 33:4 – For the Spirit of God has made me, and the breath of the Almighty gives me life.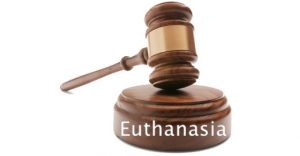 So we can fully understand, there is a difference between life-saving measures that need an immediate or fairly quick decision in order to sustain life and choosing to end your life because of suffering. While none of us like to face potentially life-threatening situations, such as cancer, other major illness, or tragic accidents, as long as God gives us breath, we need to persevere and continue on for Him.
With the advanced medical technologies that we have available today, I understand that there are some very murky situations between the two. In the situation where death is imminent only that person in that situation or family members can make that decision. A Biblical Worldview perspective will be first to maintain the sanctity of life, and then allow God to choose when the time has come.
A Biblical example of this was Job in the Old Testament who had suffered the loss of all his possession, his workers, his real estate, and his ten children. He understood that God is the author of life. This is the attitude that he expressed in Job [1:21]-22 He said,
"I came naked from my mother's womb,
and I will be naked when I leave.
The Lord gave me what I had,
and the Lord has taken it away.
Praise the name of the Lord!"
In all of this, Job did not sin by blaming God.
God uses our suffering to mature and perfect us. He also uses our suffering to encourage and strengthen others who we impact. As we continue to read the story of Job, in all his sufferings, including his body being covered with massive sores and Job's wife telling him to curse God and die, Job's perspective did not change in Job 2:10, "But Job replied, 'You talk like a foolish woman. Should we accept only good things from the hand of God and never anything bad?' So in all this, Job said nothing wrong."
I know these are difficult subjects to consider, and it is easy to become judgmental. There is so much more we could discuss about this hot issue. From my Biblical Worldview, I consider all life to be precious, regardless of the situation and should be preserved at all cost. I welcome your feedback, regardless of whether you agree with me, or not.
Next week for Wisdom Wednesday we will choose another topic that is prevalent today and explore it through a Biblical lens. If you have any topics that you would like us to cover, please email them to me at guthrie@wisdom-trek.com.
Tomorrow we will continue with our 3-minute wisdom nugget that will provide you with a bit of wisdom that, if followed will allow you to grow healthier, wealthier and wiser each day. So encourage your friends and family to join us and then come along with us tomorrow for another day of our Wisdom-Trek, Creating a Legacy.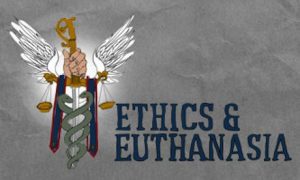 That will finish our trek for today.  If you would like to listen to any of our past 790 treks or read the Wisdom Journal, they are available at Wisdom-Trek.com. You can also subscribe to iTunes or Google Play so that each day's trek will be downloaded automatically.
Thank you so much for allowing me to be your guide, mentor, and most of all your friend as I serve you through the Wisdom-Trek podcast and journal.
As we take this trek together, let us always:
Live Abundantly (Fully)
Love Unconditionally
Listen Intentionally
Learn Continuously
Lend to others Generously
Lead with Integrity
Leave a Living Legacy Each Day
I am Guthrie Chamberlain reminding you to Keep Moving Forward, Enjoy Your Journey, and Create a Great Day Everyday! See you tomorrow!