Listen to the Wisdom-Trek episode for today (0:09:59)
Get Updates About Wisdom-Trek
Podcast: Play in new window | Download
Subscribe: Apple Podcasts | Android | Email | Google Play | Stitcher | RSS | More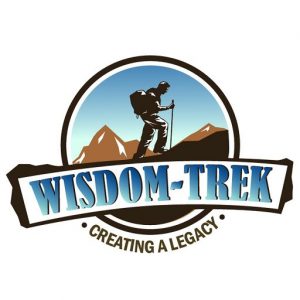 Wisdom-Trek / Creating a Legacy
Welcome to Day 731 of our Wisdom-Trek, and thank you for joining me.
I am Guthrie Chamberlain, Your Guide to Wisdom
A Biblical Worldview Starting Point – Wisdom Wednesday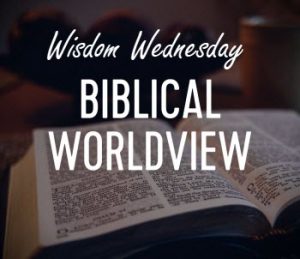 Thank you for joining us for our 5 days per week wisdom and legacy building podcast. Today is Day 731 of our trek, and it is Wisdom Wednesday. We continue to explore new trails on how to gain wisdom through a Biblical Worldview this Wednesday. The first few weeks we will plot out what a Biblical Worldview is and why it is so important as a Christ follower to interpret life through the lenses of a Biblical Worldview.
Once we lay the foundation we will then look at current issues that impact our world and society and explore them through the lens of a Biblical Worldview, instead of our society, culture, modern media, or social media. I do not desire to tell you what to think, but teach you how to think so that you may be able to filter current issues and events through your Biblical Worldview. You may not always agree with my view, and that is okay. I am open to any comments that you may have on the subjects that we explore.
We are broadcasting from our studio at The Big House in Marietta, Ohio. When this trek originally airs, I will be heading back to Arizona for a week as we continue ramping up Phase II of our Mesa Townhome project. The scope and magnitude of the project are formidable with a lot of details which we need to focus on to keep the project on schedule.
When Hazel returned to Children's Hospital last week, her blood counts had dropped again, so they delayed her next round of chemo treatments until this week. She will be tested locally to ensure her counts are high enough before heading back. It is our prayer that she is able to continue with these treatments on a timely basis, so it does not extend her overall regimen any longer than required.
Last week on our Wisdom Wednesday we explored how to shape a Biblical Worldview, and today we will extend that subject and focus on what the starting point is when shaping a Biblical Worldview. If you missed listening to the last two weeks, it would be good to go back to Day 721 and Day 726. So today we will explore…
A Biblical Worldview Starting Point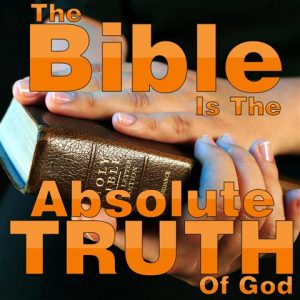 We ended last week with the foundation of a Biblical Worldview, which comes from the Apostles Creed and says, "We believe in God, creator of heaven and earth." A worldview must offer a way to live that is consistent with reality by offering a comprehensive understanding of all areas of life and thought, every aspect of creation.
As we said earlier, the starting point for a Biblical worldview brings us into the presence of God without delay. The central affirmation of Scripture is not only that there is a God but that God has acted and spoken in history. God is Lord and King over this world, ruling all things for his own glory, displaying his perfections in all that he does so that humans and other heavenly beings may worship and adore him.
God is triune; there are within the Godhead three persons: Father, Son, and Holy Spirit. The concept of the Trinity was not fully understood until Christ was bodily present on earth. Even today for some it is difficult to grasp the concept of one God manifested in three aspects.
To think wrongly about God is idolatry. Thinking rightly about God is eternal life, which John 17:3 explains, "And this is the way to have eternal life—to know you, the only true God, and Jesus Christ, the one you sent to earth." Thinking rightly about God should be the believer's life objective. We can think rightly about God because he is knowable, at least to the extent we can comprehend through His Spirit that resides within us. 1 Corinthians 2:11 puts it this way, "No one can know a person's thoughts except that person's own spirit, and no one can know God's thoughts except God's own Spirit." We do have to keep in perspective that we are finite, and it would be impossible to completely know an infinite God.  Romans [11:33]-36 helps to explain this.
Oh, how great are God's riches and wisdom and knowledge! How impossible it is for us to understand his decisions and his ways!
For who can know the Lord's thoughts?
Who knows enough to give him advice?
And who has given him so much
that he needs to pay it back?
For everything comes from him and exists by his power and is intended for his glory. All glory to him forever! Amen.
Deuteronomy 29:29 infers that we are responsible for thinking rightly of God to the point that we know Him. The more we mature in our Biblical Worldview, the more accountable we are to God to think rightly about Him, "The Lord, our God, has secrets known to no one. We are not accountable for them, but we and our children are accountable forever for all that he has revealed to us, so that we may obey all the terms of these instructions."  
God is a personal God and has created us to be bearers of His image. God desires us to commune with Him. He is differentiated from any other created beings, from nature, and from the universe. This is in contrast to other worldviews which, if they acknowledge God at all, they view Him as an impersonal cosmic being. This being is part of the overall universe similar to "The Force" in Star Wars. This force is an ever-changing process, and that the process itself is God—or becoming God.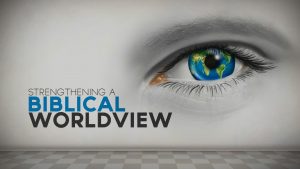 In a Biblical Worldview, God is self-existent, dependent on nothing external to himself. God is infinite, meaning that God is not only unlimited but that nothing outside of God can limit God. God is infinite in relation to time (eternal), in relation to knowledge (omniscience), and in relation to power (omnipotent). He is sovereign and unchanging. God is infinite and personal, transcendent, and imminent. He is holy, righteous, just, good, true, faithful, loving, gracious, and merciful.
God, without the use of any preexisting material, brought into existence everything that is. The opening verse of the Bible Genesis 1:1 proclaims, "In the beginning, God created the heavens and the earth." John 1:1-5 ties in Jesus (the Word) as the second nature of the triune God.
In the beginning, the Word already existed.
The Word was with God,
and the Word was God.
He existed in the beginning with God.
God created everything through him,
and nothing was created except through him.
The Word gave life to everything that was created,
and his life brought light to everyone.
The light shines in the darkness,
and the darkness can never extinguish it.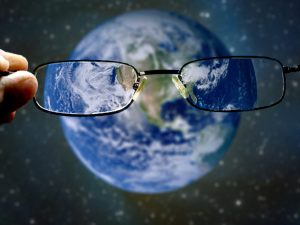 The initial sentence of the Apostles' Creed confesses God as Creator. Creation is the work of the Trinitarian God. Creation reveals God and brings glory to him. All of creation was originally good but is now imperfect because of the entrance of sin and its effects on creation in Genesis 3:16–19. This is, however, only a temporary imperfection for Romans [8:19]-22 tells us that it will be redeemed in the final work of God, the new creation.
The Creator God is not different from the God who provides redemption in Jesus Christ through his Holy Spirit. God is the source of all things. This means that God has brought the world into existence out of nothing through a purposeful act of his free will. A Biblical Worldview affirms that God is the sovereign and almighty Lord of all existence.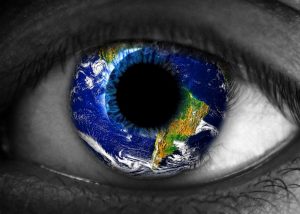 A Biblical Worldview also contends that God is set apart from and transcends his creation. It also maintains that God is a purposeful God who creates in freedom. In creation and in God's provision and preservation for creation, he is working out his ultimate purposes for humanity and the world. Human life is thus meaningful, significant, intelligent, and purposeful. This affirms the overall unity and intelligibility of the universe. In this, we see God's greatness, goodness, and wisdom.
Next week for Wisdom Wednesday, we will continue to explore Implications of a Biblical Worldview. After a few weeks of establishing a foundation for a Biblical worldview, we will then view some of the hot topics that are prevalent today through a Biblical lens. If you have any topics that you would like us to cover, please email them to me at guthrie@wisdom-trek.com.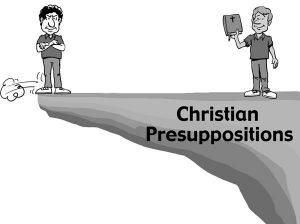 Tomorrow we will continue with our 3-minute wisdom nugget that will provide you with a bit of wisdom that, if followed will allow you to grow healthier, wealthier, and wiser each day. So encourage your friends and family to join us and then come along with us tomorrow for another day of our Wisdom-Trek, Creating a Legacy.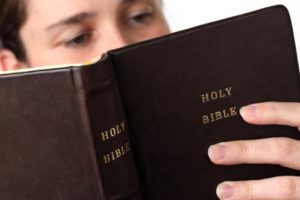 That will finish our trek for today. If you would like to listen to any of our past 730 treks or read the Wisdom Journal, they are available at Wisdom-Trek.com. You can also subscribe at iTunes or Google Play so that each day's trek will be downloaded automatically.
Thank you so much for allowing me to be your guide, mentor, and most of all your friend as I serve you through the Wisdom-Trek podcast and journal.
As we take this trek of life together, let us always:
Live Abundantly (Fully)
Love Unconditionally
Listen Intentionally
Learn Continuously
Lend to others Generously
Lead with Integrity
Leave a Living Legacy Each Day
This is Guthrie Chamberlain reminding you to Keep Moving Forward, Enjoy Your Journey, and Create a Great Day Every Day! See you tomorrow!