Listen to the Wisdom-Trek episode for today (0:08:19)
Get Updates About Wisdom-Trek
Podcast: Play in new window | Download
Subscribe: Apple Podcasts | Android | Email | Google Play | Stitcher | RSS | More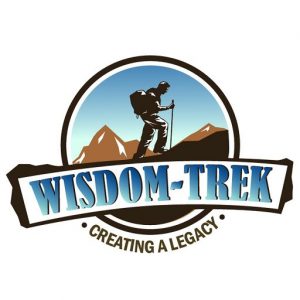 Wisdom-Trek / Creating a Legacy
Welcome to Day 709 of our Wisdom-Trek, and thank you for joining me.
This is Guthrie Chamberlain, Your Guide to Wisdom
Opportunity Comes More Than Once – Mindshift Monday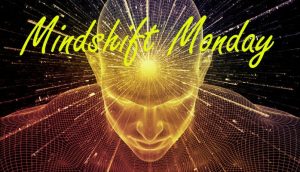 Thank you for joining us for our 5 days per week wisdom and legacy building podcast. This is Day 709 of our trek, and it is time for our Mindshift Monday series. Wisdom-Trek's primary focus is to assist you in creating your living legacy. Creating your living legacy can only be accomplished by gaining wisdom in many areas of life.
You can only gain wisdom by changing what you allow to go into your mind, which is a result of changing the way you think. In other words, to create your living legacy you must choose to be in a continual mode of mindshift. It is easy to get stuck in a mindset that your current circumstances cannot be changed. This is not true, but you must understand this fundamental principle: In order to change your life, you must change how you think and what you think about. Our Mindshift Monday podcast and journal provide you practical ways to make a mindshift to a rich and satisfying life.
We are broadcasting from our studio at The Big House in Marietta, Ohio. Each day we have opportunities that are presented to us, and we make choices to capitalize on those opportunities or not too. In much of the motivational rhetoric that we hear today, it would seem that opportunity only knocks once, and if we miss it, then we will never have that opportunity again.
In most situations in life, this is just not true. We need to realize that our lives are made up of different seasons, and we may have to pass up opportunities in life that are just not suited for the season of life that we are currently in. While I don't promote procrastination or putting off something that we should do now, if an opportunity is not quite right for now, or if you are not prepared for it now, then the same, or maybe even a better opportunity will come your way in another season of life. We need to have a mindshift and be prepared when the time is right.
Let's look at it this way. I am now 61, and in the past, that would be considered nearing retirement and winding down my activities. With today's medical breakthroughs and staying in good physical, mental, and spiritual shape, I could easily live another 60 plus years. That being said, I look forward with anticipation to the opportunities that will come my way because of my experience, wisdom, time availability, and financial situation, which I was unable to capitalize on in the past. Instead of being of the mindset that we will lose opportunities if we don't take them now, it is time for a mindshift to realize that…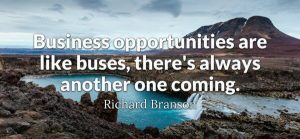 Opportunity Comes More Than Once
In the days before modern harbors, a ship would sometimes have to wait until flood tide before it could make it into port. The Latin for this was "ob porter," which signifies a ship standing over against the port waiting for the moment when it can ride the turn of the tide into the harbor.
The English word "opportunity" is derived from this original meaning. The captain and the crew were ready and waiting for that one moment, for they realized that if they missed it, they would have to wait for another tide to come in. We cannot lose sight in this situation that there would always be another tide, maybe at a more convenient or proper time.
All is not lost if we allow an opportunity to pass us by without seizing it. It may not be the proper time, or you may not have the proper resources, or you may not prepared in some other way to capitalize on the opportunity today. Opportunities, like tides, will come again and give you another chance, when the time is more appropriate. Below are four scenarios where opportunity comes more than once.
1. Opportunity comes more than once if we are patient.
Just as the tide comes and goes, so do opportunities. Often after we miss an opportunity, it is time to be patient. While you are waiting, be improving and preparing yourself for when the opportunity returns. If it is the right opportunity for you, just like the tide, it will come back in.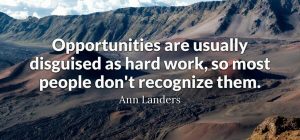 2. Opportunities come more than once if we are looking for them.
Opportunities of all kinds are surrounding us within any particular season of life, which we may have the desire to capitalize on. It's not the lack of opportunities that is the problem, but rather, whether we are prepared to act on them when they come.
If you are not adequately prepared when an opportunity presents itself, then you may have to wait for the next time it comes around, just like the ebbs and flows of the tide. The key is, the sooner you are prepared, the sooner you will be ready when opportunities present themselves. You not only have to be looking for opportunities but preparing for them also.
This is the foundation for people who are successful. As an example, a successful inventor is a person who sees opportunity in things when others see nothing. People who sense are alive to creative possibilities.  Even at that, an inventor may fail numerous times before his "opportunity" brings success.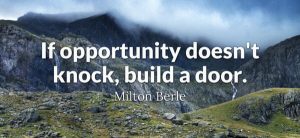 3. Opportunity comes more than once when we continually pursue success.
Opportunity is not mere chance or an unusual set of circumstances. You must often make your own opportunities. I have read that nearly 75% of the most successful people in the world had been handicapped in their youths by tragedies, disabilities, and other major obstacles. Don't feel sorry for yourself if you are limited in your abilities and talents. The world is full of opportunities, but most are behind closed doors. You must open the door and force your way in. As Thomas Edison once said, "Opportunity is missed by most people because it comes dressed in overalls and looks like work."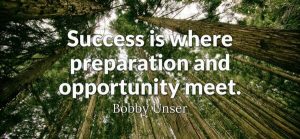 4. Opportunities come more than once if we are willing to take new paths to our destination.
Perhaps you missed the tide, and the next one may not come for a long time. Maybe you will need to try a different harbor altogether. There are usually many trails that will take you to the mountain's summit of success. Don't allow yourself to become discouraged. Have a mindshift. Your chances for opportunities are not lost forever. Sit down, analyze, strategize, plan, and then move toward the summit traveling a different road, with its own unique opportunities.
What is your strategy when you feel that you have missed an important opportunity? Remember, there will be another chance at the opportunity when the time is right, and you are prepared. Be patient, continue seeking, continue on even if you fail, and be willing to try a new trail to the summit.
As we are told by the Apostle Paul in Ephesians 5:15-17, "So be careful how you live. Don't live like fools, but like those who are wise.  Make the most of every opportunity in these evil days. Don't act thoughtlessly, but understand what the Lord wants you to do."
Next week we will continue our trek of Mindshift Monday. On tomorrow's trek, we will explore another wisdom quote. This 3-minute wisdom supplement will assist you in becoming healthy, wealthy, and wise each day. Thank you for joining me on this trek called life. Encourage your friends and family to join us and then come along tomorrow for another day of our Wisdom-Trek, Creating a Legacy.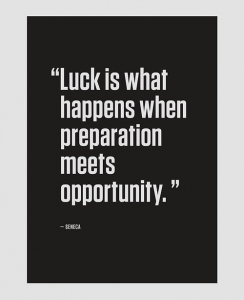 That will finish our trek for today. If you would like to listen to any of the past daily treks or read the associated journals, they are all available at Wisdom-Trek.com. You can also subscribe through iTunes or Google Play so that each day's trek will be downloaded automatically.
Thank you for allowing me to be your guide, mentor, and most of all your friend as I serve you through the Wisdom-Trek podcast and journal.
As we take this trek of life together, let us always:
Live Abundantly (Fully)
Love Unconditionally
Listen Intentionally
Learn Continuously
Lend to others Generously
Lead with Integrity
Leave a Living Legacy Each Day
This is Guthrie Chamberlain reminding you to Keep Moving Forward, Enjoy Your Journey, and Create a Great Day Every Day! See you on tomorrow!