Listen to the Wisdom-Trek episode for today (0:09:40)
Get Updates About Wisdom-Trek
Podcast: Play in new window | Download
Subscribe: Apple Podcasts | Android | Email | Google Podcasts | Stitcher | Spotify | RSS | More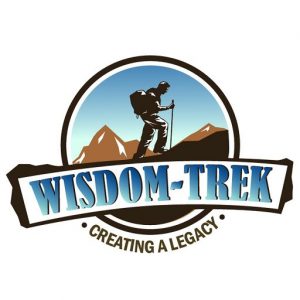 Wisdom-Trek / Creating a Legacy
Welcome to Day 1146 of our Wisdom-Trek, and thank you for joining me.
I am Guthrie Chamberlain, Your Guide to Wisdom
God Became Human – Fixing More than the Fall – Worldview Wednesday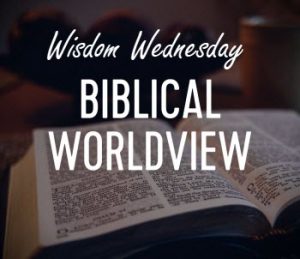 Wisdom – the final frontier to true knowledge. Welcome to Wisdom-Trek where our mission is to create a legacy of wisdom, to seek out discernment and insights, and to boldly grow where few have chosen to grow before.
Hello, my friend, I am Guthrie Chamberlain, your captain on our journey to increase wisdom and create a living legacy. Thank you for joining us today as we explore wisdom on our 2nd millennium of podcasts. This is Day 1146 of our trek, and it is Worldview Wednesday. Creating a Biblical worldview is important to have a proper perspective on today's current events. To establish a Biblical worldview, it is required that you also have a proper understanding of God and His Word.
On our Worldview Wednesday episodes we are in a series in which we are covering another detailed review of a book from one of today's most prominent Hebrew scholars Dr. Micheal S. Heiser. We are taking a deep dive and will share Dr. Heiser's insights into the question, which is also the title of his book "What Does God Want?"
God Became Human – Fixing More Than The Fall

On previous weeks, we learned that the only way which God could rescue us from our fallen state and keep the covenants that He made with Noah, Abraham, Moses, and David was to become a human and join His human family on earth. Because God became a man in Jesus, he could die. That was important because death could only be defeated by resurrection. You can't have resurrection without a prior death.
Since Jesus was also God, he had the power to bring himself back to life in John 10:17-18, "The Father loves me because I sacrifice my life so I may take it back again.  No one can take my life from me. I sacrifice it voluntarily. For I have the authority to lay it down when I want to and also to take it up again. For this is what my Father has commanded." Since the death of Jesus was God's plan, God knew from before the foundation of the world that he would raise Jesus from the dead (Acts [2:23]-24, 32; [3:15]; [10:40]; Galatians 1:1).
Because of the resurrection, our distance from God was bridged. Death was overcome. Those were the effects of the rebellion in Eden. The Adam and Eve problems, caused by the temptation of the serpent (Satan), were solved. Everyone who believes that Jesus' death and resurrection provided forgiveness of sin and everlasting life will be in God's family forever (Romans [4:16]-25; [8:10]-11; 10:9-10; 1 Corinthians [6:14]).
Once Jesus rose from the dead, he had to return ("ascend") to heaven. Jesus ascended to heaven and took his throne next to God the Father (Mark [16:19]; John [20:17]; Colossians 3:1; Hebrews 12:2). This was a precursor to sending the Holy Spirit, who would indwell believers (Acts [2:33]; Romans 8:9- 11). Jesus had to leave so the Spirit could come (John [14:25]-26; [15:26]; 16:7; Luke [24:49]).
The coming of the Spirit was the fulfillment of the new covenant described by Jeremiah and Ezekiel (Jeremiah [31:31]-34; Ezekiel [36:22]-28). It would be the Spirit who would provide victory over depravity (Galatians [5:16]-17), and whose works would be "greater" than Jesus's own (John [14:12]).
Jesus knew his death and resurrection were key to the new covenant coming to pass. This is why at the Last Supper Jesus told the disciples that his blood was "the blood of the covenant" poured out for them (Matthew [26:28]; Mark [14:24]; Luke [22:20]). Once Jesus ascended back to heaven, and the Spirit descended to earth, humanity was not helpless against depravity.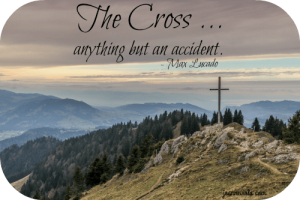 The bottom line is that for God to clean up the problems with having a human family—the perpetual failures and rebellions—he had to become a man and fulfill all the terms of the covenants himself.
Think about the original question that Dr. Heiser proposed in this book: What does God want? He wants you. God sent his unique Son to earth as Jesus to fix the problem of death and sin, to fulfill his covenants with humanity, so He could bring you home forever. God joined the human family. There was no other way. There are a lot of reasons why the gospel has nothing to do with our behavior—earning God's love and salvation. This is the biggest of them. It's insane to think our imperfect behavior could ever be adequate. The coming, death, and resurrection of Christ would never have been necessary if we could earn salvation.
So the question that we need to ask, if our salvation and restoration depended on God coming to earth, dying, resurrecting, and ascending to heaven so the Spirit of God could be sent to us, why did Satan and His Minions push to kill Jesus. Well, it is a classic case of dumb and dumber. They did not understand God's plan.
There's one more twist in this story that we don't want you to miss. You may have wondered something. I know I did (more than once). If the death and resurrection of Jesus overturned the effects of what the serpent (Satan) had done and impeded the wickedness that permeated the world and amounted to taking away the authority of the defiant gods of the nations, why in the world would Satan and the other evil spirits ever kill Jesus? It seems blazingly stupid.
Think about it. The key to everything in God's plan was Jesus' death, because you have to have a death in order to have a resurrection that overcomes death. And Jesus could not have gone back to be with God the Father if his mission was not accomplished—which means the Spirit could not have come to deal with depravity. If Satan and all the other powers of darkness had just let Jesus alone, God's plan would have failed. Are they supernatural idiots?
Dr. Heiser has written a lot about this topic, which can be found in his books The Unseen Realm and Supernatural.  It's fascinating. The New Testament actually answers this question. In talking about the good news ("gospel") of Jesus that he preached, the apostle Paul said in 1 Corinthians 2:7-8, "No, the wisdom we speak of is the mystery of God—his plan that was previously hidden, even though he made it for our ultimate glory before the world began. But the rulers of this world have not understood it; if they had, they would not have crucified our glorious Lord."
"Rulers" is a word Paul used elsewhere for evil members of the spirit world (Ephesians [3:10]; [6:12]; Colossians [1:16]). The point is simple: Satan, demons, and the rival sons of God didn't know what God's plan was. For sure, they knew who Jesus was when he started his ministry. They called Jesus the "son of God" and "son of the Most High" (Matthew 4:1-11; [8:29]; Mark [1:12]-13, 21-24; 3:11; Luke 4:1-13, 31-37; [8:28]).
The Old Testament made it pretty clear that God still wanted a human family to rule with him, just like the original idea of Eden. Satan and his buddies could have guessed Jesus was here to get that ball rolling. But they had no idea how. The logical thing in their view was to kill him. But that was the key to everything. God played them like fools.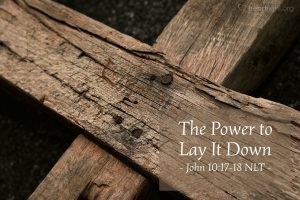 It's easy to chuckle about how much smarter God was than any of his supernatural enemies. But let's not miss the point. God joined humanity not to make Satan or demons look silly. He did it because he wanted you in his family. He needed no other motive. You were enough.
But there's still more to the story. Jesus did his part. We need to take a closer look at the Spirit's role for a simple but significant reason—it's directly tied to our roles in helping God recruit as many people as possible back into his family.
That will conclude our lesson for this week from Dr. Heiser's book "What Does God Want?" Next Worldview Wednesday, we will learn that God not only joined His human family, He also continues to pursue His family. I believe you will find each Worldview Wednesday an interesting topic to consider as we build our Biblical worldview.
Tomorrow we will continue with our 3-minute humor nugget that will provide you with a bit of cheer and help you to lighten up and live a rich and satisfying life. So encourage your friends and family to join us and then come along with us tomorrow for another day of our Wisdom-Trek, Creating a Legacy.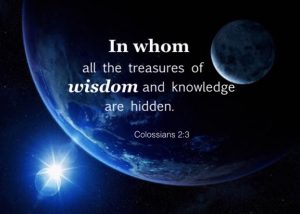 If you would like to listen to any of our past 1145 treks or read the Wisdom Journal, they are available at Wisdom-Trek.com. I encourage you to subscribe to Wisdom-Trek on your favorite podcast player so that each day's trek will be downloaded automatically.
Thank you so much for allowing me to be your guide, mentor, and most of all, your friend as I serve you through the Wisdom-Trek podcast and journal.
As we take this trek together, let us always:
Live Abundantly (Fully)
Love Unconditionally
Listen Intentionally
Learn Continuously
Lend to others Generously
Lead with Integrity
Leave a Living Legacy Each Day
I am Guthrie Chamberlain reminding you to Keep Moving Forward, Enjoy Your Journey, and Create a Great Day Everyday! See you tomorrow!