Listen to the Wisdom-Trek episode for today (0:07:04)
Get Updates About Wisdom-Trek
Podcast: Play in new window | Download
Subscribe: Apple Podcasts | Android | Email | Google Podcasts | Stitcher | Spotify | RSS | More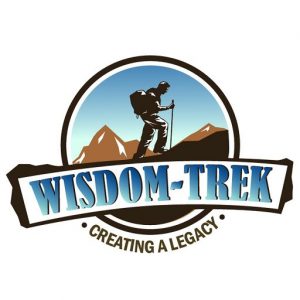 Wisdom-Trek / Creating a Legacy
Welcome to Day 1024 of our Wisdom-Trek, and thank you for joining me.
This is Guthrie Chamberlain, Your Guide to Wisdom
The Arrival of a King – Meditation Monday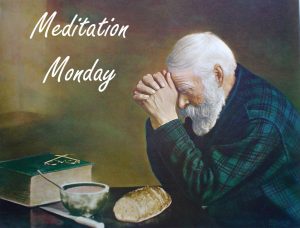 Wisdom – the final frontier to true knowledge. Welcome to Wisdom-Trek where our mission is to create a legacy of wisdom, to seek out discernment and insights, and to boldly grow where few have chosen to grow before.
Hello, my friend, I am Guthrie Chamberlain, your captain on our journey to increase wisdom and create a living legacy. Thank you for joining us today as we explore wisdom on our 2nd millennium of podcasts. This is Day 1024 of our trek, and it is time for Meditation Monday.
Taking time to relax, refocus, and reprioritize our lives is crucial in order to create a living legacy.  For you, it may just be time alone for quiet reflection. You may utilize structured meditation practices. In my life meditation includes reading and reflecting on God's Word and praying. It is a time to renew my mind, refocus on what is most important, and make sure that I am nurturing my soul, mind, and body. As you come along with me on our trek each Meditation Monday, it is my hope and prayer that you too will experience a time for reflection and renewing of your mind. 
When a son is born to a king, the finest room is prepared for them, and the entire world rejoices. There is a great celebration and fanfare shouted in the street. There was one king born where the fanfare and celebration were of a different nature. It was there, but in the most unusual places from the most unusual sources. For our Meditation Monday today, I want us to reflect on…
The Arrival of a King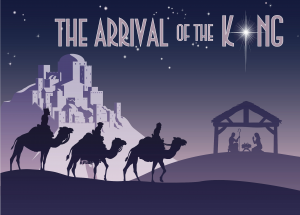 God had entered the world as a baby.
Yet, were someone to chance upon the sheep stable on the outskirts of Bethlehem that morning, what a peculiar scene they would behold.
The stable stinks like all stables do. The stench of urine, dung, and sheep reeks pungently in the air. The ground is hard, the hay scarce. Cobwebs cling to the ceiling, and a mouse scurries across the dirt floor.
A lowlier place of birth could not exist.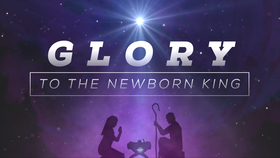 Off to one side sit a group of shepherds. They sit silently on the floor; perhaps perplexed, perhaps in awe, no doubt in amazement. Their night watch had been interrupted by an explosion of light from heaven and a symphony of angels. God goes to those who have time to hear him—so on this cloudless night, he went to simple shepherds.
Near the young mother sits the weary father. If anyone is dozing, he is. He can't remember the last time he sat down. And now that the excitement has subsided a bit, now that Mary and the baby are comfortable, he leans against the wall of the stable and feels his eyes grow heavy. He still hasn't figured it all out. The mystery of the event puzzles him. But he hasn't the energy to wrestle with the questions. What's important is that the baby is fine and that Mary is safe. As sleep comes, he remembers the name the angel told him to use…Jesus. "We will call him Jesus."
Wide awake is Mary. My, how young she looks! Her head rests on the soft leather of Joseph's saddle. The pain has been eclipsed by wonder. She looks into the face of the baby. Her son. Her Lord. His Majesty. At this point in history, the human being who best understands who God is and what he is doing is a teenage girl in a smelly stable. She can't take her eyes off him. Somehow Mary knows she is holding God. So this is he. She remembers the words of the angel in Luke 1:33, "And he will reign over Israel forever; his Kingdom will never end!"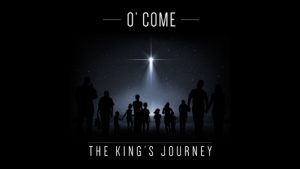 He looks like anything but a king. His face is wrinkled and red. His cry, though strong and healthy, is still the helpless and piercing cry of a baby. And he is absolutely dependent upon Mary for his well-being.
Majesty in the midst of the mundane. Holiness in the filth of sheep manure and sweat. Divinity entering the world on the floor of a stable, through the womb of a teenager and in the presence of a carpenter.
She touches the face of the infant-God. How long was your journey!
This baby had overlooked the universe. These rags keeping him warm were the robes of eternity. His golden throne room had been abandoned in favor of a dirty sheep pen. And worshiping angels had been replaced with kind but bewildered shepherds.
Meanwhile, the city hums. The merchants are unaware that God has visited their planet. The innkeeper would never believe that he had just sent God into the cold. And the people would scoff at anyone who told them the Messiah lay in the arms of a teenager on the outskirts of their village. They were all too busy to consider the possibility.
Those who missed His Majesty's arrival that night missed it not because of evil acts or malice; no, they missed it because they simply weren't looking.
Little has changed in the last two thousand years, has it?
That is a wrap for today's meditation. Next week we will continue our trek on Meditation Monday as we take time to reflect on what is most important in creating our living legacy. On tomorrow's trek, we will explore another wisdom quote. This 3-minute wisdom supplement will assist you in becoming healthy, wealthy, and wise each day. Thank you for joining me on this trek called life. Encourage your friends and family to join us and then come along tomorrow for another day of our Wisdom-Trek, Creating a Legacy.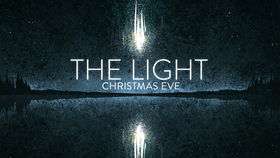 If you would like to listen to any of the past 1023 daily treks or read the daily journal, they are available at Wisdom-Trek.com. I encourage you to subscribe to Wisdom-Trek on your favorite podcast player so each day will be downloaded to you automatically.
Thank you for allowing me to be your guide, mentor, and most of all your friend as I serve you through the Wisdom-Trek podcast and journal.
As we take this trek together, let us always:
Live Abundantly (Fully)
Love Unconditionally
Listen Intentionally
Learn Continuously
Lend to others Generously
Lead with Integrity
Leave a Living Legacy Each Day
I am Guthrie Chamberlain reminding you to Keep Moving Forward, Enjoy Your Journey, and Create a Great Day Everyday! See you tomorrow!