Listen to the Wisdom-Trek episode for today (0:04:49)
Get Updates About Wisdom-Trek
Podcast: Play in new window | Download
Subscribe: Apple Podcasts | Android | Email | Google Podcasts | Stitcher | Spotify | RSS | More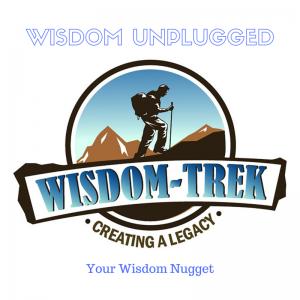 Wisdom-Trek / Creating a Legacy
Welcome to Day 1007 of our Wisdom-Trek, and thank you for joining me.
This is Guthrie Chamberlain, Your Guide to Wisdom
Diving In Head First – Humor Unplugged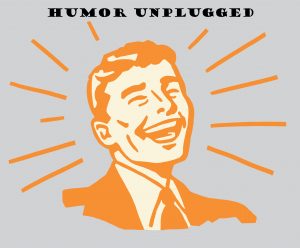 Wisdom – the final frontier to true knowledge. Welcome to Wisdom-Trek where our mission is to create a legacy of wisdom, to seek out discernment and insights, and to boldly grow where few have chosen to grow before.
Hello, my friend, I am Guthrie Chamberlain, your captain on our journey to increase wisdom and create a living legacy. Thank you for joining us today as we explore wisdom on our 2nd millennium of podcasts.
This is Day 1007 of our trek, and it is time for our 3-minute mini-trek called Humor Unplugged. Our Thursday podcast will provide a short and clean funny story to help you lighten up and live a rich and satisfying life – something to cheer you and provide a bit a levity in your life. We are told in  Proverbs 15:30, "A cheerful look brings joy to the heart; good news makes for good health." We are also encouraged in Proverbs 17:22, "A cheerful heart is good medicine, but a broken spirit saps a person's strength." Consider this your vitamin supplement of cheer for today. So let's jump right in with today's funny which is titled…
Diving In Head First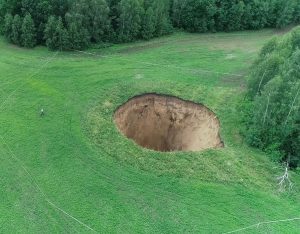 John and Sam are out hunting, and as they are walking along, they came upon a huge hole in the ground. They approach with caution and are amazed at the size of it.
Sam says, "Wow, that's some hole; I can't even see the bottom. I wonder how deep it is?"
John turns to him and says," I don't know. Let's throw something down there, listen and see how long it takes to hit bottom."
Sam looks around and says, "Hey, there's an old automobile transmission over there. Give me a hand, we'll throw it in and see."
So John and Sam pick up the heavy transmission and carry it over to the hole. They swing it back and forth a couple of times and then count, one, two, three and heave it in the hole. As they are standing there listening, looking over the edge, they suddenly hear a loud rustling behind them. They quickly turned around, and they see a goat come crashing through the underbrush, run up to the hole, and, without hesitation, jump in head first.
While they are standing there staring at each other in amazement, trying to figure out what that was all about, an old farmer saunters up. "Say there," says the farmer, "You fellers didn't happen to see my goat around here anywhere, did you?"
John says, "Funny you should ask, but we were just standing here a minute ago, and a goat came running out of the bushes doing about a hundred miles an hour and jumped head first into this here hole!!"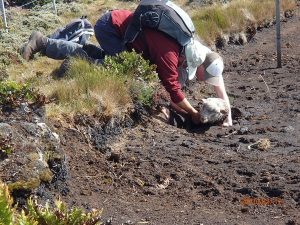 The old farmer said, "Naw, that's impossible…I had him chained to a transmission."
Well, I hope that brought a smile to your face today. Our Thursday Thought for today is found in Proverbs 30:29-31, "There are three things that walk with stately stride —  no, four that strut about: the lion, king of animals, who won't turn aside for anything, the strutting rooster, the male goat, a king as he leads his army."
Just as you enjoy these nuggets of humor, please encourage your friends and family to join us and then come along tomorrow for another day of our Wisdom-Trek, Creating a Legacy.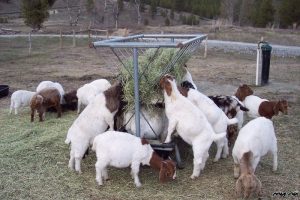 If you would like to listen to any of our past 1006 treks or read the Wisdom Journal, they are available at Wisdom-Trek.com. I encourage you to subscribe to Wisdom-Trek on Apple Podcast or Google Play so each day will be downloaded to you automatically.
Thank you for allowing me to be your guide, mentor, and most importantly your friend as I serve you through the Wisdom-Trek podcast and journal each day.
As we take this trek together, let us always:
Live Abundantly (Fully)
Love Unconditionally
Listen Intentionally
Learn Continuously
Lend to others Generously
Lead with Integrity
Leave a Living Legacy Each Day
I am Guthrie Chamberlain reminding you to Keep Moving Forward, Enjoy Your Journey, and Create a Great Day Everyday! See you tomorrow for Philosophy Friday!