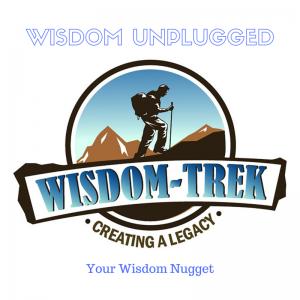 Wisdom-Trek / Creating a Legacy
Welcome to Day 937 of our Wisdom-Trek, and thank you for joining me.
This is Guthrie Chamberlain, Your Guide to Wisdom
To Kiss or Not to Kiss – Humor Unplugged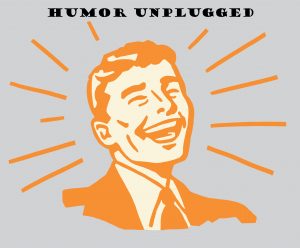 Thank you for joining us for our five days per week wisdom and legacy building podcast. This is Day 937 of our trek, and it is time for a 3-minute mini-trek called Humor Unplugged. Our Thursday podcast will provide a short and clean funny story to help you lighten up and live a rich and satisfying life – something to cheer you and provide a bit a levity in your life.
We are told in  Proverbs 15:30, "A cheerful look brings joy to the heart; good news makes for good health." We are also encouraged in Proverbs 17:22, "A cheerful heart is good medicine, but a broken spirit saps a person's strength." Consider this your vitamin supplement of cheer for today. So let's jump right in with today's funny which is titled…
To Kiss or Not to Kiss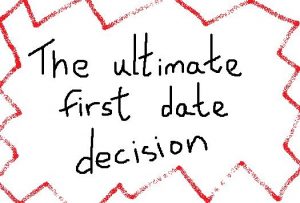 At the end of their first date, Sam takes Sally back to her home. On the front porch, leaning against the wall with a bit of swagger, Sam decides to try for that important first kiss.
"Hey sweet thing, how 'bout a good night kiss?"
"Oh, I couldn't do that. My parents will see us!"
"Oh come on! Who's gonna see us at this hour?"
"No, please. I would just die of embarrassment if someone saw us."
"Sally, there's nobody around. They're all sleeping!"
"No way. It's just too risky!"
"Oh please, please, I like you so much, and it was such a nice date!!"
"No. I like you too, but I just can't risk it!"
"Oh yes you can. Please, Sally."
"No, no. I just can't."
Just then the porch light goes on, and the girl's sister shows up in her pajamas, sleepy, hair disheveled. "Dad says to go ahead and give him a kiss. Or I can do it. Or if need be, he'll come down himself and do it. But for crying out loud tell him to take his hand off the intercom button!"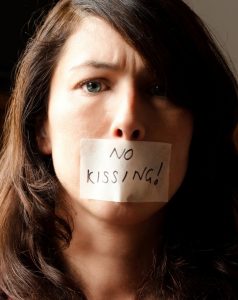 For Thursday's Thought, Sam should have understood that even though he did not realize that he was pressing the intercom button, there is one who sees and knows all that we do, say and think…
Job [34:21] – "For God watches how people live; he sees everything they do."
That's a wrap for today's Humor Unplugged. If you enjoy these short stories, let me know so I can continue to bring a bit of cheer to your week.
Just as you enjoy these nuggets of humor, please encourage your friends and family to join us and then come along tomorrow for another day of Wisdom-Trek, Creating a Legacy.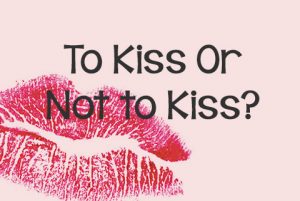 If you would like to listen to any of our past 936 treks or read the Wisdom Journal, they are available at Wisdom-Trek.com.  I encourage you to subscribe to Wisdom-Trek on Apple Podcast or Google Play so each day will be downloaded to you automatically.
Thank you for allowing me to be your guide, mentor, and most importantly your friend as I serve you through the Wisdom-Trek podcast and journal each day.
As we take this trek together, let us always:
Live Abundantly (Fully)
Love Unconditionally
Listen Intentionally
Learn Continuously
Lend to others Generously
Lead with Integrity
Leave a Living Legacy Each Day
I am Guthrie Chamberlain reminding you to Keep Moving Forward, Enjoy Your Journey, and Create a Great Day Everyday! See you tomorrow for Philosophy Friday!