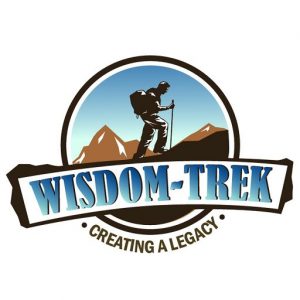 Wisdom-Trek / Creating a Legacy
Welcome to Day 928 of our Wisdom-Trek, and thank you for joining me.
This is Guthrie Chamberlain, Your Guide to Wisdom
The Enneagram System – The Centers – Ask Gramps

We are broadcasting from our studio at The Big House in Marietta, Ohio. Thank you for joining us for our five days per week wisdom and legacy building podcast. This is Day 928 of our trek, and it is time for our Philosophy Friday series.
Each Friday we will ponder some of the basic truths and mysteries of life and how they impact us in creating our living legacy. As we continue on this trek called life, sometimes we have questions about life, so our Friday trek is a time when we can "Ask Gramps." Gramps will answer questions that you would like to ask your dad or granddad, but for whatever reason, you are unable to. No matter how old we are, I know that all of us would like the opportunity to ask dad or gramps questions about life in many areas.
A couple of weeks ago, we began a new series delving into what makes each of us respond as we do to life situations. Understanding this and how others may interpret life through their paradigm will allow us to interact with each other with love and compassion.
We began with an overview of the Enneagram specifically from a Biblically-based perspective. Last Friday we looked at how the Enneagram works. This week we will explore a little deeper why the Enneagram is such a powerful tool in understanding yourself and how it can help you to understand others that you interact with and impact. As a review, the tool that we refer to as the Enneagram (Any-a-Gram) is a circle with 9 interconnected points (ennea refers to 9 and gram referring to a drawing). See a representation of it below.
When I discovered the depth of the Enneagram, it opened up a new horizon of understanding of myself and also helped me to understand others better. The Enneagram is the most useful tool of this type I've encountered for personal growth. Keep in mind, though, it is still only a tool and cannot replace or usurp the precepts that are found in God's word.
So the questions for the next several weeks or months will be…
"Hey, Gramps, why do people act and react to situations and circumstances in life differently?  How can I gain wisdom to better understand myself and others so that I can love, serve, and minister to them on a deeper level?"
The Enneagram System – The Centers
The Enneagram is a 3 x 3 arrangement of nine personality types in three Centers. There are three types in the Instinctive Center, three in the Feeling Center, and three in the Thinking Center, as shown below. Each Center consists of three personality types that have common assets and liabilities of that Center. For example, personality type Four has unique strengths and liabilities involving its feelings, which is why it is in the Feeling Center. Likewise, the Eight's assets and liabilities involve its relationship to its instinctual drives, which is why it is in the Instinctive Center, and so forth for all nine personality types.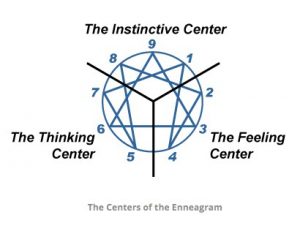 The Centers of the Enneagram
The inclusion of each type in its Center is not arbitrary. Each type results from a particular relationship with a cluster of issues that characterize that Center. Most simply, these issues revolve around a powerful, largely unconscious, emotional response to the loss of contact with the core of the self. In the Instinctive Center, the emotion is Anger or Rage. In the Feeling Center, the emotion is Shame, and in the Thinking Center, it is Fear. Of course, all nine types contain all three of these emotions, but in each Center, the personalities of the types are particularly affected by that Center's emotional theme.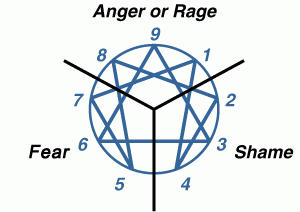 The Dominant Emotion of Each Center
Thus, each type has a particular way of coping with the dominant emotion of its Center. We can briefly see what this means by examining each type, Center by Center.
In the Instinctive Center, Eights act out their anger and instinctual energies. In other words, when Eights feel anger building in them, they immediately respond to it in some physical way, raising their voices, moving more forcefully. Others can clearly see that Eights are angry because they give themselves permission to express their anger physically.
Nines deny their anger and instinctual energies as if to say, "What anger? I am not a person who gets angry." Nines are the type most out of touch with their anger and instinctual energies, often feeling threatened by them. Of course, Nines get angry like everyone else, but they try to stay out of their darker feelings by focusing on idealizations of their relationships and their world.
Ones attempt to control or repress their anger and instinctual energy. They feel that they must stay in control of themselves, especially of their instinctual impulses and angry feelings at all times. They would like to direct these energies according to the dictates of their highly developed inner critic (superego), the source of their strictures on themselves and others.
In the Feeling Center, Twos attempt to control their shame by getting other people to like them and to think of them as good people. They also want to convince themselves that they are good, loving people by focusing on their positive feelings for others while repressing their negative feelings (such as anger and resentment at not being appreciated enough). As long as Twos can get positive emotional responses from others, they feel wanted and are able to control feelings of shame.
Threes try to deny their shame, and are potentially the most out of touch with underlying feelings of inadequacy. Threes learn to cope with shame by trying to become what they believe a valuable, successful person is like. Thus, Threes learn to perform well, to be acceptable, even outstanding, and are often driven relentlessly in their pursuit of success as a way of staving off feelings of shame and fears of failure.
Fours attempt to control their shame by focusing on how unique and special their particular talents, feelings, and personal characteristics are. Fours highlight their individuality and creativity as a way of dealing with their shameful feelings, although Fours are the type most likely to succumb to feelings of inadequacy. Fours also manage their shame by cultivating a rich, romantic fantasy life in which they do not have to deal with whatever in their life seems drab or uninteresting to them.
In the Thinking Center, Fives have fear about the outer world and about their capacity to cope with it. Thus, they cope with their fear by withdrawing from the world. Fives become secretive, isolated loners who use their minds to penetrate into the nature of the world. Fives hope that eventually, as they understand reality on their own terms, they will be able to rejoin the world and participate in it, but they never feel they know enough to participate with total confidence. Instead, they involve themselves with increasingly complex inner worlds.
Sixes exhibit the most fear of all three types, largely experienced as anxiety, which causes them to be the most out of touch with their own sense of inner knowing and confidence. Unlike Fives, Sixes have trouble trusting their own minds, so they are constantly looking outside themselves for something to make them feel sure of themselves. They might turn to philosophies, beliefs, relationships, jobs, savings, authorities, or any combination of the above. But no matter how many security structures they create, Sixes still feel doubtful and anxious. They may even begin to doubt the very people and beliefs that they have turned to for reassurance. Sixes may also respond to their fear and anxiety by impulsively confronting it— defying their fear in the effort to be free of it.
Sevens have fear about their inner world. There are feelings of pain, loss, deprivation, and general anxiety that Sevens would like to stay clear of as much as possible. To cope with these feelings, Sevens keep their minds occupied with exciting possibilities and options—as long as they have something stimulating to anticipate, Sevens feel that they can distract themselves from their fears. Sevens, in most cases, do not stop merely at thinking about these options, however. As much as possible they attempt to actually do as many of their options as they can. Thus, Sevens can be found staying on the go, pursuing one experience after another, and keeping themselves entertained and engaged with their many ideas and activities.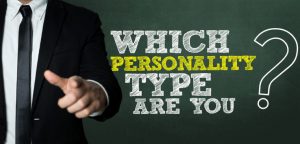 We will wrap up for today at this point.  Next Friday we will explore what is referred to as The Wing and Levels of Development where we will see how bordering numbers may influence your basic personality type.
While the Enneagram is a powerful tool to help us understand ourselves better and also understand the perspective of others better, ultimately it should drive us to have more love and compassion both for ourselves and others. We must realize that our source of truth is from God and can be found in His Word. Let us follow God's example in Psalm 103:8, "The Lord is compassionate and merciful, slow to get angry and filled with unfailing love."
Join us again next Friday as we explore the Enneagram further on our "Ask Gramps" episode. The information that we explore will allow you to unlock who you are as we travel on our trek of life and discover more about yourself and others as you impact God's kingdom. I know you will find these insights interesting, practical, and profitable in living a rich and satisfying life.
Our next trek is Mediation Monday where we will help you reflect on what is most important in life. So encourage your friends and family to join us and then come along on Monday for another day of our Wisdom-Trek, Creating a Legacy.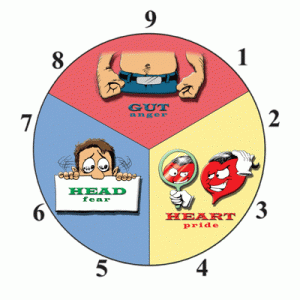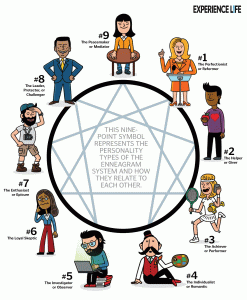 If you would like to listen to any of the past 927 daily treks or read the associated journals, they are all available at Wisdom-Trek.com. I encourage you to subscribe to Apple Podcast or Google Play so that each day's trek will be downloaded automatically.
Thank you for allowing me to be your guide, mentor, and most of all your friend as I serve you through the Wisdom-Trek podcast and journal.
As we take this trek together, let us always:
Live Abundantly (Fully)
Love Unconditionally
Listen Intentionally
Learn Continuously
Lend to others Generously
Lead with Integrity
Leave a Living Legacy Each Day
I am Guthrie Chamberlain reminding you to Keep Moving Forward, Enjoy Your Journey, and Create a Great Day Everyday! See you on Monday!