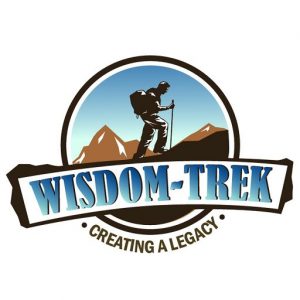 Wisdom-Trek / Creating a Legacy
Welcome to Day 904 of our Wisdom-Trek, and thank you for joining me.
This is Guthrie Chamberlain, Your Guide to Wisdom
Stuck in a Sinkhole – Meditation Monday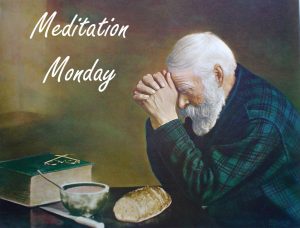 Thank you for joining us for our five days per week wisdom and legacy building podcast. This is Day 904 of our trek, and it is time for Meditation Monday. Taking time to relax, refocus, and reprioritize our lives is crucial in order to create a living legacy.
For some, it may just be time alone for quiet reflection. Some may utilize structured meditation practices. In my life, meditation includes reading and reflecting on God's Word and praying. It is a time to renew my mind, refocus on what is most important, and make sure that I am nurturing my soul, mind, and body. As you come along with me on our trek each Meditation Monday, it is my hope and prayer that you too will experience a time for reflection and renewing of your mind. 
We are broadcasting from our studio at The Big House in Marietta, Ohio. No feats of greatness nor great failures happen overnight. Neither do you grow strong spiritually nor have great moral failures overnight. Everything we do, good or bad is based on a series of small decisions on a daily basis. There are no overnight successes nor overnight failures. In our Meditation Monday today, we will learn about…
Stuck in a Sinkhole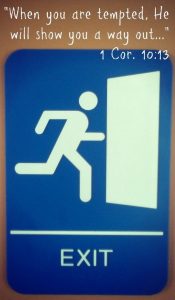 Let's first look at the story of King David in 2 Samuel 11:2-3, "Late one afternoon, after his midday rest, David got out of bed and was walking on the roof of the palace. As he looked out over the city, he noticed a woman of unusual beauty taking a bath.  He sent someone to find out who she was, and he was told, 'She is Bathsheba, the daughter of Eliam and the wife of Uriah the Hittite.'"
This reminds me of a story from a little over 20 years ago. "In December 1985, an enormous sinkhole swallowed a house and carport and forced the evacuation of four homes in a retirement community in Florida. The hole was about the size of a pickup truck when it was discovered. Within three hours it had grown to 30 by 40 feet and had swallowed half of a small house. Two hours later it had expanded to more than 70 feet, and the house with its carport was gone. Authorities were grateful that it finally stopped growing without doing even more damage."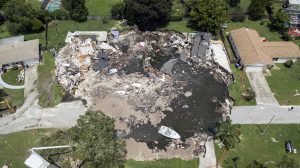 In the passage in Samuel, David discovered that sin is like an ever-expanding sinkhole. As he was walking on the flat roof of his palace, he saw a beautiful woman bathing. Instead of turning away, he stood and gazed at her beauty. At this point, the sinkhole was small but expanding. When seeing her, he could have made the decision to go back to the palace and not take any action. That did not happen. When he inquired about who she was, the sinkhole grew larger. After finding out that she was already married, he should have made the decision to forget about her. He did not.
Samuel 11:4-5 tells us, "Then David sent messengers to get her; and when she came to the palace, he slept with her. She had just completed the purification rites after having her menstrual period. Then she returned home. Later, when Bathsheba discovered that she was pregnant, she sent David a message, saying, 'I'm pregnant.'" What started out as only a look, ended in tragedy for all involved, which included King David ordering the murder of Bathsheba's husband, the death of the child, and despair.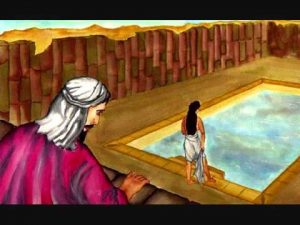 Many people, like David, find themselves falling into the sinkhole of temptation because they leave the door open for temptation to enter.
Temptation works the same for all of us. It's progressive. It can start with an innocent look, then a thought, and then if we linger longer on the look, the thought progresses to desire, then to becoming blind to reality and fooling ourselves into rationalizing that it won't hurt, and then yielding to that temptation. Following this pathway can quickly lead one into the sinkhole of sin as well as despair.
To overcome temptation we need to realize how vulnerable we are to the pull that temptation has on us. Note that "what the mind dwells on the body acts on." This can be good or bad. When temptation knocks on our door, the best defense is to change our thinking. To do this, immediately pray and go to God's Word, such as 10:13&version=NLT">1 Corinthians 10:13, "The temptations in your life are no different from what others experience. And God is faithful. He will not allow the temptation to be more than you can stand. When you are tempted, he will show you a way out so that you can endure."
Also, as God's Word says in Romans 12:2, "Don't copy the behavior and customs of this world, but let God transform you into a new person by changing the way you think. Then you will learn to know God's will for you, which is good and pleasing and perfect."
Be careful of what you think about. Be careful on what you look at. Be careful about the decisions you make. Be careful of the actions that you take. Be very careful.
Next week we will continue our trek on Meditation Monday as we take time to reflect on what is most important in creating our living legacy. On tomorrow's trek, we will explore another wisdom quote. This 3-minute wisdom supplement will assist you in becoming healthy, wealthy and wise each day.
Thank you for joining me on this trek called life. Encourage your friends and family to join us and then come along tomorrow for another day of our Wisdom-Trek, Creating a Legacy.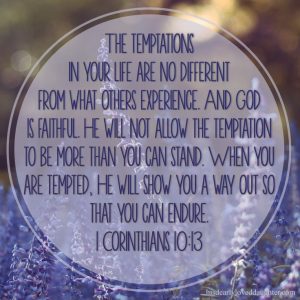 If you would like to listen to any of the past 903 daily treks or read the daily journal, they are available at Wisdom-Trek.com. I encourage you to subscribe to Apple Podcast and Google Podcast so that each day's trek will be downloaded automatically.
Thank you for allowing me to be your guide, mentor, and most importantly, your friend as I serve you through the Wisdom-Trek podcast and journal.
As we take this trek together, let us always:
Live Abundantly (Fully)
Love Unconditionally
Listen Intentionally
Learn Continuously
Lend to others Generously
Lead with Integrity
Leave a Living Legacy Each Day
I am Guthrie Chamberlain reminding you to Keep Moving Forward, Enjoy Your Journey, and Create a Great Day Everyday! See you tomorrow!