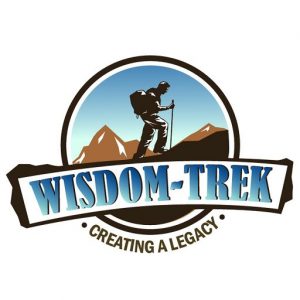 Wisdom-Trek / Creating a Legacy
Welcome to Day 901 of our Wisdom-Trek, and thank you for joining me.
I am Guthrie Chamberlain, Your Guide to Wisdom
Declaration of Independence – Wisdom Wednesday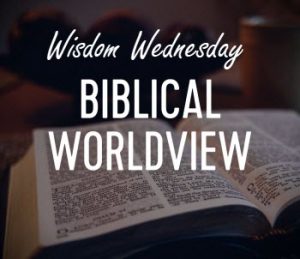 Thank you for joining us for our five days per week wisdom and legacy building podcast. Today is Day 901 of our trek, and it is Wisdom Wednesday. In honor of Independence Day in the United States, I am going to delay our next essay and instead provide you with an overview of the Declaration of Independence.
We are broadcasting from our studio at The Big House in Marietta, Ohio. While we cherish the freedom that we have in the United States and are thankful to be born and live in the United States, true freedom can only come from God through Jesus Christ. Galatians 5:1 reads, "So Christ has truly set us free. Now make sure that you stay free, and don't get tied up again in slavery to the law."
Declaration of Independence – Overview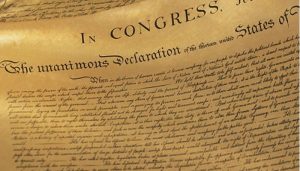 The significant aspect of the Declaration of Independence is that it changed the American "rebellion" against Great Britain into a "revolution." From April 19, 1775, until July 2, 1776, the war was being fought so the colonists could regain their rights as Englishmen, which had been taken away by the British for the past 12 years, from 1763-1775. On July 2, 1776, the Second Continental Congress approved the resolution by Richard Henry Lee from Virginia that "these United Colonies are, and of Right ought to be Free and Independent States, that they are Absolved from all Allegiance to the British Crown, and that all political connection between them and the State of Great Britain, is and ought to be totally dissolved…"
This was truly a revolutionary statement. John Adams felt that July 2 would be the day that would be "solemnized with Pomp and Parade with shows, games, sports, bonfires, and illuminations from one end of this Continent to the other…"
July 4 is the day that has been chosen as our "Independence Day." That was the day that the Second Continental Congress approved, but did not sign, the Declaration of Independence mostly written by Thomas Jefferson. It was actually signed on August 2, 1776.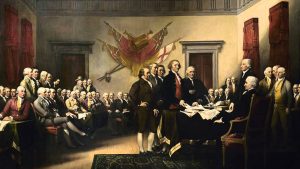 Other important historical events have had a lot to do with the sanctity of July 4. It was on that day that the news of the Louisiana Purchase arrived in Washington, Henry David Thoreau arrived at Walden Pond, and President Abraham Lincoln learned of the Union victories at Vicksburg and Gettysburg. However, the one incredible event that happened to ordain July 4 as something significant were the deaths of both Thomas Jefferson and John Adams on July 4, 1826, only hours apart from each other.
The Declaration of Independence is on public display at the National Archives in Washington, D.C. There are a lot of very interesting facts that surround Independence Day. You would be well served to study them on your own.  The United States is a great country to live in and to become a citizen of. Just think how much greater our heavenly citizenship will be.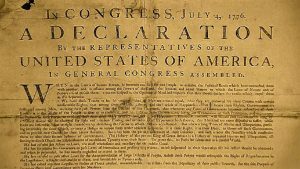 Next Wisdom Wednesday we will return to the Old Testament as we look at Dr. Heiser's next essay titled "Promised Undelivered." I believe you will find this another interesting topic to consider as we build our Biblical worldview.
Tomorrow we will continue with our 3-minute humor nugget that will provide you with a bit of cheer, which will help you to lighten up and live a rich and satisfying life. So encourage your friends and family to join us and then come along with us tomorrow for another day of our Wisdom-Trek, Creating a Legacy.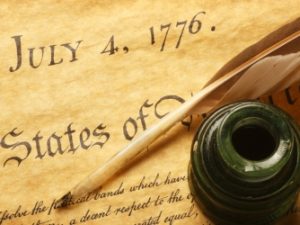 If you would like to listen to any of our past 900 treks or read the Wisdom Journal, they are available at Wisdom-Trek.com. I encourage you to subscribe to Apple Podcast or Google Podcast so that each day's trek will be downloaded automatically.
Thank you so much for allowing me to be your guide, mentor, and most of all your friend as I serve you through the Wisdom-Trek podcast and journal.
As we take this trek together, let us always:
Live Abundantly (Fully)
Love Unconditionally
Listen Intentionally
Learn Continuously
Lend to others Generously
Lead with Integrity
Leave a Living Legacy Each Day
I am Guthrie Chamberlain reminding you to Keep Moving Forward, Enjoy Your Journey, and Create a Great Day Everyday! See you tomorrow!