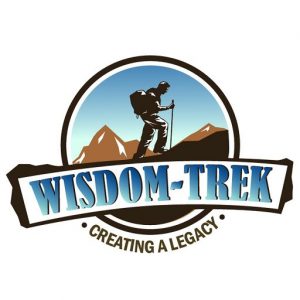 Wisdom-Trek / Creating a Legacy
Welcome to Day 898 of our Wisdom-Trek, and thank you for joining me.
This is Guthrie Chamberlain, Your Guide to Wisdom
Life's Echo – Ask Gramps

Thank you for joining us for our five days per week wisdom and legacy building podcast. This is Day 898 of our trek, and it is time for our Philosophy Friday series. Each Friday we ponder some of the basic truths and mysteries of life and how they can impact us in creating our living legacy.
As we continue on this trek called life, sometimes we have questions about life, so our Friday trek is a time when we can "Ask Gramps." Gramps will answer questions that you would like to ask your dad or granddad, but for whatever reason are unable to. No matter how old we are, I know that all of us would like the opportunity to ask Dad or Gramps questions about life in many areas.
We will address areas such as finances, relationships, health/fitness, business/work, home repairs/renovations, seasons of life, spiritual/Biblical questions, and any others areas that come our way. As your fellow sojourner and mentor on this trek that we call life, it is Gramps's goal to provide you with practical wisdom and advice about any area of life. It is crucial that I receive a constant flow of questions, so please submit your questions to guthrie@wisdom-trek.com. And Gramps will answer your questions on our Friday podcast.
We are broadcasting from our studio at The Big House in Marietta, Ohio. If you listen to most news sources today, it would appear that more people are becoming less civil, or kind, to each other. We have to understand that which we send out from us is what we will receive back, usually increased many times. So the question today is…
"Hey Gramps, How can we stop the unkindness and become more civil with each other? It seems like it is getting out of control."
Life's Echo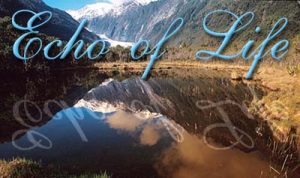 Unfortunately we cannot control others, but fortunately, we can control ourselves if we choose to. Others can be influenced by our actions, but ultimately it is their decision. We need to fully understand that what we send out from us is what will be returned to us. If you live in the state of negative drama most of the time, then negative dramatic events will multiply and come rushing back to you. If you send out kindness, then eventually kindness will return.
Let me explain with the following parable.
A father and his young son were hiking on a steep mountain trail one summer day. Suddenly, his son slips and falls, scraping his leg. And he screams, "AAAhhhhhhhhhh!" To his surprise, he hears the voice repeating, somewhere in the mountain, "AAAhhhhhhhhhh!" He was not expecting anyone to reply to him.
Curious, he yells, "Who are you?"
He receives the answer, "Who are you?"
Angered at the response, he screams, "Coward!"
He receives the answer, "Coward!"
He looks to his father with surprise and asks, "What's going on?"
The father smiles and says, "Son, pay attention."
And then he screams to the mountain, "I admire you!"
The voice answers, "I admire you!"
Again the man screams, "You are a champion!"
The voice answers, "You are a champion!"
The boy is surprised, but still does not understand.
Then the father explains, "People call this ECHO, but really this is LIFE. It gives you back everything you say or do.
Then the father explains further. The world is a great mirror. It reflects back to you what you are. If you are loving, if you are friendly, if you are helpful, the world will prove loving and friendly and helpful to you. The world is what you are.
Then the father explains that the Apostle Paul wrote in his letter to the Galatians in Galatians 6:7-10, "Don't be misled—you cannot mock the justice of God. You will always harvest what you plant. Those who live only to satisfy their own sinful nature will harvest decay and death from that sinful nature. But those who live to please the Spirit will harvest everlasting life from the Spirit. So let's not get tired of doing what is good. At just the right time we will reap a harvest of blessing if we don't give up.  Therefore, whenever we have the opportunity, we should do good to everyone—especially to those in the family of faith."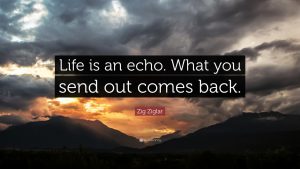 So Gramps's advice to you in addition to the parable is…Be sure to sow seeds of kindness, encouragement, and love today—and every day—and you will find, in time that is exactly what you will receive back. For what we project is what we get back. It is just like a mirror; it will always show us what we are – the good, the bad and the ugly.
Next week we will have a new question to Ask Gramps. If you have a question you would like answered, please email it to guthrie@wisdom-trek.com, and Gramps will answer it on our Friday podcast with wisdom and philosophy that Gramps has gained over his years of experience and study. I know you will find these insights interesting, practical, and profitable in living a rich and satisfying life.
Our next trek is Mediation Monday where we will help you reflect on what is most important in life. So encourage your friends and family to join us and then come along on Monday for another day of our Wisdom-Trek, Creating a Legacy.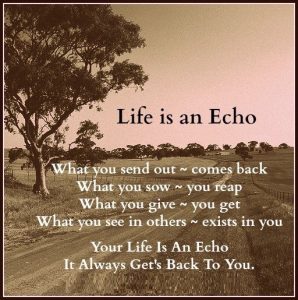 If you would like to listen to any of the past 897 daily treks or read the associated journals, they are all available at Wisdom-Trek.com. I encourage you to subscribe to Apple Podcast or Google Podcast so that each day's trek will be downloaded automatically.
Thank you for allowing me to be your guide, mentor, and most of all your friend as I serve you through the Wisdom-Trek podcast and journal.
As we take this trek together, let us always:
Live Abundantly (Fully)
Love Unconditionally
Listen Intentionally
Learn Continuously
Lend to others Generously
Lead with Integrity
Leave a Living Legacy Each Day
I am Guthrie Chamberlain reminding you to Keep Moving Forward, Enjoy Your Journey, and Create a Great Day Everyday! See you on Monday!