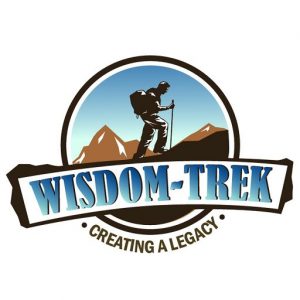 Wisdom-Trek / Creating a Legacy
Welcome to Day 1179 of our Wisdom-Trek, and thank you for joining me.
This is Guthrie Chamberlain, Your Guide to Wisdom
Anger, A Peculiar Yet Predictable Emotion – Meditation Monday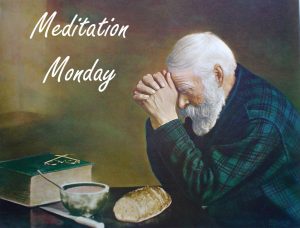 Wisdom – the final frontier to true knowledge. Welcome to Wisdom-Trek where our mission is to create a legacy of wisdom, to seek out discernment and insights, and to boldly grow where few have chosen to grow before.
Hello, my friend, I am Guthrie Chamberlain, your captain on our journey to increase wisdom and create a living legacy. Thank you for joining us today as we explore wisdom on our 2nd millennium of podcasts. This is Day 1179 of our trek, and it is time for Meditation Monday.
Taking time to relax, refocus, and reprioritize our lives is crucial in order to create a living legacy. For you, it may just be time alone for quiet reflection. You may utilize structured meditation practices. In my life, meditation includes reading and reflecting on God's Word and praying. It is a time to renew my mind, refocus on what is most important, and make sure that I am nurturing my soul, mind, and body. As you come along with me on our trek each Meditation Monday, it is my hope and prayer that you too will experience a time for reflection and renewing of your mind. 
Anger, we all struggle with controlling it in our lives. For some, it is easily kindled, and as a result, it is external and very evident. For others, it bubbles just under the surface and comes out in passive aggressive ways. In today's meditation, let us consider:
Anger – A Peculiar Yet Predictable Emotion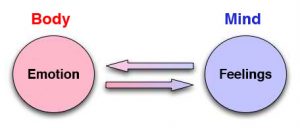 Anger. It's a peculiar yet predictable emotion. It begins as a drop of water. An irritant. A frustration. Nothing big, just an aggravation. Someone gets your parking place. Someone pulls in front of you on the freeway. A waitress is slow, and you are in a hurry. The toast burns. Drops of water. Drip. Drip. Drip. Drip.
Yet, get enough of these seemingly innocent drops of anger, and before long, you've got a bucket full of rage. Walking revenge. Blind bitterness. Unharnessed hatred. We trust no one and bare our teeth at anyone who gets near. We become walking time bombs that, given just the right tension and fear, could explode.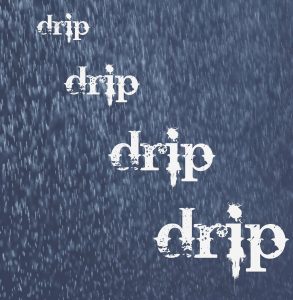 Yet, what do we do? We can't deny that our anger exists. How do we harness it? A good option is found in Luke 23:34. Here, Jesus speaks about the mob that killed him. Jesus said, "'Father, forgive them, for they don't know what they are doing.' And the soldiers gambled for his clothes by throwing dice."
Look carefully. It's as if Jesus considered this bloodthirsty, death-hungry crowd not as murderers, but as victims. It's as if he saw in their faces, not hatred but confusion. It's as if he regarded them not as a militant mob but, as he put it in Matthew 9:36, "When he saw the crowds, he had compassion on them because they were confused and helpless, like sheep without a shepherd."
Yet, Jesus said, "They don't know what they are doing." When you think about it, they didn't. They hadn't the faintest idea of what they were doing. They were a stir-crazy mob, mad at something they couldn't see, so they took it out on, of all people, God. But they didn't know what they were doing.
And many times, neither do we. We are still, as much as we hate to admit it, as we are told in Isaiah 53:6, "All of us, like sheep, have strayed away. We have left God's paths to follow our own. Yet the Lord laid on him the sins of us all."
There are so many situations in life that will add to the drip, drip, drip that leads to anger. Nearly always inappropriate anger stems because something is stifling or blocking what we desire. All we know is that we were born out of one eternity and are frighteningly close to another. We play tag with the fuzzy realities of death and pain. We can't answer our own questions about love and hurt. We can't solve the riddle of aging. We don't know how to heal our own bodies or get along with our own mates. We can't keep ourselves out of the war. We can't even keep ourselves fed.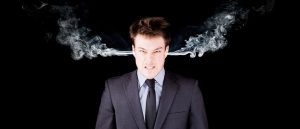 Paul spoke for humanity when he confessed in Romans 7:15, "I don't really understand myself, for I want to do what is right, but I don't do it. Instead, I do what I hate."
We need to be more like Jesus when we are angered by others or when we find ourselves in situations in which we cannot control. We should pray, "Father, forgive them, for they don't know what they are doing."
That is a wrap for today's meditation. Next week, we will continue our trek on Meditation Monday as we take time to reflect on what is most important in creating our living legacy. On tomorrow's trek, we will explore another wisdom quote. This 3-minute wisdom supplement will assist you in becoming healthy, wealthy, and wise each day. Thank you for joining me on this trek called life. Encourage your friends and family to join us and then come along tomorrow for another day of our Wisdom-Trek, Creating a Legacy.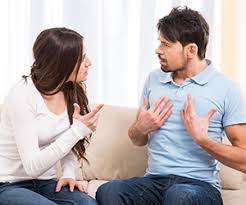 If you would like to listen to any of the past 1178 daily treks or read the daily journal, they are available at Wisdom-Trek.com. I encourage you to subscribe to Wisdom-Trek on your favorite podcast player so each day will be downloaded to you automatically.
Thank you for allowing me to be your guide, mentor, and most importantly, your friend as I serve you through the Wisdom-Trek podcast and journal.
As we take this trek together, let us always:
Live Abundantly (Fully)
Love Unconditionally
Listen Intentionally
Learn Continuously
Lend to others Generously
Lead with Integrity
Leave a Living Legacy Each Day
I am Guthrie Chamberlain reminding you to Keep Moving Forward, Enjoy Your Journey, and Create a Great Day Everyday! See you tomorrow!