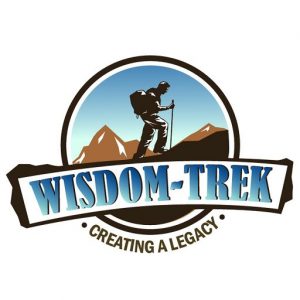 Wisdom-Trek / Creating a Legacy
Welcome to Day 1173 of our Wisdom-Trek, and thank you for joining me.
This is Guthrie Chamberlain, Your Guide to Wisdom
5 Barriers to Success With Solutions – Ask Gramps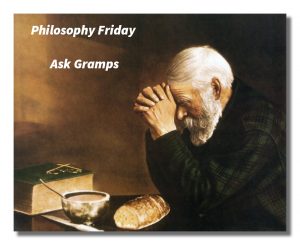 Wisdom – the final frontier to true knowledge. Welcome to Wisdom-Trek where our mission is to create a legacy of wisdom, to seek out discernment and insights, and to boldly grow where few have chosen to grow before.
Hello, my friend, I am Guthrie Chamberlain, your captain on our journey to increase wisdom and create a living legacy. Thank you for joining us today as we explore wisdom on our 2nd millennium of podcasts. This is Day 1173 of our trek, and it is time for our Philosophy Friday series. Each Friday, we ponder some of the basic truths and mysteries of life and how they can impact us in creating our living legacy.
As we continue on this trek called life, sometimes we have questions about life, so our Friday trek is a time when we can "Ask Gramps." Gramps will answer questions that you would like to ask your dad or granddad, but for whatever reason, this is not possible. No matter how old we are, I know that all of us would like the opportunity to ask Dad or Gramps questions about life in many areas.
We may mix it up a bit on our Friday episodes, but we will strive to keep them down to earth and enjoyable. If you have any questions that you would like to ask Gramps, please email them to guthrie@wisdom-trek.com.
So the question for this week is…
"Hey, Gramps, even though you have had times of hardship and adversity, you always seem to recover and succeed. What are some wise tips that you can give me that will help to emulate the pattern of success, in spite of failures?"
5 Barriers to Success With Solutions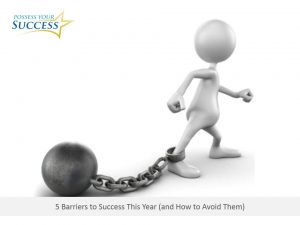 These five barriers to success are actually easy to overcome, but only when you know they are there. Why do some people achieve their goals while others fail? I believe it's because successful people manage to overcome five barriers that, in many cases, guarantee failure. Here are those barriers and how to overcome them…
Uninspiring Goals
When most people set goals, they envision a "thing," such as a particular amount of money, an object (like a new car), or a specific achievement (like writing a book). Unfortunately, these "things I'm going to get or do" goals don't appeal to the core of what motivates you because they miss the point that what you're actually seeking in life. It is POSITIVE EMOTIONS, or how you will feel when you are able to obtain those "things" or "achievements." This is why "vision boards" rarely work.
The Solution: You must know the "WHY" of what you want to obtain or achieve. Ask yourself, "How will I feel when I achieve the goal?" Maybe more importantly, "What will I become, through the process of achieving this goal?" That way, you'll be inspired to do whatever it takes (within legal and ethical bounds) to achieve that goal.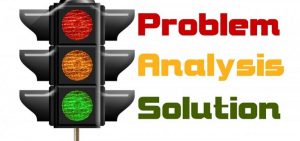 Fear of Failure
If you're afraid of failing, you won't take the necessary risks required to achieve your goal. For example, you won't make that important phone call, because you're afraid that you'll be rebuffed. Or you won't quit your dead-end job and start your own business because you're afraid that you might end up without any money.
The Solution: Decide–right now–that failure, for you, is a strictly temporary condition, not who you are. If things don't go the way you'd like, it's only a setback that, at most, delays your eventual success. In other words, accept the fact that you will sometimes fail, plan for it, but treat that failure as an unavoidable (yet vital) component in your quest.
Fear of Success
In many ways, this fear is even more debilitating than the fear of failure. Suppose you achieved something spectacular, like enormous wealth. What if it didn't make you happy? What then? What if you ended up losing all of it? What then? Would your friends start acting weird? Would your family be envious? Such thoughts (and they're common) can cause even a highly motivated person to self-sabotage. I have seen this so many times over the years, which I like to refer to as "self-fulfilling prophecy."
The Solution: Decide that you're going to be happy and grateful today with what you currently have. Decide that you will also be happy and grateful in the future, no matter what happens. Rather than focus on possible problems, envision how wonderful it would be to be able to help your friends and family achieve THEIR goals. The greatest fulfillment in life is not what you achieve, but what you help others achieve.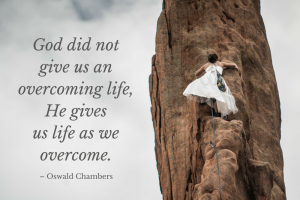 An Unrealistic Timetable
Most people vastly overestimate what they can do in a week and vastly underestimate what they can do in a year. Because of this, most people try to cram too many action items into the short term rather than spacing out activities over the long term. The inability to get all the short-term steps accomplished creates discouragement and the impression that the final goal is slipping away.
The Solution: Begin with the end in mind. Determine the final result of a goal, and then work backward, breaking it down into monthly, weekly, and daily goals. This way, you will know at the beginning what you need to accomplish each day in order to achieve your final outcome. Set ambitious long-term timetables, but always leave some "wiggle room" when you plan short term.
Worrying About "The Plateaus of Life"
It's easy to get discouraged when you reach a point at which nothing you do seems to advance you toward your goal. For example, suppose you're trying to master a certain skill. You make swift progress at first, but then, after a while, it seems as if you're not doing any better, or maybe a little worse. Some people use these "plateaus" or "dry spots" as an excuse to give up and therefore fail.
The Solution: Whenever you reach a plateau or dry spot, it's time to take a rest and celebrate rather than give up. A plateau is almost always a sign that you're on the brink of a major breakthrough, if you just have the patience to stick with it and trust that you'll eventually achieve your goal.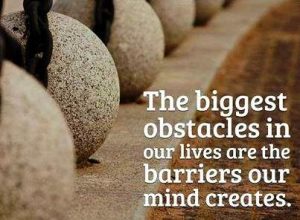 Here is a couple of wise verse that supports the above points:
Good planning and hard work lead to prosperity, but hasty shortcuts lead to poverty.
And may the Lord our God show us his approval and make our efforts successful. Yes, make our efforts successful!
That is a wrap for today's question. Join us again next Friday for another question on our "Ask Gramps" episode. Our next trek is Mediation Monday, where we will help you reflect on what is most important in life. So encourage your friends and family to join us and then come along on Monday for another day of our Wisdom-Trek, Creating a Legacy.

If you would like to listen to any of the past 1172 daily treks or read the associated journals, they are all available at Wisdom-Trek.com. I encourage you to subscribe to Wisdom-Trek on your favorite podcast player so each day will be downloaded to you automatically.
Thank you for allowing me to be your guide, mentor, and most of all, your friend as I serve you through this Wisdom-Trek podcast and journal.
As we take this trek together, let us always:
Live Abundantly (Fully)
Love Unconditionally
Listen Intentionally
Learn Continuously
Lend to others Generously
Lead with Integrity
Leave a Living Legacy Each Day
I am Guthrie Chamberlain reminding you to Keep Moving Forward, Enjoy Your Journey, and Create a Great Day Everyday! See you on Monday!