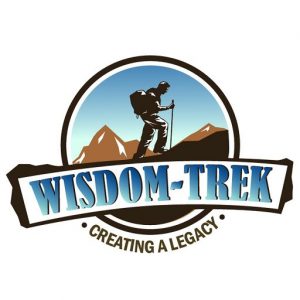 Wisdom-Trek / Creating a Legacy
Welcome to Day 1163 of our Wisdom-Trek, and thank you for joining me.
This is Guthrie Chamberlain, Your Guide to Wisdom
Go Bird Watching – Ask Gramps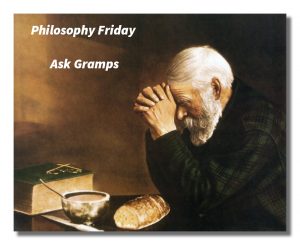 Wisdom – the final frontier to true knowledge. Welcome to Wisdom-Trek where our mission is to create a legacy of wisdom, to seek out discernment and insights, and to boldly grow where few have chosen to grow before.
Hello, my friend, I am Guthrie Chamberlain, your captain on our journey to increase wisdom and create a living legacy. Thank you for joining us today as we explore wisdom on our 2nd millennium of podcasts. This is Day 1163 of our trek, and it is time for our Philosophy Friday series.
Each Friday, we ponder some of the basic truths and mysteries of life and how they can impact us in creating our living legacy. As we continue on this trek called life, sometimes we have questions about life, so our Friday trek is a time when we can "Ask Gramps." Gramps will answer questions that you would like to ask your dad or granddad, but for whatever reason are unable to. No matter how old we are, I know that all of us would like the opportunity to ask Dad or Gramps questions about life in many areas.
We may mix it up a bit on our Friday episodes, but we will strive to keep them down to earth and enjoyable. If you have any questions that you would like to ask Gramps, please email them to guthrie@wisdom-trek.com.
So the question for this week is…
"Hey, Gramps, there are so many circumstances and situations that I face in life, which cause me to worry often. Whether it is my family, my job and finances, my health, or a number of other issues, at times I feel impending doom, although nothing, in particular, is wrong at the moment. Do you have some wisdom to help me change my mindset so that I do not worry and fear as much?"
Go Bird Watching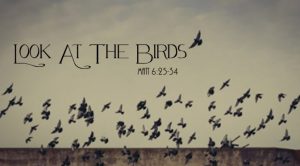 Although I personally don't have a significant issue with worry or fear, I realize that most people do. If it continues over a long period of time, and it is to the point of paralyzing you from living a normal life, then you may need to seek professional counseling or medical assistance. That being said, there are certain truths that you need to grasp hold of and apply to your life that will help alleviate most of this unwarranted worry or fear.
Most worry and fear is not real and resides solely in your mind. To change that, you need to change your mindset. We are instructed in Romans 12:2, "Don't copy the behavior and customs of this world, but let God transform you into a new person by changing the way you think. Then you will learn to know God's will for you, which is good and pleasing and perfect."
This takes time and focus, but it can be done. Once you acknowledge that you are responsible for your own thinking, then the process can begin. Jesus was (and is) The Master Teacher, but we need to be willing to learn. He often spoke in parables or stories, and although they are not always easy to understand, they are told in such a way as to be memorable. They are told to force us to think. They challenge us to believe more, to exercise our faith more, and to trust Him more, regardless of what we may see or feel. You see, worry and fear is not only a mental issue, but wrong thinking also affects our heart, the center of our emotions.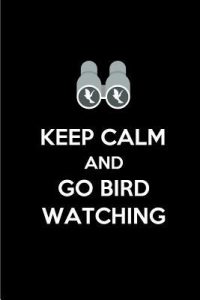 Jesus' teachings in Matthew [6:19]-34 is a powerful lesson on worry and how to overcome it. Let me read that for you to help us frame a response to worry.
"Don't store up treasures here on earth, where moths eat them and rust destroys them, and where thieves break in and steal. Store your treasures in heaven, where moths and rust cannot destroy, and thieves do not break in and steal. Wherever your treasure is, there the desires of your heart will also be.
Your eye is like a lamp that provides light for your body. When your eye is healthy, your whole body is filled with light. But when your eye is unhealthy, your whole body is filled with darkness. And if the light you think you have is actually darkness, how deep that darkness is!
No one can serve two masters. For you will hate one and love the other; you will be devoted to one and despise the other. You cannot serve God and be enslaved to money.
That is why I tell you not to worry about everyday life—whether you have enough food and drink, or enough clothes to wear. Isn't life more than food, and your body more than clothing? Look at the birds. They don't plant or harvest or store food in barns, for your heavenly Father feeds them. And aren't you far more valuable to him than they are? Can all your worries add a single moment to your life?
And why worry about your clothing? Look at the lilies of the field and how they grow. They don't work or make their clothing, yet Solomon, in all his glory, was not dressed as beautifully as they are. And if God cares so wonderfully for wildflowers that are here today and thrown into the fire tomorrow, he will certainly care for you. Why do you have so little faith?
So don't worry about these things, saying, 'What will we eat? What will we drink? What will we wear?'  These things dominate the thoughts of unbelievers, but your heavenly Father already knows all your needs. Seek the Kingdom of God above all else, and live righteously, and he will give you everything you need.
So don't worry about tomorrow, for tomorrow will bring its own worries. Today's trouble is enough for today."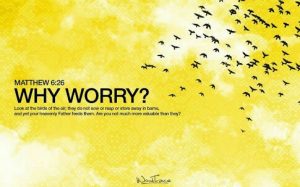 Jesus' teaching here gives us a prescription to help cure worry and fear. As with any prescription, you may not be instantly healed, but if you continue to apply the medicine, over time, your worry and fear will abate. This whole passage is an antidote to worry and fear, which is one of the most persistent temptations and struggle for so many. Within this passage, Jesus presents that argument as a beautiful analogy between God's care for the birds and His care for you. Ask yourself, are you not far more valuable to Him than the birds? Yes, you are. If He provides for the birds and takes care of them, how much more will He do for you? Besides that, Jesus points out that worrying will not do us a bit of good anyway.
Instead of worrying or fear, Jesus instructs you to seek the Kingdom of God above all else, and He will take care of the rest. Are you willing to live worry-free and without fear, trusting God to take care of you? The next time you find yourself sliding down that slippery slope of worry or fear, go to the window, or outside and do a little bird watching to get your perspective back in line with God. It will do wonders for your faith.
That is a wrap for today's question. Join us again next Friday for another question on our "Ask Gramps" episode. Our next trek is Mediation Monday, where we will help you reflect on what is most important in life. So encourage your friends and family to join us and then come along on Monday for another day of our Wisdom-Trek, Creating a Legacy.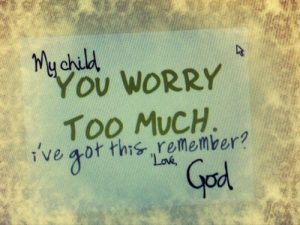 If you would like to listen to any of the past 1162 daily treks or read the associated journals, they are all available at Wisdom-Trek.com. I encourage you to subscribe to Wisdom-Trek on your favorite podcast player so each day will be downloaded to you automatically.
Thank you for allowing me to be your guide, mentor, and most importantly, your friend as I serve you through the Wisdom-Trek podcast and journal.
As we take this trek together, let us always:
Live Abundantly (Fully)
Love Unconditionally
Listen Intentionally
Learn Continuously
Lend to others Generously
Lead with Integrity
Leave a Living Legacy Each Day
I am Guthrie Chamberlain reminding you to Keep Moving Forward, Enjoy Your Journey, and Create a Great Day Everyday! See you on Monday!