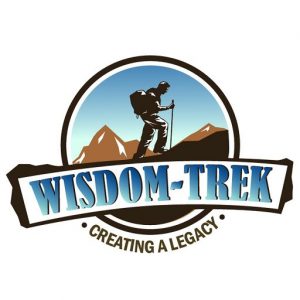 Wisdom-Trek / Creating a Legacy
Welcome to Day 1161 of our Wisdom-Trek, and thank you for joining me.
I am Guthrie Chamberlain, Your Guide to Wisdom
God's Forever Family Part 1 – Worldview Wednesday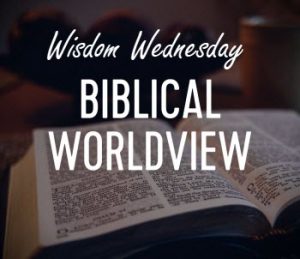 Wisdom – the final frontier to true knowledge. Welcome to Wisdom-Trek where our mission is to create a legacy of wisdom, to seek out discernment and insights, and to boldly grow where few have chosen to grow before.
Hello, my friend, I am Guthrie Chamberlain, your captain on our journey to increase wisdom and create a living legacy. Thank you for joining us today as we explore wisdom on our 2nd millennium of podcasts. This is Day 1161 of our trek, and it is Worldview Wednesday.
Creating a Biblical worldview is important to have a proper perspective on today's current events. To establish a Biblical Worldview, you must also have a proper understanding of God and His Word. On our Worldview Wednesday episodes we are in a series in which we are covering another detailed review of a book from one of today's most prominent Hebrew scholars Dr. Micheal S. Heiser. We are taking a deep dive and will share Dr. Heiser's insights into the question, which is also the title of his book "What Does God Want?"
God's Forever Family Part 1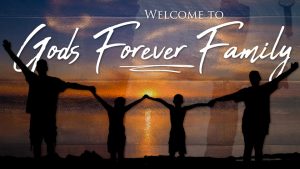 In last week's lesson, we ended with a firm grasp on some obvious points. Christ is risen. All those who have put their trust in what he did on the cross and his resurrection as the only means of salvation will have everlasting life. But while we are already members of Christ's kingdom (Colossians [1:13]), that kingdom has not yet come in its fullness and finality.
The same is true of the defeat and destruction of Satan and various fallen sons of God. It is already in progress, but not yet fully realized. Satan has no claim—no ownership, no power of death—over any member of the kingdom of God. We belong to God through Jesus, and Jesus conquered death so that we might be resurrected to everlasting life with him and God the Father (Romans 6:8-9; Romans 8:11; 1 Corinthians 6:14; 15:42-49). Nevertheless, as we are told in Ephesians 2:2, "You used to live in sin, just like the rest of the world, obeying the devil—the commander of the powers in the unseen world.  He is the spirit at work in the hearts of those who refuse to obey God."
Likewise, the powers of darkness have been dethroned. But they have not surrendered. They resist, fighting a losing battle. Every person who embraces the salvation offered by God through Jesus has been rescued, and their freedom purchased already. Colossians 1:13-14 says, "For he has rescued us from the kingdom of darkness and transferred us into the Kingdom of his dear Son, who purchased our freedom and forgave our sins." As the kingdom of God grows, the kingdom of darkness diminishes.
It's easy to get lost in the still-present evil and suffering of the world instead of looking to the future. Sometimes it's hard to remember that "Jesus gave his life for our sins, just as God our Father planned, in order to rescue us from this evil world in which we live," Galatians 1:4.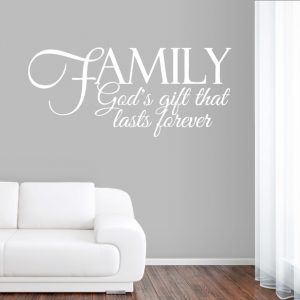 The Bible doesn't condemn this dilemma. It's honest about it in Romans 8:19, "For all creation is waiting eagerly for that future day when God will reveal who his children really are."
In what remains of the story, Dr. Heiser focuses on the amazing ending. Every great epic has a memorable ending. The biblical story is no exception. Although, if you're expecting harps and clouds get used to disappointment.
We tend to process the final act of the Bible's story in terms of what we get. For example, we'll have everlasting life, not death. That's exciting, but "everlasting life" doesn't really say much. It's just a description about duration, not quality.
Quality of everlasting life emerges more in our minds when we process the end of the story as life in a new, global Eden. The book of Revelation, the last book of the Bible, completes the story with imagery from Eden (Revelation 21-22). God is there. Heaven has returned to earth. Jesus is there. The tree of life is there. This Eden is actually better than the original Eden. Evil has run its course. There is no rebellion waiting to explode into the world. Creation is, therefore, perfectly optimized. There is no disease or death anywhere in the plant, animal, or human experience. There is no predation or violence. It's like nothing we've ever experienced.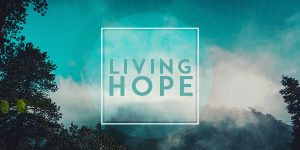 The "Eden angle" gets us closer to what the Bible itself emphasizes at the climax of its story. The passage from Romans 8 adjusts our thinking just a bit to bring the real pinnacle of God's plan. All creation is groaning now to be made new, just as we do as believers, but just as with creation, we must wait patiently for that day.
In other words, we are the end game to what God has been doing. Our status as his children permanently fit for his presence, and we will be present with him permanently, which is the forefront of the Bible's story. Where we live will be more than just spectacular scenery. The book of Revelation's final vision of the new Eden makes this point for me when it begins the final scene this way in Revelation 21:1-4, "Then I saw a new heaven and a new earth, for the old heaven and the old earth had disappeared. And the sea was also gone. And I saw the holy city, the new Jerusalem, coming down from God out of heaven like a bride beautifully dressed for her husband. I heard a loud shout from the throne, saying, "Look, God's home is now among his people! He will live with them, and they will be his people. God himself will be with them. He will wipe every tear from their eyes, and there will be no more death or sorrow or crying or pain. All these things are gone forever."
That will conclude our lesson for this week from Dr. Heiser's book "What Does God Want?" Next Worldview Wednesday, we will continue to learn about God's Forever Family as we explore our everlasting identity and partnership with God. I believe you will find each Worldview Wednesday an interesting topic to consider as we build our Biblical worldview.
Tomorrow we will continue with our 3-minute humor nugget that will provide you with a bit of cheer and help you to lighten up and live a rich and satisfying life. So encourage your friends and family to join us and then come along with us tomorrow for another day of our Wisdom-Trek, Creating a Legacy.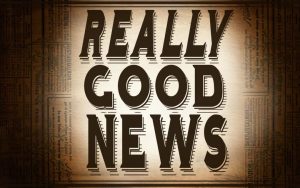 If you would like to listen to any of our past 1160 treks or read the Wisdom Journal, they are available at Wisdom-Trek.com. I encourage you to subscribe to Wisdom-Trek on your favorite podcast player so that each day's trek will be downloaded automatically.
Thank you for allowing me to be your guide, mentor, and most importantly, your friend as I serve you through the Wisdom-Trek podcast and journal.
As we take this trek together, let us always:
Live Abundantly (Fully)
Love Unconditionally
Listen Intentionally
Learn Continuously
Lend to others Generously
Lead with Integrity
Leave a Living Legacy Each Day
I am Guthrie Chamberlain reminding you to Keep Moving Forward, Enjoy Your Journey, and Create a Great Day Everyday! See you tomorrow!