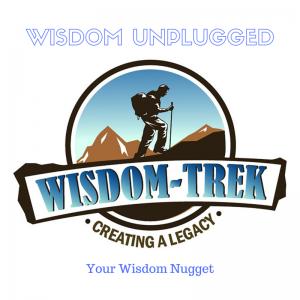 Wisdom-Trek / Creating a Legacy
Welcome to Day 1160 of our Wisdom-Trek, and thank you for joining me.
This is Guthrie Chamberlain, Your Guide to Wisdom
The Secret of a Diplomat – 

Wisdom Unplugged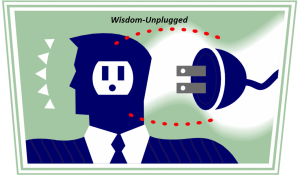 Wisdom – the final frontier to true knowledge. Welcome to Wisdom-Trek where our mission is to create a legacy of wisdom, to seek out discernment and insights, and to boldly grow where few have chosen to grow before.
Hello, my friend, I am Guthrie Chamberlain, your captain on our journey to increase wisdom and create a living legacy. Thank you for joining us today as we explore wisdom on our 2nd millennium of podcasts. This is Day 1160 of our trek, and it is time for our 3-minute mini trek called Wisdom Unplugged. This short nugget of wisdom includes an inspirational quote with a little bit of additional content for today's trek. Consider this your vitamin supplement of wisdom for today. So let's jump right in with today's nugget.
Today's quote is from Robert Estabrook, and it is, "He who has learned to disagree without being disagreeable has discovered the most valuable secret of a diplomat."
The Secret of a Diplomat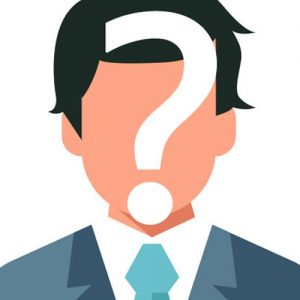 Being civil with one another seems to be a lost art in today's divisive world. This is especially true on social media where it is so easy to hide behind the mask of technology. It may be that we just hear from the vocal few who are intolerant on the extreme right and extreme left. With the 24/7 propaganda (i.e., news) outlets, we are bombarded with the same sound bites continually.
Pile on top of that when we include all of the amateur experts on social media, spewing their opinions and hate-filled speech, it fuels intolerance on a much grander scale. We, as a human race, are better than that. Especially if we claim to be Christ followers, we should never become embroiled or participate in such situations.
We will never agree on all issues with others, not even our close loved ones. We need to learn and understand that it is okay if we do not agree on most issues. We need to learn how to disagree, without being disagreeable. We need to restrain our arguments for the sake of love for others. Even if the issue you disagree on is of significant moral consequence, you can still disagree without being ugly about it.
You don't have to be intolerant to the point that your love for others turns to hate.  Our love should transcend our disagreement. We can never reach others for God's Kingdom if they see us as hateful, spiteful, and unwilling to accept them as a person, even if we cannot accept their viewpoint or opinion.  In order to promote and grow God's Kingdom as His image bearers, we need to show His love to everyone that we meet and impact. We need to be diplomats for God's good news to bring His enemies to the table of salvation.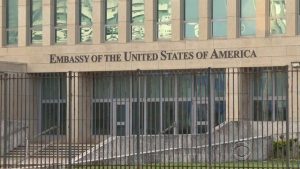 Live wisely among those who are not believers, and make the most of every opportunity. Let your conversation be gracious and attractive so that you will have the right response for everyone.
Instead, you must worship Christ as Lord of your life. And if someone asks about your hope as a believer, always be ready to explain it.  But do this in a gentle and respectful way. Keep your conscience clear. Then if people speak against you, they will be ashamed when they see what a good life you live because you belong to Christ.  Remember, it is better to suffer for doing good, if that is what God wants, than to suffer for doing wrong!
That's a wrap for today's Wisdom Unplugged quote. If you would like free access to my database of over 11,000 inspirational quotes, the link is available on the main page of Wisdom-Trek.com. As you enjoy these nuggets of wisdom, encourage your friends and family to join us and then come along tomorrow for another day of our Wisdom-Trek, Creating a Legacy.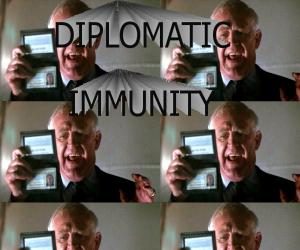 If you would like to listen to any of our past 1159 treks or read the Wisdom Journal, they are available at Wisdom-Trek.com. I encourage you to subscribe to Wisdom-Trek on your favorite podcast player so that each day's trek will be downloaded automatically.
Thank you for allowing me to be your guide, mentor, and most importantly, your friend as I serve you through the Wisdom-Trek podcast and journal.
As we take this trek together, let us always:
Live Abundantly (Fully)
Love Unconditionally
Listen Intentionally
Learn Continuously
Lend to others Generously
Lead with Integrity
Leave a Living Legacy Each Day
I am Guthrie Chamberlain reminding you to Keep Moving Forward, Enjoy Your Journey, and Create a Great Day Everyday! See you tomorrow for Worldview Wednesday!