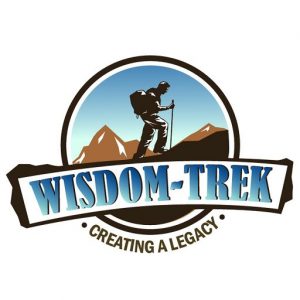 Wisdom-Trek / Creating a Legacy
Welcome to Day 1159 of our Wisdom-Trek, and thank you for joining me.
This is Guthrie Chamberlain, Your Guide to Wisdom
Beauty from Ashes – Meditation Monday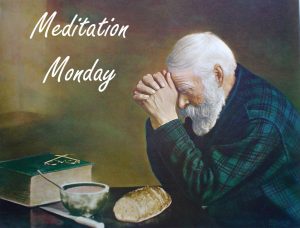 Wisdom – the final frontier to true knowledge. Welcome to Wisdom-Trek where our mission is to create a legacy of wisdom, to seek out discernment and insights, and to boldly grow where few have chosen to grow before.
Hello, my friend, I am Guthrie Chamberlain, your captain on our journey to increase wisdom and create a living legacy. Thank you for joining us today as we explore wisdom on our 2nd millennium of podcasts. This is Day 1159 of our trek, and it is time for Meditation Monday.
Taking time to relax, refocus, and reprioritize our lives is crucial in order to create a living legacy. For you, it may just be time alone for quiet reflection. You may utilize structured meditation practices. In my life, meditation includes reading and reflecting on God's Word and praying. It is a time, to renew my mind, refocus on what is most important, and make sure that I am nurturing my soul, mind, and body. As you come along with me on our trek each Meditation Monday, it is my hope and prayer that you too will experience a time for reflection and renewing of your mind. 
There are times in our lives when it seems that our lives are destroyed as with a raging wildfire through the agony of a death of a spouse or close loved one. Or it may be that your life has crumbled like a building destroyed in an earthquake because of the betrayal of a spouse, and now you have to make it on your own as a single parent. When you are in the dark, it is hard to imagine the light that will ever shine again.
In today's meditation, let us consider…
Beauty from Ashes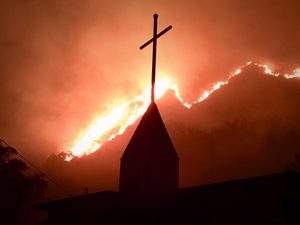 Let me share a story of a time when Dan literally experienced beauty from ashes. On June 26, 2012, a wildfire rolled over the mountains and into the city of Colorado Springs. Spurred on by 65 mph wind gusts and fueled by one of the driest seasons on record, the Waldo Canyon fire crested a ridge and drove into the Mountain Shadows neighborhood. In just a few hours, nearly 350 homes burned to the ground.
Dan, one of 32,000 people evacuated from their homes, watched events unfold on TV in a living room across town. Surrounded by his family and closest friends, he waited to see whether his home survived. It did, but his neighbors were not as fortunate.
When Dan's family was finally able to return home, only a handful of houses still stood on his street. The devastation was shocking. Dan walked his neighborhood, helping those whose homes had been damaged or destroyed. Charred wood and ash coated the area, giving it an ominous black feeling.
But just a few weeks after the tragedy, Dan saw the greenest grass imaginable growing up through the ashes. Vibrant, hopeful new life peeked through the black destruction. Though it may have been just a few blades of grass, it reminded Dan that God brings beauty from ashes.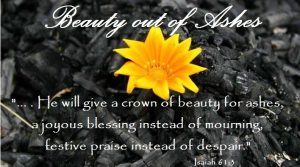 God brings good news to the oppressed as spoke through his prophet Isaiah in Isaiah 61:1-3,
The Spirit of the Sovereign Lord is upon me,
for the Lord has anointed me
to bring good news to the poor.
He has sent me to comfort the brokenhearted
and to proclaim that captives will be released
and prisoners will be freed.
He has sent me to tell those who mourn
that the time of the Lord's favor has come,
and with it, the day of God's anger against their enemies.
To all who mourn in Israel,
he will give a crown of beauty for ashes,
a joyous blessing instead of mourning,
festive praise instead of despair.
In their righteousness, they will be like great oaks
that the Lord has planted for his own glory.
I look out my office windows and see the great oaks towering above everything, realizing they have withstood many storms over the years and yet they continue to lift their branches to God. As with each of us, even in the most difficult times, God can create something beautiful and give us hope. So lift your tired hands towards heaven, focus on your heavenly Father, and don't ever give up. There is always hope with God. We need to hold on to that hope with patient endurance.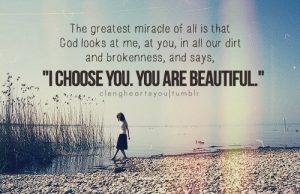 Hebrews 10:35-36 encourages,"So do not throw away this confident trust in the Lord. Remember the great reward it brings you! Patient endurance is what you need now, so that you will continue to do God's will. Then you will receive all that he has promised."
That is a wrap for today's meditation. Next week, we will continue our trek on Meditation Monday as we take time to reflect on what is most important in creating our living legacy. On tomorrow's trek, we will explore another wisdom quote. This 3-minute wisdom supplement will assist you in becoming healthy, wealthy, and wise each day. Thank you for joining me on this trek called life. Encourage your friends and family to join us and then come along tomorrow for another day of our Wisdom-Trek, Creating a Legacy.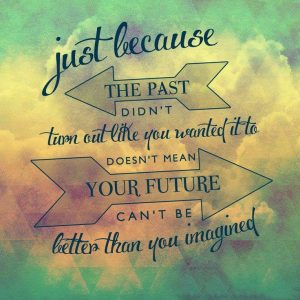 If you would like to listen to any of the past 1158 daily treks or read the daily journal, they are available at Wisdom-Trek.com. I encourage you to subscribe to Wisdom-Trek on your favorite podcast player so each day will be downloaded to you automatically.
Thank you for allowing me to be your guide, mentor, and most importantly, your friend as I serve you through the Wisdom-Trek podcast and journal.
As we take this trek together, let us always:
Live Abundantly (Fully)
Love Unconditionally
Listen Intentionally
Learn Continuously
Lend to others Generously
Lead with Integrity
Leave a Living Legacy Each Day
I am Guthrie Chamberlain reminding you to Keep Moving Forward, Enjoy Your Journey, and Create a Great Day Everyday! See you tomorrow!