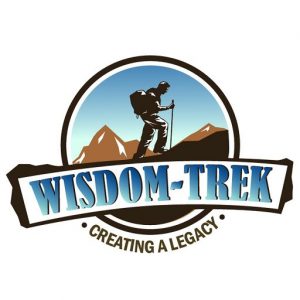 Wisdom-Trek / Creating a Legacy
Welcome to Day 1138 of our Wisdom-Trek, and thank you for joining me.
This is Guthrie Chamberlain, Your Guide to Wisdom
The Wisdom of Fools – Ask Gramps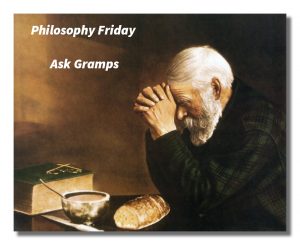 Wisdom – the final frontier to true knowledge. Welcome to Wisdom-Trek where our mission is to create a legacy of wisdom, to seek out discernment and insights, and to boldly grow where few have chosen to grow before.
Hello, my friend, I am Guthrie Chamberlain, your captain on our journey to increase wisdom and create a living legacy. Thank you for joining us today as we explore wisdom on our 2nd millennium of podcasts. This is Day 1138 of our trek, and it is time for our Philosophy Friday series. Each Friday, we ponder some of the basic truths and mysteries of life and how they can impact us in creating our living legacy.
As we continue on this trek called life, sometimes we have questions about life, so our Friday trek is a time when we can "Ask Gramps." Gramps will answer questions that you would like to ask your dad or granddad, but for whatever reason, you are not able to. No matter how old we are, I know that all of us would like the opportunity to ask Dad or Gramps questions about life in many areas.
We may mix it up a bit on our Friday episodes but will strive to keep them down to earth and enjoyable. If you have any questions that you would like to ask Gramps, please email them to guthrie@wisdom-trek.com.
The question for this week is…
"Hey, Gramps, how is it that we can have access to so much information today, but it appears that we are unable to hold onto true wisdom?"
The Wisdom of Fools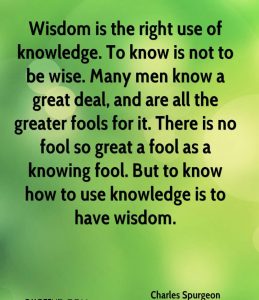 In the divisive and irrational world in which we now live, it appears that rational thinking, common sense, and certainly sage wisdom alludes our everyday lives. So many are caught up in circular thinking where few are able to hold to sound logic and doctrine. Theories and hypothesis are taught as scientific facts, and very few people study to determine, or even question, whether the conclusions are logical or sound.
This is permeating most in society, regardless of political or religious leanings. Reading social media posts and watching most newscasts today reminds me of what is taught in Isaiah 53:6, "All of us, like sheep, have strayed away. We have left God's paths to follow our own. Yet the Lord laid on him the sins of us all." It appears to have impacted most Christ followers, as well as deniers. We need to frame all that we take in through the filter of the Bible, so we can stand firmly on a Biblical worldview.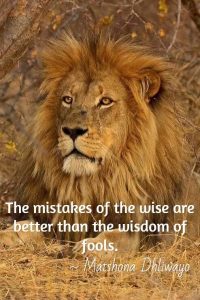 To illustrate how quickly we can lose perspective because we lack ingrained wisdom, let me tell you an old German story that goes like this.
A happy and cheerful man once captured a bird and placed it in a cage. "Give me my freedom, sir!" cried the bird as he shut the door. Startled that the bird was talking to him, the man listened as the bird continued his pleading. "I am no use to you, sir, for I have no beautiful feathers to look at, nor am I able to sing beautiful songs, and I am too small to eat. If, however, you promise to grant me my freedom, I will tell you three wise teachings."
The man agreed, whereupon the little bird told him, "First, do not grieve over things that have already happened. Second, do not wish for that which is unattainable. Third, do not believe in that which cannot be possible."
The man thought about these wise teachings for a few moments and replied, "Indeed, these are wise things you have taught me." As agreed, he opened the door of the cage and set the little bird free. The man sat and pondered the bird's sayings, and the bird flew up to a branch high up in a tree. After a few moments, the man heard the bird laughing. "Why do you laugh?" he called.
"Because I so easily won my freedom," replied the bird. "You humans pride yourselves on being the wisest of the creatures, yet I, a tiny bird, have outwitted you. Within my belly lies a diamond the size of a hen's egg. If you had not let me go, you would be a wealthy man."
Upon hearing this news, our once happy and cheerful man became angry, sad, and depressed. And the more the little bird laughed, the angrier, sadder, and more depressed the man became.
After some time, the man started hurling abuse at the laughing bird as he attempted to recapture it. But to no avail. The little bird was always beyond his reach. Finally, the little bird called out. "Listen to me O human. When you granted me freedom I gave you three teachings, yet you almost instantly forgot them. Let me review them with you. First, you should not grieve over things that have already happened, but still, you are grieving that you gave me my freedom. Second, you should not wish for things that you cannot obtain, and yet you want me, to voluntarily enter a prison. To me, freedom is my whole life. Third, you should not believe that which is impossible, and yet you believe that I am carrying about inside my body a diamond as large as a hen's egg, although I myself am only half the size of a hen's egg."
And with that, the little bird flew away.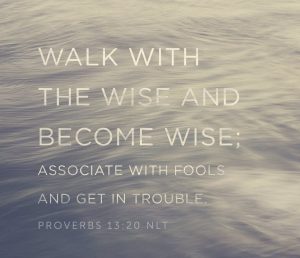 To be truly wise, you must have an understanding heart as we are told in Proverbs 14:33, "Wisdom is enshrined in an understanding heart; wisdom is not found among fools."
Join us again next Friday for another question on our "Ask Gramps" episode. Our next trek is Mediation Monday, when we will help you reflect on what is most important in life. So encourage your friends and family to join us and then come along on Monday for another day of our Wisdom-Trek, Creating a Legacy.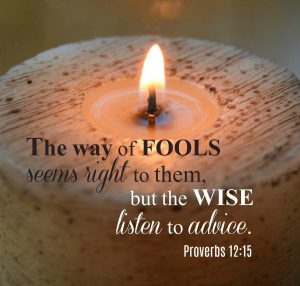 If you would like to listen to any of the past 1137 daily treks or read the associated journals, they are all available at Wisdom-Trek.com. I encourage you to subscribe to Wisdom-Trek on your favorite podcast player so each day will be downloaded to you automatically.
Thank you so much for allowing me to be your guide, mentor, and most of all, your friend as I serve you through the Wisdom-Trek podcast and journal.
As we take this trek together, let us always:
Live Abundantly (Fully)
Love Unconditionally
Listen Intentionally
Learn Continuously
Lend to others Generously
Lead with Integrity
Leave a Living Legacy Each Day
I am Guthrie Chamberlain reminding you to Keep Moving Forward, Enjoy Your Journey, and Create a Great Day Everyday! See you on Monday!