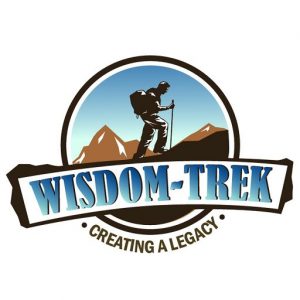 Wisdom-Trek / Creating a Legacy
Welcome to Day 1133 of our Wisdom-Trek, and thank you for joining me.
This is Guthrie Chamberlain, Your Guide to Wisdom
Wounds from a Friend – Ask Gramps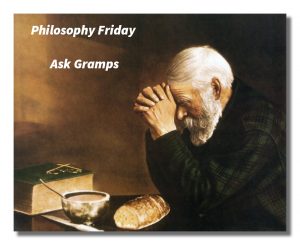 Wisdom – the final frontier to true knowledge. Welcome to Wisdom-Trek where our mission is to create a legacy of wisdom, to seek out discernment and insights, and to boldly grow where few have chosen to grow before.
Hello, my friend, I am Guthrie Chamberlain, your captain on our journey to increase wisdom and create a living legacy. Thank you for joining us today as we explore wisdom on our 2nd millennium of podcasts. This is Day 1133 of our trek, and it is time for our Philosophy Friday series.
Each Friday, we ponder some of the basic truths and mysteries of life and how they can impact us in creating our living legacy. As we continue on this trek called life, sometimes we have questions about life, so our Friday trek is a time when we can "Ask Gramps." Gramps will answer questions that you would like to ask your dad or granddad, but for whatever reason, you are unable to. No matter how old we are, I know that all of us would like the opportunity to ask dad or gramps questions about life in many areas.
We may mix it up a bit on our Friday episodes but will strive to keep them down to earth and enjoyable. If you have any questions that you would like to ask Gramps, please email them to guthrie@wisdom-trek.com.
So the question for this week is…
"Hey, Gramps, how should I handle the situation when a friend does something hurtful to me?"
Wounds from a Friend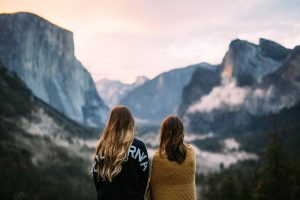 We may be hurt or wounded by those who are close to us, which makes the situation even more difficult to deal with. We first need to determine why a friend would do such a thing as to hurt us. Next, we need to understand that all of us will eventually hurt those whom we love most, even if it is not intentional. Third, we need to take to heart what was said or done to us and see if it is an area of life where we need to be corrected. Many times the wounds from a friend occur because they have our best interest in mind. It is a little different in the following story, but even so, the principles are good ones to follow. 
Peter and Paul, who lived in the Middle-East, were walking through the desert to a nearby destination. At one stage in their journey, they had a serious argument where they were becoming quite vocal on a subject about which they both had strong opinions. Finally, Peter punched Paul square in the face.
To Peter's surprise, Paul immediately stopped arguing and without saying, another word he wrote in the sand, "Today, my best friend Peter punched me in the face, and it really hurt me physically and emotionally."
Without saying much more to each other, they continued on their journey until they found a small oasis village, where they decided to have a wash in a local pond. Paul, who had been punched, got stuck in mud and mire on the bottom of the pond and started drowning. Peter immediately swam over to Paul and pulled him to safety, saving Peter's life. After Peter had recovered from this ordeal and his close brush with death, he wrote on a stone, "Today, my best friend Peter saved my life."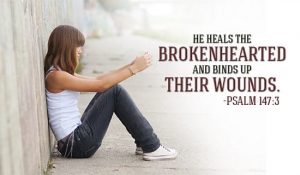 Paul, who had previously punched Peter and also saved his life, asked Peter, "After I hurt you, you wrote in the sand, and now, you write in stone, why the difference?"
Peter replied, "My friend Paul, when someone hurts us, we should write it down in sand where winds of forgiveness can erase it away. But, when someone does something good for us, we must engrave it in stone where no wind can ever erase it." 
Moral of the story: Don't value the things you have in your life. Value the relationships you have in your life.
 Today's Bible verse is Proverbs 27:6, "Wounds from a sincere friend are better than many kisses from an enemy."
Join us again next Friday for another question on our "Ask Gramps" episode. Our next trek is Mediation Monday, where we will help you reflect on what is most important in life. So encourage your friends and family to join us and then come along on Monday for another day of our Wisdom-Trek, Creating a Legacy.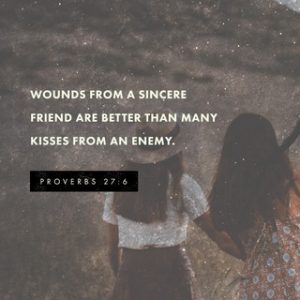 If you would like to listen to any of the past 1132 daily treks or read the associated journals, they are all available at Wisdom-Trek.com.  I encourage you to subscribe to Wisdom-Trek on your favorite podcast player so each day will be downloaded to you automatically.
Thank you so much for allowing me to be your guide, mentor, and most of all your friend as I serve you through the Wisdom-Trek podcast and journal.
As we take this trek together, let us always:
Live Abundantly (Fully)
Love Unconditionally
Listen Intentionally
Learn Continuously
Lend to others Generously
Lead with Integrity
Leave a Living Legacy Each Day
I am Guthrie Chamberlain reminding you to Keep Moving Forward, Enjoy Your Journey, and Create a Great Day Everyday! See you on Monday!