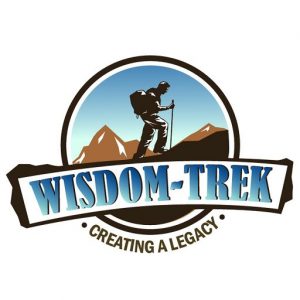 Wisdom-Trek / Creating a Legacy
Welcome to Day 1118 of our Wisdom-Trek, and thank you for joining me.
This is Guthrie Chamberlain, Your Guide to Wisdom
Life Is Like the Morning Fog – Ask Gramps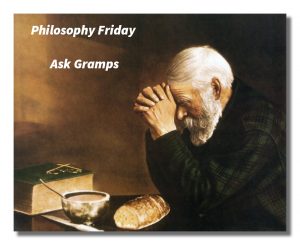 Wisdom – the final frontier to true knowledge. Welcome to Wisdom-Trek where our mission is to create a legacy of wisdom, to seek out discernment and insights, and to boldly grow where few have chosen to grow before.
Hello, my friend, I am Guthrie Chamberlain, your captain on our journey to increase wisdom and create a living legacy. Thank you for joining us today as we explore wisdom on our 2nd millennium of podcasts. This is Day 1118 of our trek, and it is time for our Philosophy Friday series. Each Friday we ponder some of the basic truths and mysteries of life, and how they can impact us in creating our living legacy.
As we continue on this trek called life, sometimes we have questions about life, so our Friday trek is a time when we can "Ask Gramps." Gramps will answer questions that you would like to ask your dad or granddad, but for whatever reason, this is not possible. No matter how old we are, I know that all of us would like the opportunity to ask Dad or Gramps questions about life in many areas.
We may mix it up a bit on our Friday episodes, but we will strive to keep them down to earth and enjoyable. If you have any questions that you would like to ask Gramps, please email them to guthrie@wisdom-trek.com.
So the question for this week is…
"Hey, Gramps, as a Christ follower, how should we handle it when a loved one or friend has died?"
Life Is Like the Morning Fog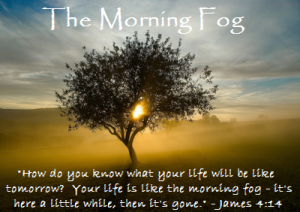 Regardless of the age of one passing, whether child, teenager, or adult, it always seems too soon to say goodbye. When God permits one of his children to die, it is because their purpose in God's kingdom has been fulfilled. None of us know when that day will be. Within the past week, I have had two dear friends who attend our church die – one from cancer, which was somewhat expected, but the other one was from a very unexpected and massive heart attack.
Regardless if there is time to prepare or not, we all need to be prepared, as we are told in the book of James 4:13-15, "Look here, you who say, 'Today or tomorrow we are going to a certain town and will stay there a year. We will do business there and make a profit.' How do you know what your life will be like tomorrow? Your life is like the morning fog—it's here a little while, then it's gone. What you ought to say is, 'If the Lord wants us to, we will live and do this or that.'"
While our salvation is not based on our works, since we are to be an imager of God in the building of His earthly kingdom, we should always be serving others and impacting the lives of others for His glory. Both of these dear friends who died this week showed us an example of how to serve God by serving others. Both were humble, and ready to help anyone who needed it. You might ask, if they were serving others, why did God permit them to die? As humans, with our finite minds, we cannot fully comprehend or understand why, but we do know that it is God's purpose because it is He who gives life, and it is He who takes us home when our earthly purpose is completed.
What we do to impact others is what we carry on to eternity. We have the capability of impacting many generations to come, by our service here on earth. We are told in James 2:14-18, "What good is it, dear brothers and sisters, if you say you have faith but don't show it by your actions? Can that kind of faith save anyone? Suppose you see a brother or sister who has no food or clothing,  and you say, 'Good-bye and have a good day; stay warm and eat well,' but then you don't give that person any food or clothing. What good does that do?
 So you see, faith by itself isn't enough. Unless it produces good deeds, it is dead and useless.
 Now someone may argue, 'Some people have faith; others have good deeds.' But I say, 'How can you show me your faith if you don't have good deeds? I will show you my faith by my good deeds.'"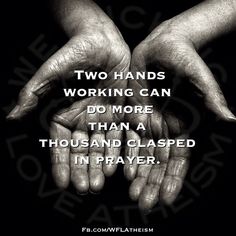 We grieve when those we love leave us who remain. Just like my own mom who died 20 years ago at the age of 68, for those of us who are left behind, my two friends who died this week were in their early 70's, and we ache because we feel they died too soon. We think of the additional good they could have had accomplished and how much more they could have done to impact those around them. God had different plans. We can't comprehend it from our earthly perspective, but we have to realize that both of my friends' work for God's Kingdom is completed. They fulfilled all that God intended for them to accomplish. The clay pot that were their earthly bodies here on earth has now been transformed into a glorious heavenly body. The book of I Corinthians 15:54-58 tells us,"Then, when our dying bodies have been transformed into bodies that will never die, this Scripture will be fulfilled:
'Death is swallowed up in victory.
O death, where is your victory?
O death, where is your sting?'
For sin is the sting that results in death, and the law gives sin its power. But thank God! He gives us victory over sin and death through our Lord Jesus Christ.
So, my dear brothers and sisters, be strong and immovable. Always work enthusiastically for the Lord, for you know that nothing you do for the Lord is ever useless."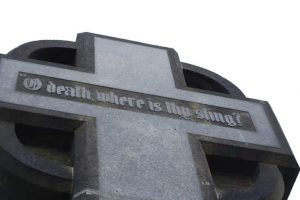 Yes, for those who are left behind, death of loved ones and friends stings us very hard, and we are hurting because of that sting. From our perspective, their deaths may not seem a victory to us, but for both of my friends and my mom from 20 years ago would not agree with us now. Their earthly bodies have been transformed into a heavenly body that will never die. They no longer experience sorrow. They are no longer sick and in pain. So let us follow those who have gone on before us in this life on earth and live our faith in God through our good works impacting the lives of others for good. As our final passage tells us and as their lives demonstrated to us,  "So, my dear brothers and sisters, be strong and immovable. Always work enthusiastically for the Lord, for you know that nothing you do for the Lord is ever useless."
Live life to the fullest, and leave a living legacy each day—a legacy that will impact generations to come.
Join us again next Friday for another question on our "Ask Gramps" episode. Our next trek is Mediation Monday when we will help you reflect on what is most important in life. So encourage your friends and family to join us and then come along on Monday for another day of our Wisdom-Trek, Creating a Legacy.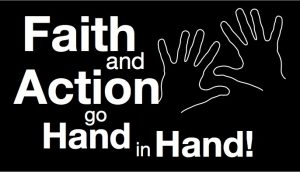 If you would like to listen to any of the past 1117 daily treks or read the associated journals, they are all available at Wisdom-Trek.com. I encourage you to subscribe to Wisdom-Trek on your favorite podcast player so each day will be downloaded to you automatically.
Thank you for allowing me to be your guide, mentor, and most importantly, your friend as I serve you through the Wisdom-Trek podcast and journal.
As we take this trek together, let us always:
Live Abundantly (Fully)
Love Unconditionally
Listen Intentionally
Learn Continuously
Lend to others Generously
Lead with Integrity
Leave a Living Legacy Each Day
I am Guthrie Chamberlain reminding you to Keep Moving Forward, Enjoy Your Journey, and Create a Great Day Everyday! See you on Monday!