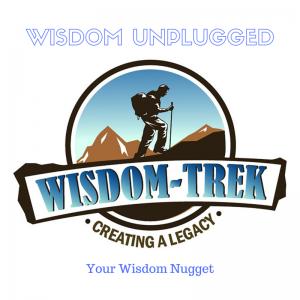 Wisdom-Trek / Creating a Legacy
Welcome to Day 1117 of our Wisdom-Trek, and thank you for joining me.
This is Guthrie Chamberlain, Your Guide to Wisdom
An Early Morning Date – Humor Unplugged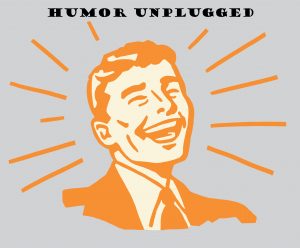 Wisdom – the final frontier to true knowledge. Welcome to Wisdom-Trek where our mission is to create a legacy of wisdom, to seek out discernment and insights, and to boldly grow where few have chosen to grow before.
Hello, my friend, I am Guthrie Chamberlain, your captain on our journey to increase wisdom and create a living legacy.  Thank you for joining us today as we explore wisdom on our 2nd millennium of podcasts. This is Day 1117 of our trek, and it is time for a 3-minute mini-trek called Humor Unplugged.  Our Thursday podcast will provide a short and clean funny story to help you lighten up and live a rich and satisfying life – something to cheer you and provide a bit a levity in your life.
We are told in  Proverbs 15:30, "A cheerful look brings joy to the heart; good news makes for good health." We are also encouraged in Proverbs 17:22,  "A cheerful heart is good medicine, but a broken spirit saps a person's strength." Consider this your vitamin supplement of cheer for today.  So let's jump right in with today's funny which is titled:
An Early Morning Date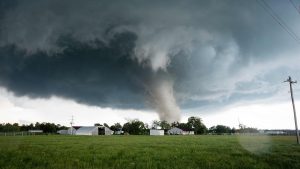 A category five tornado hit a Kansas farmhouse just before dawn one morning. Farmer John and his wife Margaret were both in a deep sleep. They were elderly, hard of hearing, and had not heard the tornado alarms that were blaring shortly before it hit. The tornado was so violent that it tore off the roof and picked up the bed on which farmer John and his wife Margaret were sleeping. By some miracle, the twister set them down unharmed in the next county over, some 20 miles away.
Once they came to their senses and were fully awake, Margaret started sobbing uncontrollably. Trying to be a comfort to her, farmer John said, "Don't be scared, Margaret, We're not hurt, and it appears that it was not our time to meet our maker."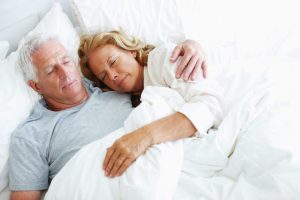 Margaret continued to cry. Between her sobs, John finally understood what she was saying. "I'm not scared," Margaret said, as a smile broke out on her face. She then gave John a big hug and continued, "I'm just so happy…this is the first time in 14 years we've been out together."
Well, I hope that brought a smile to your face today. If it did, pass that smile on to someone who really needs it. Our Thursday Thought is "During this spring time of year, the chance of severe weather is more significant than ever, and I do not want to minimize that fact. That being said, even in the most horrific and darkest of times, there is humor and much to be grateful for. Let us focus on the beauty in the midst of the ashes of life."
To all who mourn in Israel, he will give a crown of beauty for ashes, a joyous blessing instead of mourning, festive praise instead of despair. In their righteousness, they will be like great oaks that the Lord has planted for his own glory.
As you enjoy these nuggets of humor, please encourage your friends and family to join us, and then come along tomorrow for another day of Wisdom-Trek, Creating a Legacy.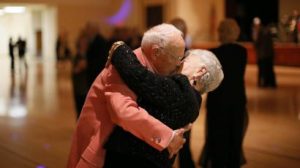 If you would like to listen to any of our past 1116 treks or read the Wisdom Journal, they are all available at Wisdom-Trek.com. I encourage you to subscribe to Wisdom-Trek on your favorite podcast player so each day will be downloaded to you automatically.
Thank you for allowing me to be your guide, mentor, and most importantly, your friend as I serve you through the Wisdom-Trek podcast and journal.
As we take this trek together, let us always:
Live Abundantly (Fully)
Love Unconditionally
Listen Intentionally
Learn Continuously
Lend to others Generously
Lead with Integrity
Leave a Living Legacy Each Day
I am Guthrie Chamberlain reminding you to Keep Moving Forward, Enjoy Your Journey, and Create a Great Day Everyday! See you tomorrow for Philosophy Friday!