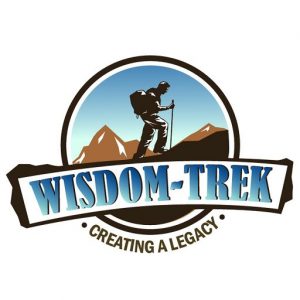 Wisdom-Trek / Creating a Legacy
Welcome to Day 1103 of our Wisdom-Trek, and thank you for joining me.
This is Guthrie Chamberlain, Your Guide to Wisdom
A Pound of Butter – Ask Gramps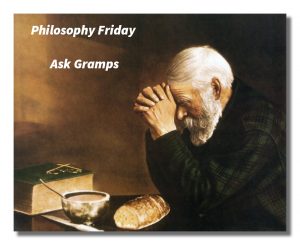 Wisdom – the final frontier to true knowledge. Welcome to Wisdom-Trek where our mission is to create a legacy of wisdom, to seek out discernment and insights, and to boldly grow where few have chosen to grow before.
Hello, my friend, I am Guthrie Chamberlain, your captain on our journey to increase wisdom and create a living legacy. Thank you for joining us today as we explore wisdom on our 2nd millennium of podcasts. This is Day 1103 of our trek, and it is time for our Philosophy Friday series. Each Friday we will ponder some of the basic truths and mysteries of life and how they can impact us in creating our living legacy.
As we continue on this trek called life, sometimes we have questions about life, so our Friday trek is a time when we can "Ask Gramps." Gramps will answer questions that you would like to ask your dad or granddad, but for whatever reason, this is not possible. No matter how old we are, I know that all of us would like the opportunity to ask Dad or Gramps questions about life in many areas.
We may mix it up a bit on our Friday episodes but will strive to keep them down to earth and enjoyable. If you have any questions that you would like to ask Gramps, please email them to guthrie@wisdom-trek.com.
The question for this week is…
"Hey, Gramps, why is it so important to be honest in everything that we do?"
A Pound of Butter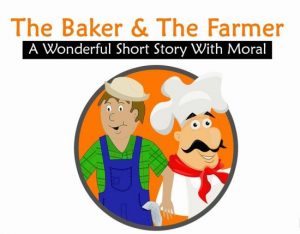 As I am creating this podcast, we are out of town watching our grandson, so time has been limited. So to answer this question today, I will read a short story that will provide a practical example of why it is so important to be honest at all times. The story is called A Pound of Butter.
Sam was a dairy farmer who made butter from the cream. Every week Sam would sell a pound of butter to John the Baker. On the flip side of this John, the baker, would sell Sam, the farmer, a one pound loaf of bread each week. One day John the baker decided to weigh the butter to see if he was getting the right amount, which he wasn't. John became very angry about this, so he took Sam to court.
The judge asked Sam the farmer if he was using any measure to weigh out the butter properly. Sam replied, "Your Honor, I am primitive. I don't have a proper measure, but I do have a scale."
The judge asked, "Then how do you weigh the butter?"
Sam replied, "Your Honor, long before the John the baker started buying butter from me, I have been buying a pound loaf of bread from him. Every week when the baker brings the bread, I take it in the back room and put it on the scale and give him the same weight in butter. I always figured it was a pound, so I never thought any more about it. I guess if anyone is to be blamed, it is John, the baker."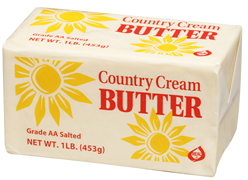 Moral of the story: In life, you get what you give. Don't try and cheat others.
"If you are faithful in little things, you will be faithful in large ones. But if you are dishonest in little things, you won't be honest with greater responsibilities.
Join us again next Friday for another question on our "Ask Gramps" episode. Our next trek is Mediation Monday where we will help you reflect on what is most important in life. So encourage your friends and family to join us and then come along on Monday for another day of our Wisdom-Trek, Creating a Legacy.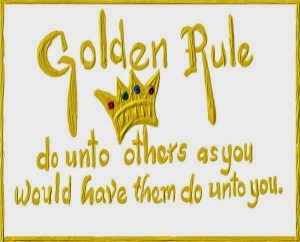 If you would like to listen to any of the past 1102 daily treks or read the associated journals, they are all available at Wisdom-Trek.com. I encourage you to subscribe to Wisdom-Trek on your favorite podcast player so each day will be downloaded to you automatically.
Thank you so much for allowing me to be your guide, mentor, and most of all your friend as I serve you through the Wisdom-Trek podcast and journal.
As we take this trek together, let us always:
Live Abundantly (Fully)
Love Unconditionally
Listen Intentionally
Learn Continuously
Lend to others Generously
Lead with Integrity
Leave a Living Legacy Each Day
I am Guthrie Chamberlain reminding you to Keep Moving Forward, Enjoy Your Journey, and Create a Great Day Everyday! See you on Monday!