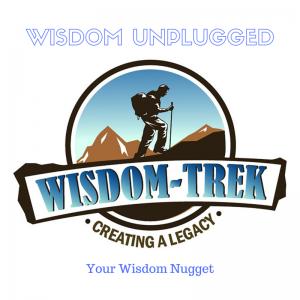 Wisdom-Trek / Creating a Legacy
Welcome to Day 1085 of our Wisdom-Trek, and thank you for joining me.
This is Guthrie Chamberlain, Your Guide to Wisdom
Enthusiasm Powers Success – 

Wisdom Unplugged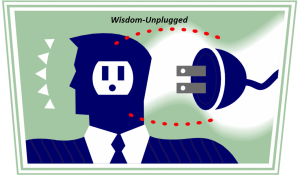 Wisdom – the final frontier to true knowledge. Welcome to Wisdom-Trek where our mission is to create a legacy of wisdom, to seek out discernment and insights, and to boldly grow where few have chosen to grow before.
Hello, my friend, I am Guthrie Chamberlain, your captain on our journey to increase wisdom and create a living legacy. Thank you for joining us today as we explore wisdom on our 2nd millennium of podcasts. This is Day 1085 of our trek, and it is time for our 3-minute mini trek called Wisdom Unplugged. This short nugget of wisdom includes an inspirational quote with a little bit of additional content for today's trek. Consider this your vitamin supplement of wisdom for today. So let's jump right in with today's nugget.
Today's quote is from Ralph Waldo Emerson, and it is, "Enthusiasm is one of the most powerful engines of success. When you do a thing, do it with your might. Put your whole soul into it. Stamp it with your own personality. Be active, be energetic, be enthusiastic and faithful, and you will accomplish your object. Nothing great was ever achieved without enthusiasm."
Enthusiasm Powers Success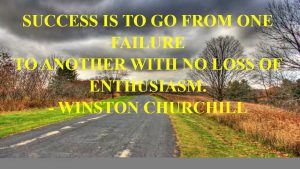 Being passionate and enthusiastic about your dreams and plans is a requirement in order for those dreams to come true and those plans to be fulfilled. No success will ever be achieved without enthusiasm. On the flip side of this coin, though, enthusiasm must be coupled with perseverance and action. Enthusiasm may be the fuel for success, but action is the engine and perseverance is the momentum that will keep you moving towards your desired success. Enthusiasm without action is a storm with no rain. There may be a lot of noise, but nothing good will come from it without the nourishing rains to feed the seeds of success. Be enthusiastic, but then take action, and persevere to ensure success.
This reminds me of what Jesus's half-brother James tells us about faith in James 2:14-20, "What good is it, dear brothers and sisters, if you say you have faith but don't show it by your actions? Can that kind of faith save anyone? Suppose you see a brother or sister who has no food or clothing, and you say, "Good-bye and have a good day; stay warm and eat well"—but then you don't give that person any food or clothing. What good does that do?  So you see, faith by itself isn't enough. Unless it produces good deeds, it is dead and useless. Now someone may argue, 'Some people have faith; others have good deeds.' But I say, 'How can you show me your faith if you don't have good deeds? I will show you my faith by my good deeds.' You say you have faith, for you believe that there is one God. Good for you! Even the demons believe this, and they tremble in terror. How foolish! Can't you see that faith without good deeds is useless?"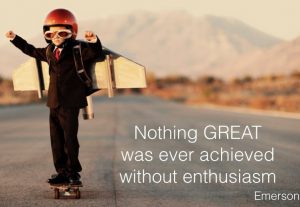 That's a wrap for today's Wisdom Unplugged quote. If you would like free access to my database of over 11,000 inspirational quotes, the link is available on the main page of Wisdom-Trek.com. As you enjoy these nuggets of wisdom, encourage your friends and family to join us and then come along tomorrow for another day of our Wisdom-Trek, Creating a Legacy.

If you would like to listen to any of our past 1084 treks or read the Wisdom Journal, they are available at Wisdom-Trek.com. I encourage you to subscribe to Wisdom-Trek on your favorite podcast player so that each day's trek will be downloaded automatically.
Thank you for allowing me to be your guide, mentor, and most importantly your friend as I serve you through the Wisdom-Trek podcast and journal each day.
As we take this trek together, let us always:
Live Abundantly (Fully)
Love Unconditionally
Listen Intentionally
Learn Continuously
Lend to others Generously
Lead with Integrity
Leave a Living Legacy Each Day
I am Guthrie Chamberlain reminding you to Keep Moving Forward, Enjoy Your Journey, and Create a Great Day Everyday! See you tomorrow for Wisdom Wednesday!