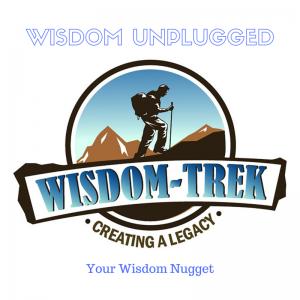 Wisdom-Trek / Creating a Legacy
Welcome to Day 1062 of our Wisdom-Trek, and thank you for joining me.
This is Guthrie Chamberlain, Your Guide to Wisdom
Gifts for Mom – Humor Unplugged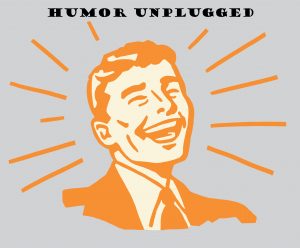 Wisdom – the final frontier to true knowledge. Welcome to Wisdom-Trek where our mission is to create a legacy of wisdom, to seek out discernment and insights, and to boldly grow where few have chosen to grow before.
Hello, my friend, I am Guthrie Chamberlain, your captain on our journey to increase wisdom and create a living legacy. Thank you for joining us today as we explore wisdom on our 2nd millennium of podcasts. This is Day 1062 of our trek, and it is time for a 3-minute mini-trek called Humor Unplugged. Our Thursday podcast will provide a short and clean funny story to help you lighten up and live a rich and satisfying life – something to cheer you and provide a bit a levity in your life.
We are told in  Proverbs 15:30, "A cheerful look brings joy to the heart; good news makes for good health." We are also encouraged in Proverbs 17:22, "A cheerful heart is good medicine, but a broken spirit saps a person's strength." Consider this your vitamin supplement of cheer for today. So let's jump right in with today's funny which is titled…
Gifts for Mom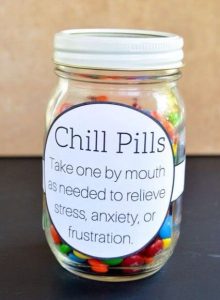 Three brothers, Milton, Gerald, and Donald all left home after college, went out on their own, and prospered. After many years of hard work, they got back together to celebrate their individual successes. At this reunion, they discussed the recent gifts they were able to give their elderly mother for the most recent Christmas.
Milton bragged, "As you all know, I built a big house for our mother."
Not to be outdone, Gerald bragged, "That was nice, but I believe my gift was much more practical. I sent her a Mercedes with a driver."
Donald smiled and said, "I've got you both beat. You remember how mom enjoyed reading the Bible? And you know she can't see very well. So I sent her a remarkable parrot that recites the entire Bible. It took elders in the church 12 years to teach him. He's one of a kind. Mama just has to name the chapter and verse, and the parrot recites it."
Soon thereafter, mom sent out her letters of thanks:
"Milton," she wrote to her eldest son, "The house you built is so huge. I live in only one room, but I have to clean the whole house."
"Gerald," she wrote to her middle son, "I am too old to travel. I stay most of the time at home, so I rarely use the Mercedes. And the driver is so rude!"
"Dearest Donald," she wrote to her third and youngest son, "You have the good sense to know what your mother likes. The chicken you sent was delicious."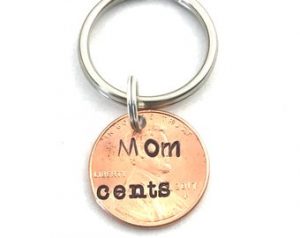 I hope that brought a smile to your face today. If it did, pass that smile onto someone else who needs it. For our Thursday thought, remember, "Sometimes it really is the thought, not the gift that counts."
Today's verse is  1 Peter 4:10, "God has given each of you a gift from his great variety of spiritual gifts. Use them well to serve one another."
As you enjoy these nuggets of humor, please encourage your friends and family to join us and then come along tomorrow for another day of our Wisdom-Trek, Creating a Legacy.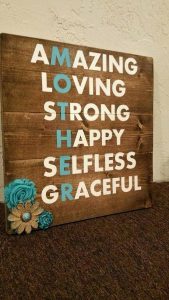 If you would like to listen to any of our past 1061 treks or read the Wisdom Journal, they are all available at Wisdom-Trek.com. I encourage you to subscribe to Wisdom-Trek on your favorite podcast player so each day will be downloaded to you automatically.
Thank you so much for allowing me to be your guide, mentor and most of all your friend as I serve you through the Wisdom-Trek podcast and journal.
As we take this trek together, let us always:
Live Abundantly (Fully)
Love Unconditionally
Listen Intentionally
Learn Continuously
Lend to others Generously
Lead with Integrity
Leave a Living Legacy Each Day
I am Guthrie Chamberlain reminding you to Keep Moving Forward, Enjoy Your Journey, and Create a Great Day Everyday! See you tomorrow for Philosophy Friday!