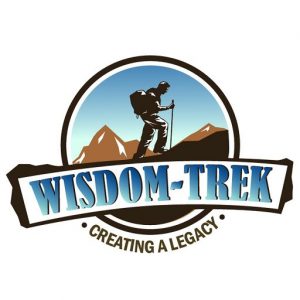 Wisdom-Trek / Creating a Legacy
Welcome to Day 1056 of our Wisdom-Trek, and thank you for joining me.
I am Guthrie Chamberlain, Your Guide to Wisdom
What Is Jesus Waiting For? – Wisdom Wednesday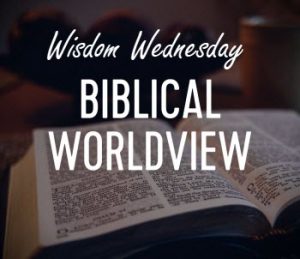 Wisdom – the final frontier to true knowledge. Welcome to Wisdom-Trek where our mission is to create a legacy of wisdom, to seek out discernment and insights, and to boldly grow where few have chosen to grow before.
Hello, my friend, I am Guthrie Chamberlain, your captain on our journey to increase wisdom and create a living legacy. Thank you for joining us today as we explore wisdom on our 2nd millennium of podcasts. This is Day 1056 of our trek, and it is Wisdom Wednesday.
Creating a Biblical worldview is important to have a proper perspective on today's current events. To establish a Biblical worldview, you must also have a proper understanding of God's Word. Especially in our western cultures, we do not fully understand the Scriptures from the mindset and culture of the authors. In order to help us all have a better understanding of some of the more obscure passages in God's Word, we are investing Wisdom Wednesday reviewing a series of essays from one of today's most prominent Hebrew Scholars Dr. Micheal S. Heiser. He has compiled these essays into a book titled I Dare You Not to Bore Me with the Bible.
Since Jesus Christ ascended to heaven after His resurrection believers have been looking hopefully for His 2nd coming to rule and reign. In today's essay, we will explore passages that cover…
What Is Jesus Waiting For?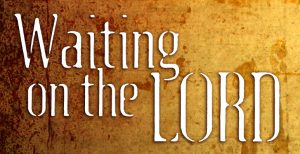 Dr. Heiser shares this story…I recall the traumatic experience of seeing the movie A Thief in the Night as a teenager. The film was about how Jesus could return at any moment—like a thief in the night, a description borrowed from l Thessalonians 5:2 that says, "For you know quite well that the day of the Lord's return will come unexpectedly, like a thief in the night."
The message of this movie was: If we weren't believers, we could be left behind by the Lord. The movie didn't lead to my decision to put my faith in Christ, but it did accomplish one desired effect—it scared me. But the question in our essay today: Is the idea of the imminent return of Jesus biblical?
Jesus warned His followers to be ready for His return; even He did not know the precise day or hour it would happen (Matt [24:36]). Therefore, He would return unexpectedly (Matthew [24:50]). Other passages written after Jesus resurrection suggest that His return could be very soon in that we should be eagerly waiting as we look forward with hope to that wonderful day (1 Corinthians 1:7: Titus [2:13]). The Lord is coming soon, or his coming is near (Philippians 4:5 and James 5:8-9).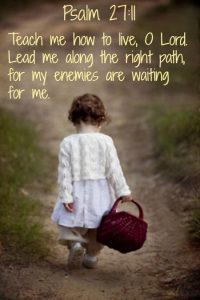 Two thousand years have passed since these blunt statements were made, leading many to believe that they have been misunderstood. Additional obstacles to the idea of an "imminent" return emerge from other Scripture passages. The New Testament suggests that certain signs or events would precede the return of Jesus. For example, the temple had to be destroyed (Matthew 24:2), and there would be celestial signs indicating His return (Matt [24:30]: Luke [21:11]).
In three of His parables, Jesus suggested that His return would not be immediate but after a delay (Luke [19:11]-27 & Matthew 25:5, 19)—at least until the death of an aged Peter (John [21:18]). Paul believed, apparently on the basis of Matthew [24:14], that the gospel had to reach all the Gentile nations before the salvation plan of God was fulfilled and Jesus would return (Romans [11:12], 25).
Even I Thessalonians 5, the chapter in which the "thief in the night" phrase is found, suggests that believers will have some sort of inkling about the time of His return. Note how Paul uses nouns and pronouns to distinguish believers as able to discern something unbelievers will not. Let me read I Thessalonians 5:1-6, "Now concerning how and when all this will happen, dear brothers and sisters, we don't really need to write you. For you know quite well that the day of the Lord's return will come unexpectedly, like a thief in the night. When people are saying, 'Everything is peaceful and secure,' then disaster will fall on them as suddenly as a pregnant woman's labor pains begin. And there will be no escape. But you aren't in the dark about these things, dear brothers and sisters, and you won't be surprised when the day of the Lord comes like a thief.  For you are all children of the light and of the day; we don't belong to darkness and night. So be on your guard, not asleep like the others. Stay alert and be clearheaded."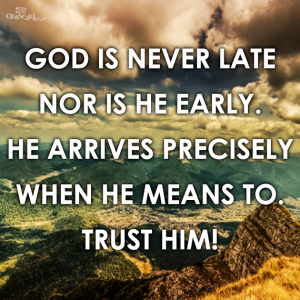 If believers have some sense of when the Lord will return, the idea that Jesus' return could be at any moment may be incorrect. To solve this problem, many Christians argue or rationalize that l Thessalonians 5 refers to the return of Jesus at Armageddon, but that there will be an earlier return (a rapture) that will happen before any sign or hint. Perhaps the best advice is that instead of describing Jesus' return as imminent, we might want to think of it as impending. Either perspective can agree on that thought.
The facts are, we have much more work to do building God's kingdom on earth, so instead of debating when Christ will return, let's be about the Father's work, and always be ready for Christ's return by living Godly lives.
That will conclude our essay for this week. Next Wisdom Wednesday we will continue in the New Testament as we look at Dr. Heiser's next essay titled "God's Right Hand Woman." I believe you will find this another interesting topic to consider as we build our Biblical worldview.
Tomorrow we will continue with our 3-minute humor nugget that will provide you with a bit of cheer and help you to lighten up and live a rich and satisfying life. So encourage your friends and family to join us and then come along with us tomorrow for another day of our Wisdom-Trek, Creating a Legacy.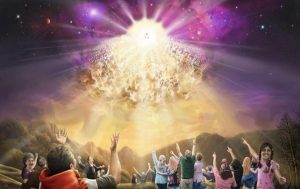 If you would like to listen to any of our past 1055 treks or read the Wisdom Journal, they are available at Wisdom-Trek.com. I encourage you to subscribe to Wisdom-Trek on your favorite podcast player so that each day's trek will be downloaded automatically.
Thank you for allowing me to be your guide, mentor, and most importantly, your friend as I serve you through the Wisdom-Trek podcast and journal.
As we take this trek together, let us always:
Live Abundantly (Fully)
Love Unconditionally
Listen Intentionally
Learn Continuously
Lend to others Generously
Lead with Integrity
Leave a Living Legacy Each Day
I am Guthrie Chamberlain reminding you to Keep Moving Forward, Enjoy Your Journey, and Create a Great Day Everyday! See you tomorrow!