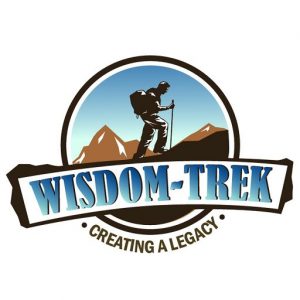 Wisdom-Trek / Creating a Legacy
Welcome to Day 1034 of our Wisdom-Trek, and thank you for joining me.
This is Guthrie Chamberlain, Your Guide to Wisdom
Fate vs. Free Will – Meditation Monday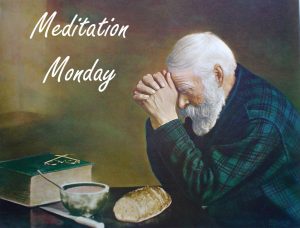 Wisdom – the final frontier to true knowledge. Welcome to Wisdom-Trek where our mission is to create a legacy of wisdom, to seek out discernment and insights, and to boldly grow where few have chosen to grow before.
Hello, my friend, I am Guthrie Chamberlain, your captain on our journey to increase wisdom and create a living legacy. Thank you for joining us today as we explore wisdom on our 2nd millennium of podcasts. This is Day 1034 of our trek, and it is time for Meditation Monday.
Taking time to relax, refocus, and reprioritize our lives is crucial in order to create a living legacy. For you, it may just be time alone for quiet reflection. You may utilize structured meditation practices. In my life meditation includes reading and reflecting on God's Word and praying. It is a time, to renew my mind, refocus on what is most important, and make sure that I am nurturing my soul, mind, and body. As you come along with me on our trek each Meditation Monday, it is my hope and prayer that you too will experience a time for reflection and renewing of your mind.
As we have just begun a new year, what do we need to do in order to make it a good and godly year? In our Meditation Monday today I want us to reflect on…
Fate vs. Free Will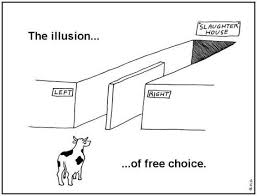 In Paul's letter to his protégé Timothy in 2 Timothy 1:6 he instructs him to, "This is why I remind you to fan into flames the spiritual gift God gave you when I laid my hands on you."
Timothy was divinely given spiritual gifts to assist in building God's kingdom, but it was up to him to do something with those gifts. Paul encourages him to turn up the heat and do something with the gifts he was provided.
A good explanation for the difference between fate and free will is: "Fate is the hand you were dealt; free will is what you do with that hand."
We cannot choose to whom, when, or where we are born, that is determined only by God. While we are not responsible for, nor did we have any choice in what gifts and abilities we were born with, we are completely responsible for what we do about discovering and developing these gifts and talents and for how we use them. We are responsible for maximizing our God-given resources.
Furthermore, regardless of our background, which I acknowledge has a profound effect on us, with God's help and the support of encouraging friends, we can refuse to allow our predetermined past to determine our future, and we can overcome much of our past, develop our talents, learn new skills or upgrade the skills that we already have, become the people God wants us to be, and do what we believe He wants us to do with our lives. We are without excuse as we are encouraged in Ephesians 2:10, "For we are God's masterpiece. He has created us anew in Christ Jesus, so we can do the good things he planned for us long ago."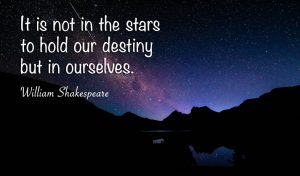 God planned our lives long ago. It all boils down to our choice on what we do with those plans. Either by conscious choice or by default, we all choose what we want to become and do what we choose to do. As another person has said, "Everyone is self-made, even if the successful are the only ones who will admit it."
That is a wrap for today's meditation.  Next week we will continue our trek on Meditation Monday as we take time to reflect on what is most important in creating our living legacy. On tomorrow's trek, we will explore another wisdom quote. This 3-minute wisdom supplement will assist you in becoming healthy, wealthy, and wise each day. Thank you for joining me on this trek called life. Encourage your friends and family to join us and then come along tomorrow for another day of our Wisdom-Trek, Creating a Legacy.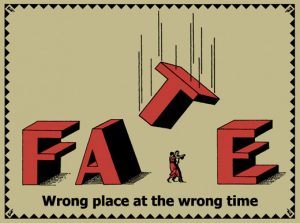 If you would like to listen to any of the past 1033 daily treks or read the daily journal, they are available at Wisdom-Trek.com. I encourage you to subscribe to Wisdom-Trek on your favorite podcast player so each day will be downloaded to you automatically.
Thank you for allowing me to be your guide, mentor, and most importantly, your friend as I serve you through the Wisdom-Trek podcast and journal.
As we take this trek together, let us always:
Live Abundantly (Fully)
Love Unconditionally
Listen Intentionally
Learn Continuously
Lend to others Generously
Lead with Integrity
Leave a Living Legacy Each Day
I am Guthrie Chamberlain reminding you to Keep Moving Forward, Enjoy Your Journey, and Create a Great Day Everyday! See you tomorrow!