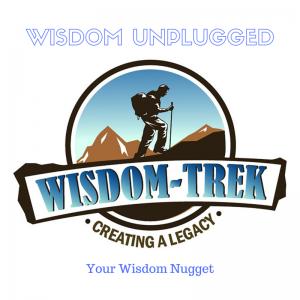 Wisdom-Trek / Creating a Legacy
Welcome to Day 862 of our Wisdom-Trek, and thank you for joining me.
This is Guthrie Chamberlain, Your Guide to Wisdom
The Coffee or the Cup – Wisdom Unplugged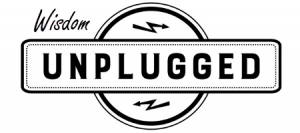 Thank you for joining us for our five days per week wisdom and legacy building podcast. This is Day 862 of our trek, and it is time for a 3-minute mini-trek called Wisdom Unplugged.
We are going to switch our Thursday podcast to a clean anecdotal or funny short story to help you lighten up towards the end of each week. It'll be something to cheer you and provide a bit a levity in your life.
We are told in  Proverbs 15:30, "A cheerful look brings joy to the heart; good news makes for good health." We are also encouraged in Proverbs 17:22, "A cheerful heart is good medicine, but a broken spirit saps a person's strength." Consider this your vitamin supplement of cheer for today. So let's jump right in with today's story which was sourced with permission on mikeysfunnies.com.
Today's short story is…
The Coffee or the Cup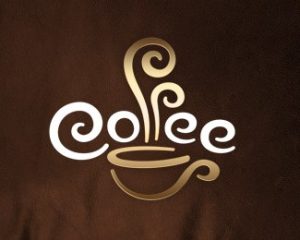 A group of alumni, highly established in their careers, got together to visit their old university professor. The conversation soon turned into complaints about stress in work and life.
Offering his guests coffee, the professor went to the kitchen and returned with a large pot of coffee and an assortment of cups – porcelain, plastic, glass, crystal, some plain-looking, some expensive, and some exquisite – he told them to help themselves to the coffee.
After all the students had a cup of coffee in hand, the professor said: "If you noticed, all the nice-looking, expensive cups were taken up, leaving behind the plain and cheap ones. While it is but normal for you to want only the best for yourselves, that is the source of your problems and stress.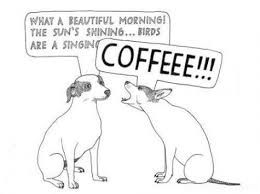 "Be assured that the cup itself adds no quality to the coffee. In most cases, it's just more expensive and in some cases even hides what we drink. What all of you really wanted was a good coffee, not the cup, but you consciously went for the best cups…and then began eyeing each other's cups."
"Now consider this: Life is the coffee, and the jobs, money, and position in society are the cups. They are just tools to hold and contain life, and the type of cup we have does not define nor change the quality of life we live. Sometimes, by concentrating only on the cup, we fail to enjoy the coffee God has provided us."
God brews the coffee, not the cups…Enjoy your coffee.
As we conclude our story, let me leave you with a Thursday Thought, "Some of your best memories will come from some of your most foolish decisions." Make it a day full of cheer.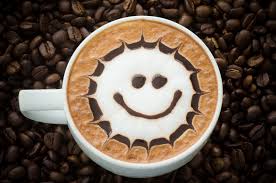 That's a wrap for today's Wisdom Unplugged. If you enjoy these short stories, let me know, so I can continue to bring a bit of cheer to your week.
Just as you enjoy these nuggets of wisdom, please encourage your friends and family to join us and then come along tomorrow for another day of our Wisdom-Trek, Creating a Legacy.
If you would like to listen to any of our past 861 treks or read the Wisdom Journal, they are available at Wisdom-Trek.com. I encourage you to subscribe to Wisdom-Trek on Apple Podcast or Google Play so each day will be downloaded to you automatically.
Thank you for allowing me to be your guide, mentor, and most of all your friend as I serve you through the Wisdom-Trek podcast and journal.
As we take this trek together, let us always:
Live Abundantly (Fully)
Love Unconditionally
Listen Intentionally
Learn Continuously
Lend to others Generously
Lead with Integrity
Leave a Living Legacy Each Day
I am Guthrie Chamberlain reminding you to Keep Moving Forward, Enjoy Your Journey, and Create a Great Day Everyday! See you tomorrow for Philosophy Friday!