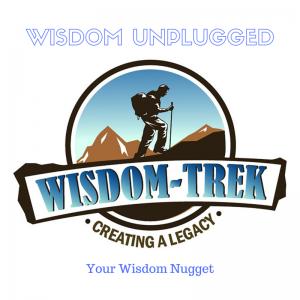 Wisdom-Trek / Creating a Legacy
Welcome to Day 852 of our Wisdom-Trek, and thank you for joining me.
This is Guthrie Chamberlain, Your Guide to Wisdom
Evil Farmers – Wisdom Unplugged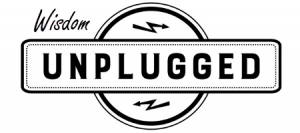 Thank you for joining us for our five days per week wisdom and legacy building podcast. This is Day 852 of our trek, and it is time for a 3-minute mini-trek called Wisdom Unplugged. Due to a heavy travel schedule for the next two weeks, I will be diverting from our regular daily topics, and instead, I will be reading through the Parables of Jesus.
Jesus's parables are seemingly simple and memorable stories, often with imagery, that all convey messages. Scholars have commented that although these parables seem simple, the messages they convey are deep and central to the teachings of Jesus. Christian authors view them not as mere similitudes, which serve the purpose of illustration, but as internal analogies in which nature becomes a witness for the spiritual world.
Many of Jesus's parables refer to simple everyday things, such as a woman baking bread. A man knocking on his neighbor's door at night. Or the aftermath of a roadside mugging. Yet they deal with major religious themes, such as the growth of the Kingdom of God, the importance of prayer, and the meaning of love.
In Western civilization, these parables formed the prototype for the term parable, and in the modern age, even among those who know little of the Bible, the parables of Jesus remain some of the best-known stories in the world.
We are broadcasting from our studio at The Big House in Marietta, Ohio. Our parables for today are taken from Matthew [21:33]-46 and are about…
Evil Farmers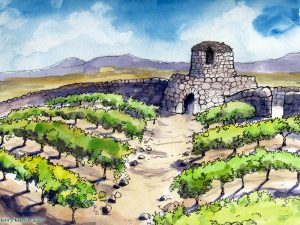 Now listen to another story. A certain landowner planted a vineyard, built a wall around it, dug a pit for pressing out the grape juice, and built a lookout tower. Then he leased the vineyard to tenant farmers and moved to another country. At the time of the grape harvest, he sent his servants to collect his share of the crop. But the farmers grabbed his servants, beat one, killed one, and stoned another. So the landowner sent a larger group of his servants to collect for him, but the results were the same. 
Finally, the owner sent his son, thinking, "Surely they will respect my son."
But when the tenant farmers saw his son coming, they said to one another, "Here comes the heir to this estate. Come on, let's kill him and get the estate for ourselves!" So they grabbed him, dragged him out of the vineyard, and murdered him. 
"When the owner of the vineyard returns," Jesus asked, "What do you think he will do to those farmers?" 
The religious leaders replied, "He will put the wicked men to a horrible death and lease the vineyard to others who will give him his share of the crop after each harvest." 
Then Jesus asked them, "Didn't you ever read this in the Scriptures?
'The stone that the builders rejected
has now become the cornerstone.
This is the Lord's doing,
and it is wonderful to see.' 
I tell you, the Kingdom of God will be taken away from you and given to a nation that will produce the proper fruit. Anyone who stumbles over that stone will be broken to pieces, and it will crush anyone it falls on."
When the leading priests and Pharisees heard this parable, they realized he was telling the story against them—they were the wicked farmers. They wanted to arrest him, but they were afraid of the crowds, who considered Jesus to be a prophet.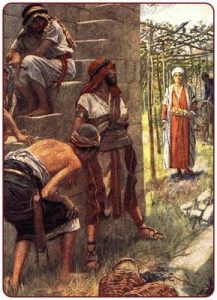 On tomorrow's trek, we will continue with the parables of Jesus. Thank you for joining me on this trek called life. Encourage your friends and family to join us and then come along tomorrow for another day of our Wisdom-Trek, Creating a Legacy.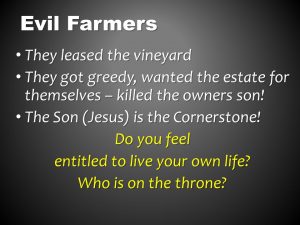 If you would like to listen to any of our past 851 treks or read the Wisdom Journal, they are available at Wisdom-Trek.com. I encourage you to subscribe to Wisdom-Trek on Apple Podcast or Google Play so each day will be downloaded to you automatically.
Thank you for allowing me to be your guide, mentor, and most of all your friend as I serve you through the Wisdom-Trek podcast and journal.
As we take this trek together, let us always:
Live Abundantly (Fully)
Love Unconditionally
Listen Intentionally
Learn Continuously
Lend to others Generously
Lead with Integrity
Leave a Living Legacy Each Day
I am Guthrie Chamberlain reminding you to Keep Moving Forward, Enjoy Your Journey, and Create a Great Day Everyday! See you tomorrow for Philosophy Friday!