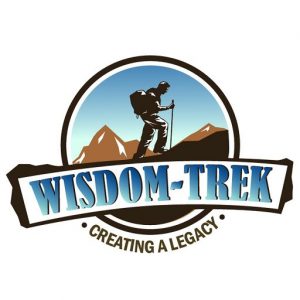 Wisdom-Trek / Creating a Legacy
Welcome to Day 843 of our Wisdom-Trek, and thank you for joining me.
This is Guthrie Chamberlain, Your Guide to Wisdom
Controlling Your Money – Ask Gramps

Thank you for joining us for our five days per week wisdom and legacy building podcast. This is Day 843 of our trek, and it is time for our Philosophy Friday series. Each Friday we will ponder some of the basic truths and mysteries of life and how they can impact us in creating our living legacy. As we continue on this trek called life, sometimes we have questions about life, so our Friday trek is a time where we can Ask Gramps.
Gramps will answer questions that you would like to ask your dad or granddad, but for whatever reason are unable to. No matter how old we are, I know that all of us would like the opportunity to ask dad or gramps questions about life in many areas. We will address areas such as finances, relationships, health/fitness, business/work, home repairs/renovations, seasons of life, spiritual/Biblical questions, and any others areas that come our way.
As your fellow sojourner and mentor on this trek that we call life, it is Gramps's goal to provide you with practical wisdom and advice about any area of life. It is crucial that I receive a constant flow of questions, so please submit your questions to guthrie@wisdom-trek.com. And Gramps will answer your questions on our Friday podcast.
We are broadcasting from our studio at The Big House in Marietta, Ohio. Money is something that affects us every single day of our lives. It's used to pay for our shelter. It's used to purchase food for our families. It's used to purchase heat in the winter. It's used to purchase necessary medical care. The list could go on and on.
So our question for today is…
"Hey Gramps, I have a very difficult time controlling my spending. Even when we receive more money than expected, or needed, it seems to be gone so quickly. What can I do to help control the money I have so I can get ahead in life."
Controlling Your Money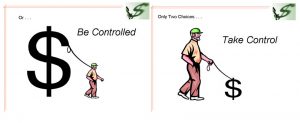 This is a topic that is near and dear to me because I see so many of my friends, family members, and associates struggle to get control of how they use their money. Financial controls seem relatively easy for me, but I realize that I am the exception. Since money is so important to our daily lives, you'd think we'd devote more time trying to keep it. However, it seems like most people regularly devote more time trying to find new ways to spend it. It is akin to an addiction for most people.
First, as with so many aspects of life, you need to change your thinking. All the money and other resources we possess is not really ours. It has been given to us by God, and during the few years we have on earth, we are only managers or stewards of God's resources. We are held accountable for how wisely we manage the money and other resources that we have. You came into this world naked with nothing, and so it is when you leave this world. At best, we are stewards of what we are blessed with. Once you have this mindshift firmly engrained in your mind, then you start looking at those resources differently.
Due to this interesting paradox, I find it necessary to occasionally sit back and reflect on my financial life. To do this, I ask myself a few questions regarding my current financial health. Each question is very short and is designed to get me thinking about the bigger picture of keeping and investing the money I have been given to manage. I encourage you to ask yourself these same questions in order to keep a proper mindset of the resources that you are responsible for managing.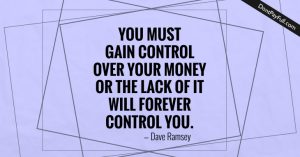 · "Is the Money Being Invested in the Things That Truly Matter to Me?"
Are there items in your budget that could be removed or reduced to help better utilize your income? Does your use of money reflect your values? Do you even attempt to budget your money?
· "What Was The Last Item I Regretted Purchasing?"
Why did you regret purchasing it? What was your mood when you purchased it? Can you implement strategies to avoid making the same mistake again?
· "What's Holding Me Back From Taking Action?"
Why do you fear financial freedom? What's standing in your way? How can you eliminate that obstacle?
· "How Would My Budget Look Without Debt Payments?"
Is a large portion of your income going towards interest payments? What would you do with all of that extra cash flow? Would you save and invest that money to prepare for later in life and to assist furthering God's Kingdom? Would you give it to those less fortunate? How would conversations about money in your house change?
· "Am I Listening to the Right People?"
Are you surrounding yourself with good financial influences? Is the advice you're receiving best for your situation? Does your spouse want nothing to do with the financial issues at hand? Are you taking advice from others who are struggling or from those who are successful in managing their God-given resources?
· "How Can I Improve My Financial Literacy?"
When you're faced with an issue related to your finances, are you researching solutions or are you just giving up? Are you utilizing your local library and the internet to read everything you possibly can about personal finance?
· "What's My True Hourly Wage?"
After commuting costs, time getting around for work and clothing expenses, how much are you really making per hour? How can you reduce those extra costs? Can you do away with miscellaneous purchases for meals out or even coffee?
· "What Can I Do to Increase My Income?"
How long has it been since you asked for a raise a work? Can you take on a part-time job? Do you want to change careers? Do you have a small business idea and the capital to make it happen?
· "If I Died Today, Would My Family Be Okay?"
Would your family be able to sustain their current standard of living? If not, how can you ensure that they are able to?
· "Am I Setting a Good Example For My Children?"
Are you teaching your children good financial values? Do you want your children to have the same issues that you're currently having? How can you help them avoid your mistakes? If you don't have children, think about your future children or other young people that you influence.
· "Where Do I Want to Be One Year From Now Financially?"
What steps can you take today to get started on that goal? What's holding you back?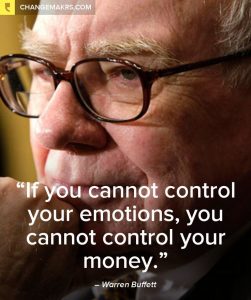 Hopefully, these questions sparked some critical thinking regarding your finances.
Are these the only questions you should be asking? Absolutely not. Your questions might be completely different, but just as important to ask yourself.
When you change your thinking about who owns your resources, it helps you to be more careful on the use of those resources. We are each responsible for handling the resources God has given to each of us, whether that is little or much. I encourage you to read Matthew [25:14]-30 about the wise and foolish managers of their master's resources.
Here are verses 19-21, "After a long time their master returned from his trip and called them to give an account of how they had used his money. The servant to whom he had entrusted the five bags of silver came forward with five more and said, 'Master, you gave me five bags of silver to invest, and I have earned five more.'" "The master was full of praise. 'Well done, my good and faithful servant. You have been faithful in handling this small amount, so now I will give you many more responsibilities. Let's celebrate together!"
When you have the mindset of this servant, you will have learned to manage your resources effectively.
Next week we will have a different question to Ask Gramps. Gramps will answer any questions you may have about life and will provide you with practical wisdom about any area of life. Please submit questions that you have to guthrie@wisdom-trek.com, and Gramps will answer them on our Friday podcast with wisdom and philosophy that Gramps has gained over the years of experience and study.
I know you will find these insights interesting, practical, and profitable in living a rich and satisfying life. Our next trek is Mediation Monday where we will help you reflect on what is most important in life. So encourage your friends and family to join us and then come along on Monday for another day of our Wisdom-Trek, Creating a Legacy.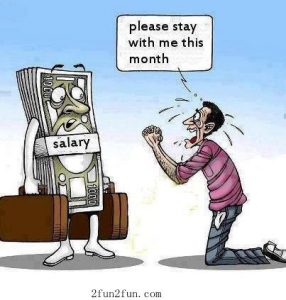 If you would like to listen to any of the past 842 daily treks or read the associated journals, they are all available at Wisdom-Trek.com. I encourage you to subscribe to Apple Podcast or Google Play so that each day's trek will be downloaded automatically.
Thank you for allowing me to be your guide, mentor, and most of all your friend as I serve you through the Wisdom-Trek podcast and journal.
As we take this trek together, let us always:
Live Abundantly (Fully)
Love Unconditionally
Listen Intentionally
Learn Continuously
Lend to others Generously
Lead with Integrity
Leave a Living Legacy Each Day
I am Guthrie Chamberlain reminding you to Keep Moving Forward, Enjoy Your Journey, and Create a Great Day Everyday! See you on Monday!