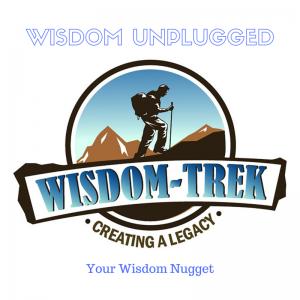 Wisdom-Trek / Creating a Legacy
Welcome to Day 832 of our Wisdom-Trek, and thank you for joining me.
This is Guthrie Chamberlain, Your Guide to Wisdom
Integrity Is Not Conditional – Wisdom Unplugged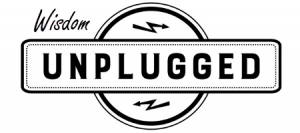 Thank you for joining us for our five days per week wisdom and legacy building podcast. This is Day 832 of our trek, and it is time for our 3-minute mini-trek called Wisdom Unplugged. This short nugget of wisdom includes an inspirational quote with a little bit of additional content for today's trek. Consider this your vitamin supplement of wisdom for today. So let's jump right in with today's nugget.
Today's quote is from John D. MacDonald, and it is, "Integrity is not a conditional word. It doesn't blow in the wind or change with the weather. It is your inner image of yourself, and if you look in there and see a man who won't cheat, then you know he never will."
Integrity Is Not Conditional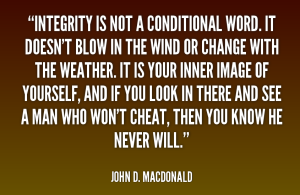 Integrity, like the truth, does not change based on political correctness, or the latest philosophy about right and wrong. Your integrity is a mirror reflecting who you really are. You may attempt to put a mask on to change how others may perceive you, but in the end, the mask will fall away. And you will be seen for who you truly are.
A person of integrity is honest, truthful, full of honor, reliable, and upright. A person of integrity does not change his values to fit in or be accepted. He stands for what is right and truthful, no matter the cost to him personally.
We cannot open ourselves up to situational ethics or situational integrity. It is never right to do wrong in order to have the opportunity to do right in the future. Right is right even if no one is doing it, and wrong is still wrong even if everyone else is doing it.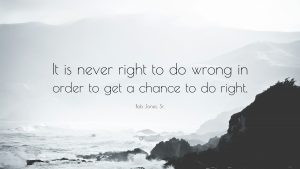 Our integrity impacts our standing before God as we are told in Psalm 15:1-3.
Who may worship in your sanctuary, Lord?
Who may enter your presence on your holy hill?
Those who lead blameless lives and do what is right,
speaking the truth from sincere hearts.
Those who refuse to gossip
or harm their neighbors
or speak evil of their friends.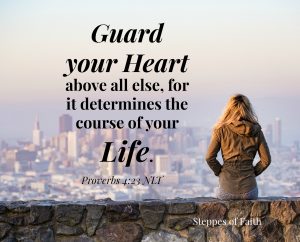 That's a wrap for today's Wisdom Unplugged. If you enjoy these quotes, I have created and published a searchable database of over 10,000 quotes that I have collected for many years. If you would like free access to my database of inspirational quotes, the link is available on the main page of Wisdom-Trek.com.
As you enjoy these nuggets of wisdom, please encourage your friends and family to join us and then come along tomorrow for another day of our Wisdom-Trek, Creating a Legacy.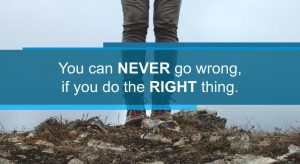 If you would like to listen to any of our past 831 treks or read the Wisdom Journal, they are available at Wisdom-Trek.com. I encourage you to subscribe to Wisdom-Trek on Apple Podcast or Google Play so each day will be downloaded to you automatically.
Thank you for allowing me to be your guide, mentor and most of all your friend as I serve you through the Wisdom-Trek podcast and journal.
As we take this trek together, let us always:
Live Abundantly (Fully)
Love Unconditionally
Listen Intentionally
Learn Continuously
Lend to others Generously
Lead with Integrity
Leave a Living Legacy Each Day
I am Guthrie Chamberlain reminding you to Keep Moving Forward, Enjoy Your Journey, and Create a Great Day Everyday! See you tomorrow for Philosophy Friday!