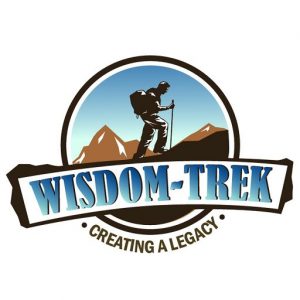 Wisdom-Trek / Creating a Legacy
Welcome to Day 828 of our Wisdom-Trek, and thank you for joining me.
This is Guthrie Chamberlain, Your Guide to Wisdom
You Are What You Eat – Ask Gramps

Thank you for joining us for our five days per week wisdom and legacy building podcast. This is Day 828 of our trek, and it is time for our Philosophy Friday series. Each Friday we will ponder some of the basic truths and mysteries of life and how they can impact us in creating our living legacy.
As we continue on this trek called life, sometimes we have questions about life, so our Friday trek is a time where we can Ask Gramps. Gramps will answer questions that you would like to ask your dad or granddad, but for whatever reason, you are not able to.
No matter how old we are, I know that all of us would like the opportunity to ask Dad or Gramps questions about life in many areas. We will address areas such as finances, relationships, health/fitness, business/work, home repairs/renovations, seasons of life, spiritual/Biblical questions, and any others areas that come our way. As your fellow sojourner and mentor on this trek that we call life, it is Gramps goal to provide you with practical wisdom and advice about any area of life. It is crucial that I receive a constant flow of questions, so please submit your questions to guthrie@wisdom-trek.com, and Gramps will answer your questions on our Friday podcast.
We are broadcasting from our studio at The Big House in Marietta, Ohio. Nearly everyone is concerned about their health, and most of us will say we want to maintain a healthy lifestyle. There is a huge difference, though, between being passively involved in your health journey and being committed to good health. It reminds me of a breakfast of eggs and bacon. The chicken is passively involved in the breakfast, the pig is committed to making it happen. Maintaining a truly healthy lifestyle takes commitment.
So our question for today is…
"Hey Gramps, I would like to start living a healthy lifestyle, including losing some weight. There are so many diets and supplements on the market today that it is really confusing. Can you give me some advice on how I can live a healthy lifestyle including losing the weight that I need to?"
You Are What You Eat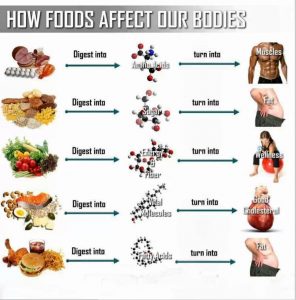 This topic is a plateful for sure…pun intended. There have been thousands of books written about healthy lifestyles and diets. Much of that information could be useful, but we also find that much of it is contradictory. While I am not a doctor and have never played one on TV, but I will be 62 this August and have been able to maintain a healthy lifestyle and my current weight for many years. I have never followed a structured diet, nor participated in a structured exercise or wellness program. For some people, this may be needed to maintain the discipline to stick with it, but ultimately it must be an internal desire for change.
By learning a few simple principles and sticking to them, I feel that anyone who is committed to living a healthy lifestyle can be successful. I do realize that genetics and environment can play a role in being successful, but unless you are committed, then there will be no transformation. It is no easier for me to maintain my weight and lifestyle than it is for anyone else, but I do have a commitment and burning desire to do so.
So here are some basic principles that will lead to a healthy lifestyle which includes: strengthening your body, losing weight, and refreshing your mind and soul.
First, is to get some exercise each day. You may never enjoy this, but it is imperative if you are committed to a healthy lifestyle. At a minimum, walk as briskly as you can for 30 minutes. This could be inside your home, on a treadmill, or outside if at all possible. If you can't walk for 30 minutes at once, build up to it by three 10 minutes walks during the day. Walking all at one time is preferred to get your heart rate up, but anything is better than nothing. If you can't get outside, walk around the room or even in place while watching TV. The time will go much quicker that way. During the day, stand whenever possible instead of sitting.
Although I never feel like getting up early to exercise, I am committed, so I do. I will usually invest about an hour on the treadmill or HIIT trainer, which is a combination elliptical/stair stepper, which usually results in about 17,000 steps. I also listen to devotional materials and podcasts as I exercise to help take my mind off the exercise and expand my mind at the same time. I use a standing desk during the day to help keep me alert while strengthening my core.
Second, is to get adequate sleep. All research points to the fact that we need between 7 and 8 hours of sleep to restore our body, mind, and soul. We cannot neglect this, or the other efforts to a healthy lifestyle will be slowed down. If you think your life is too busy to get adequate sleep, then you need focus on what is most important and drop the other items. The world will not end if you get a couple of hours more sleep a night. If you neglect this, your world may end prematurely.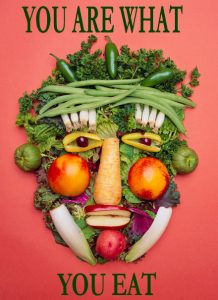 The third is, you are what you eat. Eating properly is not as difficult as it may appear, and certainly no more expensive than eating poorly.
The first principle about eating is to eat less. Especially in the US and most western cultures, we just eat too much. Gradually reduce that amount that you eat. Next, eat out less. It is much more expensive, and most restaurant foods are overly processed with limited nutritional value. When eating at home, limit your sugar and carbohydrate intake. This includes all types of sugar, breads, potatoes, pasta, and anything else that is made from flour. You must minimize overly processed foods. If your meals come from a box, then it is probably overly processed. Starches like what I listed above turn immediately to sugar once they are broken down in your stomach. Whole grain products are better because they do not break down as quickly but still, limit their consumption.
Are you committed? As you start limiting starches, you will find that over time your desire for them is reduced. Replace starches with whole fresh foods or fresh frozen foods. Our grocery stores are filled with these foods. Learn to prepare wholesome meals that are also high in protein. For breakfast, this can be eggs and breakfast meat with limited bread. For lunch a low sugar protein bar, nuts, seeds, or a protein based smoothie. For dinner, switch between various types of meat, such as salmon, chicken, and beef with a good portion of stir-fried vegetables. Season these to taste, but limit using sauces or other fillers. Be sensible; be committed.
Too many people are not committed to a healthy lifestyle, but we must be different as we are told in Romans 12:2,"Don't copy the behavior and customs of this world, but let God transform you into a new person by changing the way you think. Then you will learn to know God's will for you, which is good and pleasing and perfect."
I realize that we have only briefly covered this issue, so if you have further questions or need additional information, email Gramps at guthrie@wisdom-trek.com. You don't have to be overly rigid, but you must be committed to transformation to a healthy lifestyle. It does take discipline, but if you desire it enough, then you will find that it is worth it. In making the change, may you "Live Long and Prosper."
Next week we will have a different question to Ask Gramps. Gramps will answer any questions you may have about life and will provide you with practical wisdom about any area of life. Please submit questions that you have to guthrie@wisdom-trek.com, and Gramps will answer them on our Friday podcast with wisdom and philosophy that Gramps has gained over the years of experience and study.
I know you will find these insights interesting, practical, and profitable in living a rich and satisfying life. Our next trek is Mediation Monday where we will help you reflect on what is most important in life. So encourage your friends and family to join us and then come along on Monday for another day of our Wisdom-Trek, Creating a Legacy.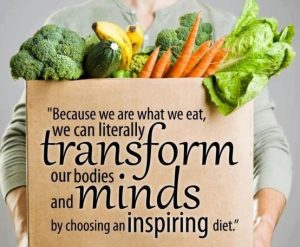 If you would like to listen to any of the past 827 daily treks or read the associated journals, they are all available at Wisdom-Trek.com. You can also subscribe to Apple Podcast or Google Play so that each day's trek will be downloaded automatically.
Thank you for allowing me to be your guide, mentor and most of all your friend as I serve you through the Wisdom-Trek podcast and journal.
As we take this trek together, let us always:
Live Abundantly (Fully)
Love Unconditionally
Listen Intentionally
Learn Continuously
Lend to others Generously
Lead with Integrity
Leave a Living Legacy Each Day
I am Guthrie Chamberlain reminding you to Keep Moving Forward, Enjoy Your Journey, and Create a Great Day Everyday! See you on Monday!