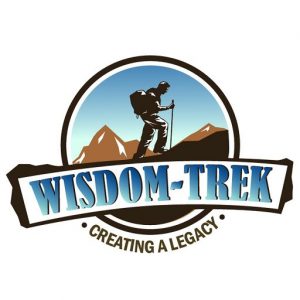 Wisdom-Trek / Creating a Legacy
Welcome to Day 821 of our Wisdom-Trek, and thank you for joining me.
I am Guthrie Chamberlain, Your Guide to Wisdom
Even the Bible Needed Upgraded – Wisdom Wednesday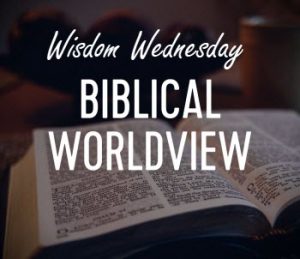 Thank you for joining us for our five days per week wisdom and legacy building podcast. Today is Day 821 of our trek, and it is Wisdom Wednesday. The past several weeks on Wednesday we have been focusing on interpreting current events through a Biblical worldview. To establish a Biblical Worldview, it is important that you also have a proper understanding of God's Word.
Especially in our western cultures, we do not fully understand the Scriptures from the mindset and culture of the authors. In order to help us all have a better understanding of God's word, I would like to invest the next several weeks reviewing a series of essays from one of today's most prominent Hebrew Scholars Dr. Micheal S. Heiser that he has compiled into a book titled "I Dare You Not to Bore Me with the Bible."
We are broadcasting from our studio at The Big House in Marietta, Ohio. I have been closely involved in the computer industry since 1980, which is 38 years now. When I first became involved, the personal computer had just started being released to the public, and they were too expensive for most people.  One thing we could count on from the very earliest days of the industry is that there would be frequent upgrades needed to keep up with the most current computers.
The smartphones of today, which is literally a handheld computer, is thousands of times more powerful than when I was first involved with them. All technology devices are frequently upgraded along with their documentation. Another piece of documentation that was upgraded, which few of us are aware of, is the topic of our essay today which is…
Even the Bible Needed Upgrading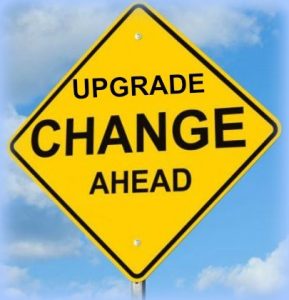 Wait a minute. The Bible needed an upgrade?
Those sound like fighting words to anyone with a high view of Scripture. An upgrade implies that something needed updating, but the Bible is timeless! That's true, but in this case, I would have to excuse myself from the ring. I wouldn't want to tangle with those responsible for the improvements – the Biblical writers and, well, the Spirit of God.
Believe it or not, there is evidence that the Bible was updated. That may sound strange, but if you read closely, it's undeniable. Take Genesis [14:14] as an illustration.
When Abram heard that his nephew Lot had been captured, he mobilized the 318 trained men who had been born into his household. Then he pursued Kedorlaomer's army until he caught up with them at Dan.
Did you notice the problem? This is the time of Abram, a time before Moses and Joshua—before there was a promised land divided among the tribes of Israel. There wasn't even an Israel yet. So what's up with reference to the land that belonged to the tribe of Dan?
If we plotted out the battle Abram described in this verse on a map, with place names appropriate for Abram's day, we'd see that the writer really meant that the enemy was pursued all the way to a place called Laish, not Dan.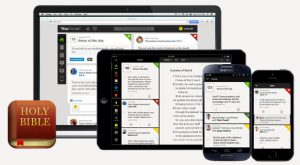 Many Bible critics would call this an error, but it isn't. Much later, in the days of Israel's judges, Laish was renamed as Dan as we are told in Judges 18:29, "They renamed the town Dan after their ancestor, Israel's son, but it had originally been called Laish."
Evidently, an unnamed editor updated the text of Genesis [14:14] after the name change took place. The editor likely did this to make sure readers of his own day would understand the geography. What most casual Bible students are not aware of is that much of the Torah, which is the first five books of the Bible was finally recorded during the Babylonian exile, which was based on written narrative handed down from Moses.
In other instances, an editor repurposed something already written in the Bible to make it preach to their community. Psalm 51 is well known as a record of David's repentance after his sin with Bathsheba and murder of Uriah. The Psalm 51:18-19, though, ends by asking God to, "Look with favor on Zion and help her; rebuild the walls of Jerusalem.  Then you will be pleased with sacrifices offered in the right spirit—with burnt offerings and whole burnt offerings. Then bulls will again be sacrificed on your altar."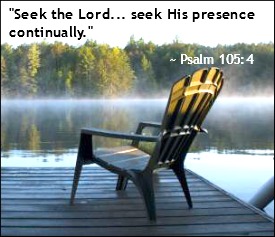 The walls of Jerusalem were not in need of repair until after God's people were exiled, centuries after David lived. The editorial addition is a masterful literary stroke. Just as King David repented centuries before, an editor sought to move the exiles to national repentance. It was just the kind of example they needed.
Though it seems strange, the updating of Psalm 51:18-19 and Genesis 14:14 gives us an insight into the process of inspiration. We can rest in the fact of 2 Timothy 3:16,  "All Scripture is inspired by God and is useful to teach us what is true and to make us realize what is wrong in our lives. It corrects us when we are wrong and teaches us to do what is right."
Next Wisdom Wednesday we will look at Dr. Heiser's next essay titled, Spellchecking the Bible. I believe you will find this another interesting topic to consider as we build our Biblical worldview.
Tomorrow we will continue with our 3-minute wisdom nugget that will provide you with a bit of wisdom that, if followed will allow you to grow healthier, wealthier, and wiser each day. So encourage your friends and family to join us and then come along with us tomorrow for another day of our Wisdom-Trek, Creating a Legacy.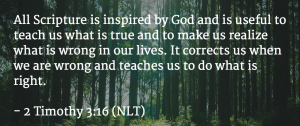 That will finish our trek for today. If you would like to listen to any of our past 820 treks or read the Wisdom Journal, they are available at Wisdom-Trek.com. You can also subscribe to iTunes or Google Play so that each day's trek will be downloaded automatically.
Thank you so much for allowing me to be your guide, mentor, and most of all your friend as I serve you through the Wisdom-Trek podcast and journal.
As we take this trek together, let us always:
Live Abundantly (Fully)
Love Unconditionally
Listen Intentionally
Learn Continuously
Lend to others Generously
Lead with Integrity
Leave a Living Legacy Each Day
I am Guthrie Chamberlain reminding you to Keep Moving Forward, Enjoy Your Journey, and Create a Great Day Everyday! See you tomorrow!