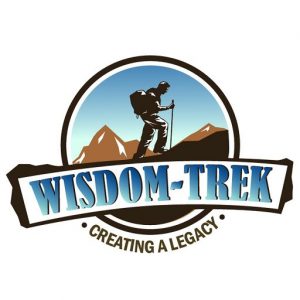 Wisdom-Trek / Creating a Legacy
Welcome to Day 818 of our Wisdom-Trek, and thank you for joining me.
This is Guthrie Chamberlain, Your Guide to Wisdom
Age of the Universe – Ask Gramps

Thank you for joining us for our five days per week wisdom and legacy building podcast. This is Day 818 of our trek, and it is time for our Philosophy Friday series. Each Friday we will ponder some of the basic truths and mysteries of life and how they can impact us in creating our living legacy.
As we continue on this trek called life, sometimes we have questions about life, so our Friday trek is a time where we can "Ask Gramps." Gramps will answer questions that you would like to ask your dad or granddad, but for whatever reason, you are unable to.
No matter how old you are, I know that all of us would like the opportunity to ask dad or gramps questions about life in many areas. We will address areas such as finances, relationships, health/fitness, business/work, home repairs/renovations, seasons of life, spiritual/Biblical questions, and any others areas that come our way. As your fellow sojourner and mentor on this trek that we call life, it is my goal to provide you with practical wisdom and advice about any area of life. It is crucial that I receive a constant flow of questions, so please submit your questions to guthrie@wisdom-trek.com. And Gramps will answer your questions on our Friday podcast.
We are broadcasting from our studio at The Big House in Marietta, Ohio. Granny and I are blessed to have a heritage of ancestors dating back to the early explorers of what was once referred to as The Northwest Territory for the fledgling United States. In fact Marietta, Ohio was the first organized settlement in The Northwest Territory.
I am a direct decedent of the General Putnam who was an officer in the revolutionary army and served directly under George Washington before he was President. They also were some of the men who surveyed the land in this area of Ohio. The Big House is the family home my great-grandparents built and lived in. While we are honored to be part of this heritage, it is such a short time period compared to our world and the universe.
Being a space and sci-fi enthusiast, I like to learn as much as I can about our universe. The more I study, though, the more I realize that within our finite minds we will never comprehend its mysteries. From the vast cosmos to the subatomic particle, we can never grasp all that God has created. We are locked into a mindset of space and time, God is not. As God tells us in Isaiah 55:8-,
"My thoughts are nothing like your thoughts," says the Lord.
"And my ways are far beyond anything you could imagine.
For just as the heavens are higher than the earth,
so my ways are higher than your ways
and my thoughts higher than your thoughts.
There is a question though that we all wonder about, our question for today is…
"Hey Gramps, what is the age of the Universe?"
Age of the Universe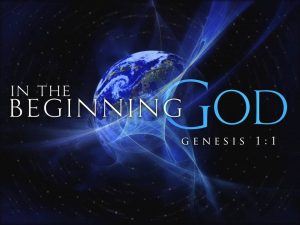 In Genesis 1:1, we are told that "In the beginning, God created the heavens and the earth."
The Bible gives no date for the creation; the only hint is that it happened "in the beginning." In Hebrew, the word for "beginning" is bereshith, meaning literally "head or start."
As a Christ-follower who believes that the Holy Bible is the revelation that God chose to share with us, I am convinced that God created the universe. Where Christians have a difference of opinion is in the interpretation of the word day (Hebrew yom) in Genesis 1. Those who hold to a literal, twenty-four-hour "day" believe in a comparatively young earth; those who hold to a non-literal, poetic "day" believe in a much older earth.
Many scholars and Christian scientists believe the word "day" in Genesis refers to a literal, twenty-four-hour day. This would explain the repetition throughout Genesis 1 of the statement, "and there was evening, and there was morning." One evening and one morning make up one day (in Jewish reckoning, a new day begins at sunset).
Others point to the non-literal use of the word day elsewhere in Scripture, such as "the day of the Lord," and argue that evening to morning does not equal a day and should instead be understood as figuratively referring to beginnings and endings of periods of time. To support we could use a reference such as 2 Peter 3:8, "But you must not forget this one thing, dear friends: A day is like a thousand years to the Lord, and a thousand years is like a day."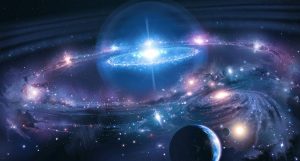 If the genealogies in Genesis 5 and 11 and the rest of Old Testament history are interpreted strictly literally, the creation of Adam can be dated to approximately 4000 BC. But this would only date the creation of Adam, not necessarily the creation of the earth, let alone the universe. There is also the possibility of "gaps" of time in the narrative of Genesis 1.
All that to say, the Bible does not explicitly give the age of the universe. Throughout most of my life, I have taken the position of a young earth and believe that literal, twenty-four-hour days in Genesis 1 is the better interpretation. At the same time, I do not have serious disagreements with the idea that the earth and the universe might be significantly older than 6,000 years.
Whether the differences are explained by gaps or by God creating the universe with the "appearance of age" or by some other factor—a universe older than 6,000 years does not cause significant biblical or theological problems. There are craters and river beds on our moon and the few planets within our own solar system which puzzle both the most learned Bible scholars and scientist. This doesn't even begin to approach the mysteries of a universe, which has thousands or millions of galaxies and solar systems contained within them.
Ultimately, however, the age of the universe cannot be proved from Scripture or from science. Whether the cosmos is 6,000 years old or billions of years old, both viewpoints (and everything in between) rest on faith and assumptions. It is always wise to question the motives of those who argue the earth must be billions of years old, especially since the Bible does not appear to support such a presupposition.
We also have to reckon back to the fact that we are born and live in space and time, God does not. We can never know or understand even a fraction of what God has created.  Hebrews 11:3 says, "By faith we understand that the entire universe was formed at God's command, that what we now see did not come from anything that can be seen." God has given us all that we need. 2 Peter 1:3 reminds, "By his divine power, God has given us everything we need for living a godly life. We have received all of this by coming to know him, the one who called us to himself by means of his marvelous glory and excellence."
Next week we will have a different question to Ask Gramps. Gramps will answer any questions you may have about life and will provide you with practical wisdom about any area of life. Please submit questions that you have to guthrie@wisdom-trek.com, and Gramps will answer them on our Friday podcast with the wisdom and philosophy that he has gained over the years of experience and study.
I know you will find these insights interesting, practical, and profitable in living a rich and satisfying life. Our next trek is Mediation Monday where we will help you reflect on what is most important in life. So encourage your friends and family to join us and then come along on Monday for another day of our Wisdom-Trek, Creating a Legacy.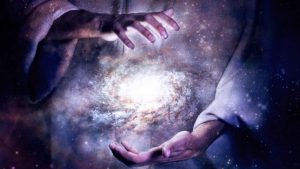 If you would like to listen to any of the past 817 daily treks or read the associated journals, they are all available at Wisdom-Trek.com. You can also subscribe to iTunes or Google Play so that each day's trek will be downloaded automatically.
Thank you for allowing me to be your guide, mentor, and most of all your friend as I serve you through the Wisdom-Trek podcast and journal.
As we take this trek together, let us always:
Live Abundantly (Fully)
Love Unconditionally
Listen Intentionally
Learn Continuously
Lend to others Generously
Lead with Integrity
Leave a Living Legacy Each Day
I am Guthrie Chamberlain reminding you to Keep Moving Forward, Enjoy Your Journey, and Create a Great Day Everyday! See you on Monday!