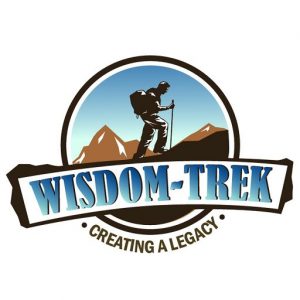 Wisdom-Trek / Creating a Legacy
Welcome to Day 813 of our Wisdom-Trek, and thank you for joining me.
This is Guthrie Chamberlain, Your Guide to Wisdom
Spend or Invest? – Ask Gramps

Thank you for joining us for our five days per week wisdom and legacy building podcast. This is Day 813 of our trek, and it is time for our Philosophy Friday series. Each Friday we ponder some of the basic truths and mysteries of life and how they can impact us in creating our living legacy.
As we continue on this trek called life, sometimes we have questions about life, so our Friday trek is a time where we can "Ask Gramps." Gramps will answer questions that you would like to ask your dad or granddad, but for whatever reason, are unable to.
No matter how old we are, I know that all of us would like the opportunity to ask dad or gramps questions about life in many areas. We will address areas such as finances, relationships, health/fitness, business/work, home repairs/renovations, seasons of life, spiritual/Biblical questions, and any others areas that come our way.
As your fellow sojourner and mentor on this trek that we call life, it is my goal to provide you with practical wisdom and advice about any area of life. It is crucial that I receive a constant flow of questions, so please submit your questions to guthrie@wisdom-trek.com, and I will answer your questions on our Friday podcast.
We are broadcasting from our studio at The Big House in Marietta, Ohio. In the United States, most individuals are gathering together their financial and tax-related documents so they can prepare to file their tax returns. So the question for today is:
"Hey Gramps, I have completed my tax return and am going to get a sizable refund. Should I spend or invest this money?"
Spend or Invest?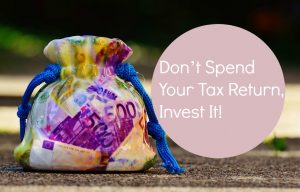 The first thing that comes to mind when I hear this question is why are you getting a sizable refund? Yes, it is nice to get a big tax refund, but if it is because you had more taken out each pay period than what was needed, then you have loaned the government money all year without getting any interest paid for the use of your money.
The IRS does not mind providing refunds to individuals because it allows them to use billions, if not trillions, of dollars per year without having any interest due. If a large refund is a regular occurrence for you, then my first recommendation would be to adjust your withholding so that you are not getting as large of a refund. The objective should be to break even if possible. This will require that you are disciplined enough to set aside that same money each pay period and place it in a savings account where you can earn interest on it. Then you will have both the amount of your refund and at least a little bit of interest.
Second, there is a big difference between spending and investing your tax refund. I prefer to have the mindset of investing in all things, whether it is money, time, talents, or any other resources. When you invest, there is a multiplying effect of what you are investing so that you end up with more than you started with.
For example, when you invest time by positively impacting the lives of others, then that time is multiplied many times over as it will not only impact that person, but also everyone that that person impacts. It is the compound effect, just like earning more interest on money that is already earning interest.
When you have the mindset of investing instead of spending, this multiplication principle comes into effect.  Here is another way to think of it. Say you had 100 grains of wheat. You could eat those grains of wheat to satisfy your hunger today, or you could sacrifice today and plant those 100 grains which could result in 100 to 400 times what you started with. As with most things in life, it boils down to the laws of planting and harvesting. You have to be willing to sacrifice today to benefit on a much greater scale tomorrow.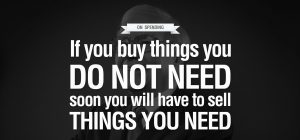 Let's go back to the original question. First, out of your tax refund, set aside a portion for charity work, such as your church or local food pantry, which will go to assist others that are in need. I would recommend at least 10% for this.
Next, if you desire to use a small portion, say another 10% for personal pleasure, then set that aside. Even that can be an investment in some rest and relaxation time like a movie or a dinner out.
So that leaves us with 80%. Set aside another portion to supplement your emergency fund. This is for unexpected expenditures, which we all run into such as medical expenses, home repairs, car repairs, or a myriad of other items. Let's set that to 20%.
The remainder should be invested or saved for something that will help you to build a dream. This could be for home repairs that are needed or a future family vacation, so you don't borrow money for that.
Another idea is to invest in improving yourself and family. This could be books to read or learn from. It could be for learning a new skill to keep up with the ever-changing job market. It could be a set-aside for starting your own business in the future, which will allow you to grow your net-worth exponentially. Of course, if you currently have credit card bills or other loans, the best investment would be to pay those down or off so that you are not paying high-interest rates.
Always be thinking like a farmer. Where can you plant your refund to harvest the maximum crop in return? Whatever you do, don't allow your refund just to flitter away like a darting swallow. Be intentional and be planting the few seeds that you have today, so that you will reap a harvest of abundance tomorrow. In this way, you will enjoy the abundant harvest so much more than the few seeds that you initially plant.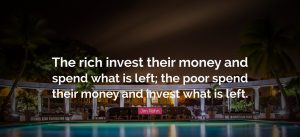 Here are a couple of Scripture verses that will help us to put it into perspective.
2 Corinthians 9:6 – Remember this—a farmer who plants only a few seeds will get a small crop. But the one who plants generously will get a generous crop.
James 5:7 – Dear brothers and sisters, be patient as you wait for the Lord's return. Consider the farmers who patiently wait for the rains in the fall and in the spring. They eagerly look for the valuable harvest to ripen.
Next week we will have a different question to "Ask Gramps." Gramps will answer any questions you may have about life and will provide you with practical wisdom about any area of life. Please submit questions that you have to guthrie@wisdom-trek.com, and Gramps will answer them on our Friday podcast with wisdom and philosophy that Gramps has gained over his years of experience and study.
I know you will find these insights interesting, practical, and profitable in living a rich and satisfying life. Our next trek is Mediation Monday where we will help you reflect on what is most important in life. So encourage your friends and family to join us and then come along on Monday for another day of our Wisdom-Trek, Creating a Legacy.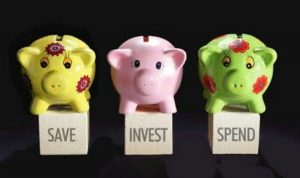 If you would like to listen to any of the past 812 daily treks or read the associated journals, they are all available at Wisdom-Trek.com. You can also subscribe to iTunes or Google Play so that each day's trek will be downloaded automatically.
Thank you for allowing me to be your guide, mentor, and most of all your friend as I serve you through the Wisdom-Trek podcast and journal.
As we take this trek together, let us always:
Live Abundantly (Fully)
Love Unconditionally
Listen Intentionally
Learn Continuously
Lend to others Generously
Lead with Integrity
Leave a Living Legacy Each Day
I am Guthrie Chamberlain reminding you to Keep Moving Forward, Enjoy Your Journey, and Create a Great Day Everyday! See you on Monday!