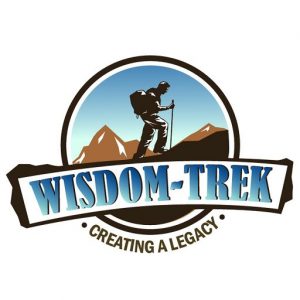 Wisdom-Trek / Creating a Legacy
Welcome to Day 808 of our Wisdom-Trek, and thank you for joining me.
This is Guthrie Chamberlain, Your Guide to Wisdom
Tools for Self-Management – Ask Gramps

Thank you for joining us for our five days per week wisdom and legacy building podcast. This is Day 808 of our trek, and it is time for our Philosophy Friday series. Each Friday we will ponder some of the basic truths and mysteries of life and how they can impact us in creating our living legacy. As we continue on this trek called life, sometimes we have questions about life, so our Friday trek is a time where we can Ask Gramps.
Gramps will answer questions that you would like to ask your dad or granddad, but for whatever reason, are unable to. No matter how old we are, I know that all of us would like the opportunity to ask Dad or gramps questions about life in many areas. We will address areas such as finances, relationships, health/fitness, business/work, home repairs/renovations, seasons of life, spiritual/Biblical questions, and any others areas that come our way. As your fellow sojourner and mentor on this trek that we call life, it is my goal to provide you with practical wisdom and advice about any area of life. It is crucial that I receive a constant flow of questions, so please submit your questions to guthrie@wisdom-trek.com. And I will answer your questions on our Friday podcast.
We are broadcasting from our studio at The Big House in Marietta, Ohio. Last week we explored why Time Management is a Myth. Gramps helped us to realize that we can't manage time. All we can do is manage ourselves by making decisions and choices that focus on what is most important in our lives and what will have the greatest positive impact. We want to expand on this, so the question for today is…
"Hey Gramps, how do you specifically stay focused on those tasks, obligations, and responsibilities so that you are most effective and have the biggest impact?"
Tools for Self-Management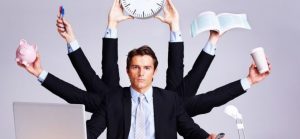 Granny and I stay very busy with all aspects of our life, which includes managing our own two small companies as well as running the financial or technical support work for five other companies. Let me share with you the four simple tools that help us to stay focused and not miss any of the many very important time-sensitive tasks that we are required to complete on a monthly basis.
Fortunately, most of the work we do for our client can be done remotely, so we can literally work from anywhere we have an internet connection. We have selected tools which can be accessed on any device we happen to be working on, so even if we are not at our own in-office computers, we can access all personal and client information from other computers, our smartphones, or our tablet devices. Here are the four tools.
Gmail for email: We switched several years ago to this platform because of the flexibility and accessibility from any device. Email still remains a crucial aspect of communications internally and with our clients. We have all of our email accounts for personal and multiple businesses populate into a common inbox, so we have one repository for all communications.
Google Calendar: We place all travel related events as well as all personal and business engagements which have a specific date and time with it on our calendar. This calendar also lists all birthdays, appointments, and important events. A companion application to this which resides on our smartphone is called Tiny Calendar. Granny and I share a common calendar, so we are always aware of any upcoming events. At the beginning of the year, we plan out as much of our calendar as possible for the year.
Go Task: This smartphone app allows me to log all tasks that I have to accomplish during the day, but these tasks do not have a specific time of day related to it. This app allows me to create recurring tasks, such as daily, weekly, monthly, or even annually. Each morning as I review my list, I know exactly which task needs accomplished that day. I will check it numerous times throughout the day to keep me "on task." Nothing slips through the cracks.
Dropbox: We use Dropbox for all of our file storage needs. This allows the information to be replicated across all of our devices in the exact same folder structure. It stores all information both locally on all of our in-office computers and online. This gives us multiple backups of the information, along with historical version backups. We are protected and can access the online version from anywhere on any device.

Planning, preparing, and keeping our tools updated allows us the maximum the use of our time. It helps us to accomplish much more and to provide excellent service to all of our clients. It allows to stay focused and truly achieve work-life integration. It also allows us to be much more financially stable because we are focused on what is most important.
Of course, Gramps loves the sage wisdom on Proverbs where it tells us in Proverbs 21:5, "Good planning and hard work lead to prosperity, but hasty shortcuts lead to poverty."
Next week we will have a different question to "Ask Gramps." Gramps will answer any questions you may have about life and will provide you with practical wisdom about any area of life. Please submit questions that you have to guthrie@wisdom-trek.com, and Gramps will answer them on our Friday podcast with wisdom and philosophy that Gramps has gained over the years of experience and study. I know you will find these insights interesting, practical, and profitable in living a rich and satisfying life.
Our next trek is Mediation Monday where we will help you reflect on what is most important in life. So encourage your friends and family to join us and then come along on Monday for another day of our Wisdom-Trek, Creating a Legacy.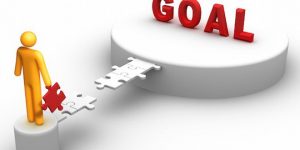 If you would like to listen to any of the past 807 daily treks or read the associated journals, they are all available at Wisdom-Trek.com. You can also subscribe to iTunes or Google Play so that each day's trek will be downloaded automatically.
Thank you for allowing me to be your guide, mentor, and most of all your friend as I serve you through the Wisdom-Trek podcast and journal.
As we take this trek together, let us always:
Live Abundantly (Fully)
Love Unconditionally
Listen Intentionally
Learn Continuously
Lend to others Generously
Lead with Integrity
Leave a Living Legacy Each Day
I am Guthrie Chamberlain reminding you to Keep Moving Forward, Enjoy Your Journey, and Create a Great Day Everyday! See you on Monday!