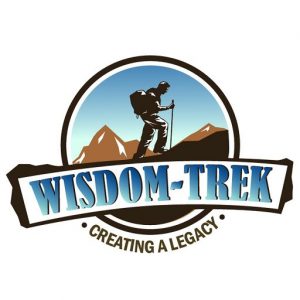 Wisdom-Trek / Creating a Legacy
Welcome to Day 803 of our Wisdom-Trek, and thank you for joining me.
This is Guthrie Chamberlain, Your Guide to Wisdom
Time Management Is a Myth – Ask Gramps

Thank you for joining us for our five days per week wisdom and legacy building podcast. This is Day 803 of our trek, and it is time for our Philosophy Friday series. Each Friday we will ponder some of the basic truths and mysteries of life and how they can impact us in creating our living legacy. As we continue on this trek called life, sometimes we have questions about life, so our Friday trek is a time when we can "Ask Gramps."
Gramps will answer questions that you would like to ask your dad or granddad, but for whatever reason, you are not able to. No matter how old you are, I know that all of us would like the opportunity to ask dad or gramps questions about life in many areas. We will address areas such as finances, relationships, health/fitness, business/work, home repairs/renovations, seasons of life, spiritual/Biblical questions, and any others areas that come our way.
As your fellow sojourner and mentor on this trek that we call life, it is my goal to provide you with practical wisdom and advice about any area of life. It is crucial that I receive a constant flow of questions, so please submit your questions to guthrie@wisdom-trek.com. I will answer your questions on our Friday podcast.
We are broadcasting from our studio at The Big House in Marietta, Ohio. For most of us, life is hectic, and we all seem to have much more to do than the time to do it in. Since we all have 24 hours in a day, 168 hours in a week, why it is that some people seem to get so much more accomplished in a day or week than other people do? So the question for today is…
"Hey Gramps, why does it appear that you are able to manage your time more effectively and efficiently than most people? How can I improve the management of my time?"
Time Management Is a Myth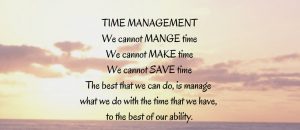 You probably have heard about time management since you were young. You had to learn how to integrate school, homework, playtime, and extracurricular activities. Then as you grew older, you had to start learning how to integrate work with studies and relationships. As you continued on as an adult, it was about integrating all of the tasks at work with all of the tasks at home.
Time management is directly linked to your work-life balance, or as I like to refer to it as work-life integration, and thus it's directly linked to your stress, health, happiness, and productivity. How you manage your time proportionally influences how you manage your life.
This means time management is more than just managing the hours on the clock. None of us can slow down, speed up, or change the amount of time that we have in our day. There are 24 hours in a day. You can't change that. So how do you manage time if you have no control over it?
You don't. Time management is a myth. It's all about decision or choice management. Or as Ecclesiastes 3:1 says, "For everything there is a season, a time for every activity under heaven."
Do you ever wonder why it feels like some people have more time than others? Why do some people achieve so much more than their peers?
Every person only has 24 hours, but there are some who have learned how to make better decisions or choices on how to use that time. These individuals don't manage their hours—they manage themselves.
To use an illustration that may be useful, I would like you to think of yourself as a tree. This tree is made up of four quadrants. We will relate this to what President Eisenhower is credited with creating and used when he was both a general and the President. It is referred to as:
1. The Eisenhower Decision Matrix
The Eisenhower Decision Matrix was popularized by Stephen Covey when he adapted it to his Time Management Matrix in "The 7 Habits of Highly Effective People." This tool helps you become more effective in how you use your time—by teaching you how to make time-related decisions. It has four quadrants that describe different sorts of activities based on importance and urgency.
I like to break up these four quadrants into the four elements that we would experience on an actual trek up a mountain. They are fire, water, earth, and wind.
· Fire
The first quadrant in the upper left corner of the tree is important and urgent. We call these the "fire" tasks. They need to be attended to right away, like a fire that needs to be put out. These include deadlines, problem-solving, and managing crises. Although these are important, they tend to be reactive. In this way, they don't push your life forward. They keep you stressed, so you don't burn down.
· Water
The second quadrant in the top right-hand corner of the tree is important but not urgent. These are the "water" tasks. You need them in order to survive and grow further. These activities include strategy, planning, leading and coaching others, training yourself, and setting goals. Water tasks are directly related to your personal vision, mission, and goals. To be truly effective, don't forget to water all areas of your life, or you will end up with dead branches in your tree that will be pruned off!
· Earth
The third quadrant in the bottom left corner of your tree is not important but urgent. These "earth" tasks ground you, but they take away from growth upwards. These tend to include social media, emails, meetings, phone calls, and other distractions. They help to maintain relationships and meet the needs of important activities, but these tasks themselves are not going to help you grow. These tasks should be minimized or delegated if possible.
· Wind
The fourth quadrant in the bottom right corner of your tree includes non-important and non-urgent tasks. These are the "wind" or "air" tasks. They blow you around and change your focus away from what's at hand. These tend to be the easiest to accomplish, but they're also time wasters and busywork. You want to avoid wind tasks as much as possible, as they gobble up your time without adding anything productive to your work-life integration. These tasks should be removed entirely from your schedule.
2. Think of yourself as a tree.
You need to put out the fire tasks immediately, or your trunk and branches will be destroyed. If you neglect these tasks, your entire foundation is ruined—and nothing else can get done. Accomplish these first, so you can then tend to your tree without any reigniting flames.
The water tasks nurture you and give you energy. It's this water that helps you grow up towards the sky, making your tree big and tall.
The earth tasks keep you grounded and nourished, but they hold you down rather than pushing you up towards the sky.
The wind tasks blow your branches, causing important leaves to fall off. These leaves can equal relationships, health, happiness, fun, financial security, and more. The wind comes by and slowly starts to shake these off your branches one by one.
Making wise time decisions or choices helps to cultivate your tree. Your relationship leaves will be large and green. Your core branches will be sturdy and strong. Your work-life integrated trunk will continue growing upward and outward. If you make the wrong decisions or choices, however, the leaves fall, and your branches start to wither.
3. Making Time Decisions
Look at the tree of time management illustration in the journal for today's trek. Compare it to your work-life integration tree. What does your tree look like? Is it charred from constantly reacting to fires (fire tasks)? Does it have a strong root system, but it doesn't have a tall trunk with strong branches (earth tasks)? Is it bare without relationship leaves because you've permitted windy distractions (wind tasks)? Or is your tree tall and strong with plenty of room for growth? Are you feeding, watering, and protecting your tree, so it can flourish in all areas of integrated life (water tasks)?
4. The Bottom Line
It is not so much managing your time, but managing your decisions on how your time is allocated. Which elements do you choose to put into your tree? The decisions you make about what goes into your tree directly influences what the growth, strength, and fruit your tree will produce. How you choose to invest your time, energy, and resources will impact what you get done during the day and week. These decisions will determine how stressed you are, how productive you are, and ultimately how successful you are.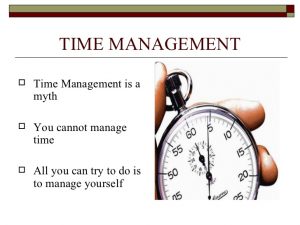 Next week we will have a different question to "Ask Gramps." Gramps will answer any questions you may have about life and will provide you with practical wisdom about any area of life. Please submit questions that you have to guthrie@wisdom-trek.com, and Gramps will answer them on our Friday podcast with wisdom and philosophy that Gramps has gained over the years of experience and study.
I know you will find these insights interesting, practical, and profitable in living a rich and satisfying life. Our next trek is Mediation Monday where we will help you reflect on what is most important in life. So encourage your friends and family to join us and then come along on Monday for another day of our Wisdom-Trek, Creating a Legacy.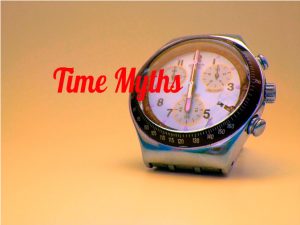 If you would like to listen to any of the past 802 daily treks or read the associated journals, they are all available at Wisdom-Trek.com. You can also subscribe to iTunes or Google Play, so that each day's trek will be downloaded automatically.
Thank you for allowing me to be your guide, mentor, and most of all your friend as I serve you through the Wisdom-Trek podcast and journal.
As we take this trek together, let us always:
Live Abundantly (Fully)
Love Unconditionally
Listen Intentionally
Learn Continuously
Lend to others Generously
Lead with Integrity
Leave a Living Legacy Each Day
I am Guthrie Chamberlain reminding you to Keep Moving Forward, Enjoy Your Journey, and Create a Great Day Everyday! See you on Monday!