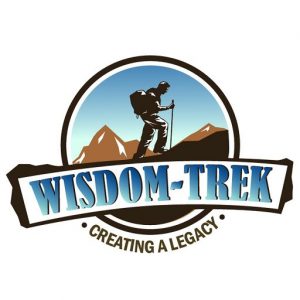 Wisdom-Trek / Creating a Legacy
Welcome to Day 783 of our Wisdom-Trek, and thank you for joining me.
This is Guthrie Chamberlain, Your Guide to Wisdom
God Is Always In Control (2) – Ask Gramps

Thank you for joining us for our 5 days per week wisdom and legacy building podcast. This is Day 783 of our trek, and it is time for our Philosophy Friday series. Each Friday we will ponder some of the basic truths and mysteries of life and how they can impact us in creating our living legacy. Due to a heavy travel and activity-filled schedule for the past three weeks, our Wisdom-Trek episodes will be shorter so that I can pre-record them in advance of this time.
As we continue into this new year, I thought it would be good to invest this time discovering God and His key attributes. Yesterday we explored the first part of God Is Always In Control, and today's we will finish this attribute.
God is Always in Control (2)
· God's control of nations follows.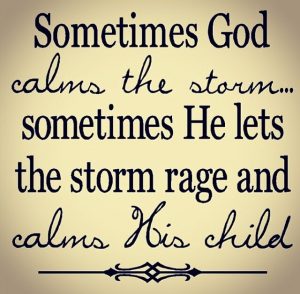 God fixed the boundaries for the peoples of the world.
He can make a nation large or small.
In the affairs of the world and its rulers, the Lord puts down one leader and lifts up another.
He uses heathen nations to accomplish the disciplining of His disobedient people
So far as it has suited His purposes, He has allowed nations to go their own way.
Behind the strange and sometimes unexpectedly generous actions of unbelieving rulers towards God's people at various times is the working of God in their hearts without their knowledge. Examples are Nebuchadnezzar, Cyrus, and Artaxerxes. They pursued their own chosen paths, and it served the furtherance of God's will, though in their personal lives they were disobedient, self-willed, and sinful.
· God's control of history follows.
His dominion is everlasting, and His kingdom endures from generation to generation, thus all the events of human history are under His direct control.
He fixes the epochs of human history and the limits of human territory. "From one man he created all the nations throughout the whole earth. He decided beforehand when they should rise and fall, and he determined their boundaries," Acts [17:26].
God is at work in unrecognized events and processes to achieve His purposes of blessing. It was the Lord who sent Joseph ahead of his brothers to Egypt. It was the Lord who turned the hearts of the Egyptians to hate God's people. It was the Lord who called Cyrus, a heathen ruler, "His anointed" because He was going to use him to accomplish His will for His people.
The outstanding example of God at work in an event to achieve His will – unrecognized at first – was the the Cross. "But God knew what would happen, and his prearranged plan was carried out when Jesus was betrayed. With the help of lawless Gentiles, you nailed him to a cross and killed him," Acts [2:23].
In all the events of history, God is working out His purpose of calling into one body, the Church, men and women of every nation and people, saved through His Son Jesus Christ.
· God's control of all circumstances follows.
God, not chance, decides what happens in human affairs.
Behind every circumstance is the Lord.
He can shorten life or lengthen it.
The Lord brings both prosperity and disaster. Success and victory in battle and the ability to get wealth are from Him. He has the power to bring illness or to remove it. Ordinary daily needs are within His concern and control.
God is always in control of everything…let us never forget this and His love for us. 
Monday we will return to our regular Wisdom-Trek episodes with Meditation Monday, where we will take time to meditate and renew our minds. Thank you for joining me on this trek called life. Encourage your friends and family to join us and then come along on Monday for another day of our Wisdom-Trek, Creating a Legacy.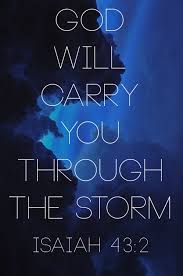 If you would like to listen to any of the past 782 daily treks or read the associated journals, they are all available at Wisdom-Trek.com. You can also subscribe to iTunes or Google Play so that each day's trek will be downloaded automatically.
Thank you for allowing me to be your guide, mentor, and most of all your friend as I serve you through this Wisdom-Trek podcast and journal.
Thank you so much for allowing me to be your guide, mentor, and most of all your friend as I serve you through the Wisdom-Trek podcast and journal.
As we take this trek together, let us always:
Live Abundantly (Fully)
Love Unconditionally
Listen Intentionally
Learn Continuously
Lend to others Generously
Lead with Integrity
Leave a Living Legacy Each Day
This is Guthrie Chamberlain reminding you to Keep Moving Forward, Enjoy Your Journey, and Create a Great Day Every Day! See you on Monday!