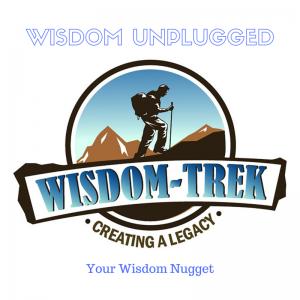 Wisdom-Trek / Creating a Legacy
Welcome to Day 782 of our Wisdom-Trek, and thank you for joining me.
This is Guthrie Chamberlain, Your Guide to Wisdom
God Is Always In Control (1) – Wisdom Unplugged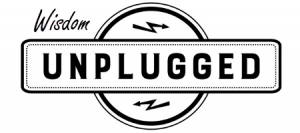 Thank you for joining us for our 5 days per week wisdom and legacy building podcast. This is Day 782 of our trek, and it is time for a 3-minute mini-trek called Wisdom Unplugged. Due to a heavy travel and activity-filled schedule for the past three weeks, our Wisdom-Trek episodes will be shorter so that I can pre-record them.
As we continue with this new year, I thought it would be good to invest this time discovering God and His key attributes. Yesterday we explored that God Never Changes. Today and tomorrow our attribute is…
God Is Always In Control
God controls all things, working out everything in conformity with the plan and purpose of His own will.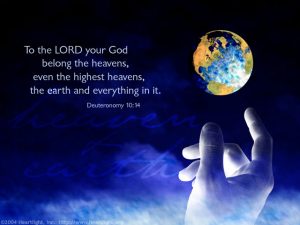 · God's control extends to the whole universe.
He is the only Ruler, the King of kings, and Lord of lords. For "at just the right time, Christ will be revealed from heaven by the blessed and only almighty God, the King of all kings and Lord of all lords," 1 Timothy [6:15].
His throne is in the heavens, and His kingdom rules over all.
He sustains the whole universe by His powerful word.
The government of the entire universe is His
· God's control of nature follows.
All natural forces are in His control.
The elements are at His command.
All the processes of nature are at His direction.
It is the Lord who provides the sun to light the day
and the moon and stars to light the night,
and who stirs the sea into roaring waves.
His name is the Lord of Heaven's Armies.  – Jeremiah [31:35]
· God's control of His creatures follows.
His care, for example, extends to the smallest of His creatures. He gives the beasts their food.
Not a single sparrow falls to the ground apart from His will, "What is the price of two sparrows—one copper coin? But not a single sparrow can fall to the ground without your Father knowing it," Matthew [10:29].
He can appoint all His creatures to perform His will even for ravens to convey bread and meat to His servants.
· God's control of human beings – and of evil individuals -follows.
There are occasions when God, desiring to show His wrath and to make known His power, has put up with evil individuals due for destruction. His purpose has been to make known the riches of His glory to those whom He has purposed to save.
Sometimes God sees to it that the worst of people are allowed to be exalted so that they may fulfill His purposes without their knowing it. He uses even the enemies of His people to discipline them in their disobedience. On the other hand, He can harden the hearts of His people's enemies so that they fall into His people's hands or even destroy themselves.
Tomorrow we will continue to discover God's character exploring Part 2 of God Is In Control. Thank you for joining me on this trek called life. Encourage your friends and family to join us and then come along tomorrow for another day of our Wisdom-Trek, Creating a Legacy.

If you would like to listen to any of our past 781 treks or read the Wisdom Journal, they are available at Wisdom-Trek.com. Thank you for allowing me to be your guide, mentor, and most importantly your friend as I serve you through the Wisdom-Trek podcast and journal each day.
As we take this trek together, let us always:
Live Abundantly (Fully)
Love Unconditionally
Listen Intentionally
Learn Continuously
Lend to others Generously
Lead with Integrity
Leave a Living Legacy Each Day
This is Guthrie Chamberlain reminding you to Keep Moving Forward, Enjoy Your Journey, and Create a Great Day Every Day! See you tomorrow for Philosophy Friday!