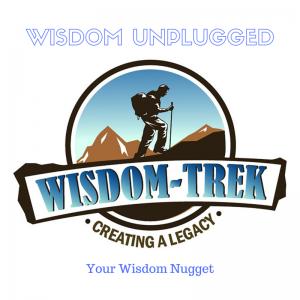 Wisdom-Trek / Creating a Legacy
Welcome to Day 767 of our Wisdom-Trek, and thank you for joining me.
This is Guthrie Chamberlain, Your Guide to Wisdom
The Escape to Egypt – Wisdom Unplugged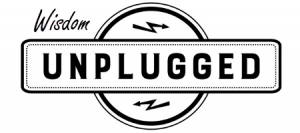 Thank you for joining us for our 5 days per week wisdom and legacy building podcast. This is Day 767 of our trek and time for a 3-minute mini-trek called Wisdom Unplugged. Due to a heavy travel and activity-filled schedule for the next three weeks, our Wisdom-Trek episodes will be shorter so that I can pre-record them.
Yesterday we continued the telling of the complete Christmas story in chronological order with the Visit of the Wise Men. Today and tomorrow we will be focused on the final two events that took place after Christmas Day.
We are broadcasting from our studio at The Big House in Marietta, Ohio. The entire purpose of our celebration of Christmas is the birth of Christ, and here is the story that we find in God's Word. So today let us reflect on Matthew [2:13]-18.
Today we will read about…
The Escape to Egypt
After the wise men were gone, an angel of the Lord appeared to Joseph in a dream. "Get up! Flee to Egypt with the child and his mother," the angel said. "Stay there until I tell you to return, because Herod is going to search for the child to kill him."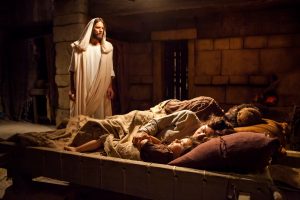 That night Joseph left for Egypt with the child and Mary, his mother, and they stayed there until Herod's death. This fulfilled what the Lord had spoken through the prophet: "I called my Son out of Egypt."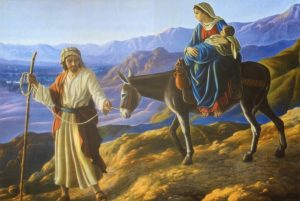 Herod was furious when he realized that the wise men had outwitted him. He sent soldiers to kill all the boys in and around Bethlehem who were two years old and under, based on the wise men's report of the star's first appearance. Herod's brutal action fulfilled what God had spoken through the prophet Jeremiah:
"A cry was heard in Ramah—
weeping and great mourning.
Rachel weeps for her children,
refusing to be comforted,
for they are dead."
That's a wrap for today's portion of the Christmas story. As you enjoy these nuggets of wisdom, please encourage your friends and family to join us and then come along tomorrow for another day of our Wisdom-Trek, Creating a Legacy.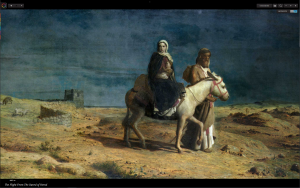 If you would like to listen to any of our past 766 treks or read the Wisdom Journal, they are available at Wisdom-Trek.com.
Thank you for allowing me to be your guide, mentor, and most importantly your friend as I serve you through the Wisdom-Trek podcast and journal each day.
As we take this trek together, let us always:
Live Abundantly (Fully)
Love Unconditionally
Listen Intentionally
Learn Continuously
Lend to others Generously
Lead with Integrity
Leave a Living Legacy Each Day
This is Guthrie Chamberlain reminding you to Keep Moving Forward, Enjoy Your Journey, and Create a Great Day Every Day! See you tomorrow for Philosophy Friday!