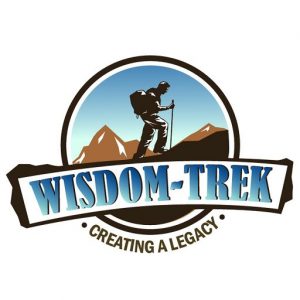 Wisdom-Trek / Creating a Legacy
Welcome to Day 753 of our Wisdom-Trek, and thank you for joining me.
This is Guthrie Chamberlain, Your Guide to Wisdom
The Seasons of Life – Ask Gramps

Thank you for joining us for our 5 days per week wisdom and legacy building podcast. This is Day 753 of our trek, and it is time for our Philosophy Friday series. Each Friday we ponder some of the basic truths and mysteries of life and how they can impact us in creating our living legacy.
As we continue on this trek called life, sometimes we have questions about life, so our Friday trek is a time where we can "Ask Gramps." Gramps will answer questions that you would like to ask your dad or granddad, but for whatever reason are unable to.
No matter how old we are, I know that all of us would like the opportunity to ask Dad or Gramps questions about life in many areas. We will address areas such as finances, relationships, health/fitness, business/work, home repairs/renovations, seasons of life, spiritual/Biblical questions, and any others areas that come our way. As your fellow sojourner and mentor on this trek that we call life, it is my goal to provide you with practical wisdom and advice about any area of life. It is crucial that I receive a constant flow of questions, so please submit your questions to guthrie@wisdom-trek.com, send me a message at the bottom of any page on wisdom-trek.com, or text me at 740.350.5732, and I will answer your questions on our Friday podcast.
We are broadcasting from our studio at The Big House in Marietta, Ohio. Hazel's blood counts rebounded enough this week, so she is back at Nationwide Children's Hospital for her next set of treatments, which include an IV of chemo and steroids along with another lumbar puncture to administer another type of chemo.
This season of life as grandparents to Hazel has been somewhat challenging since we do not have any control over her battle with leukemia. It does bring us comfort that Nat and Elizabeth are completely engaged and are excellent parents to Hazel and her siblings as she goes through her regimen of treatments and the side effects of them.
As grandparents, we are able to engage by assisting with the other kids, their dogs, and other areas to help alleviate at least some of the surrounding details of life. As we consider our lives, just like the transition from fall to winter this month, many people struggle with preparing for and adapting to the various seasons in their life. So the question for today is:
"Hey Gramps, how can I adjust to the various seasons of life that we all go through so that I can have an even greater impact on others as I go through these times of transition?"
The Seasons of Life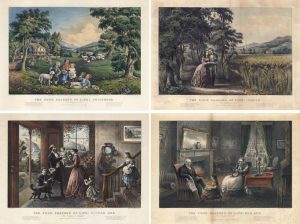 Just like the world in which we live that is comprised of four distinct seasons but is actually transitioning on a daily basis, so is our lives. Our lives are made up of four progressively changing seasons. We have our childhood, which is the spring season of life where everything is new and fresh. Our young adult years are represented by summer and usually include getting married, having children, and beginning to build a career. The fall season of life is when the children start to leave home and is a time for the building of assets and settling into a pattern of life that may not be so rapidly changing and hectic. The winter season usually begins when we transition from a full-time career to a part-time vocation or hobbies and begin to enjoy life at a slightly slower pace, depending on the foundation we have built in the previous seasons.
As our culture changes and medical technology extends our lifespans so we can live a quality life much longer, these seasons are shifting based on our health and expected longevity of life. In the past 100 years, most working adults would consider "retiring" around 65, but it is feasible now to be productively working well into your 80s or 90s. For those individuals that were not able to build a solid enough financial base in previous seasons of life, working much longer has become a necessity to support lifespans that extends several decades longer.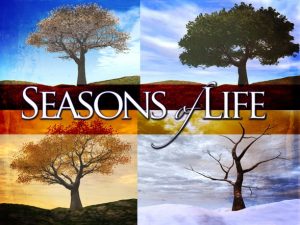 Midlife which used to be considered the late forties and early fifties can now be extended into the mid-sixties and well beyond as we look forward to much longer lifespans.  Considering these shifts are important as we plan and adjust for the various seasons of life.
So how do we adjust and transition to the numerous transitions of seasons that we will face during life? Ecclesiastes 3:1 tells us, "For everything there is a season, a time for every activity under heaven." We have to understand and take ownership of this principle.
A life that is rich and satisfying in every season of life is a life where you plan properly. You must understand and take ownership of the law of planting and harvesting. Even as a young teen, or earlier, this concept needs to be learned and then applied before entering adulthood. Life's transition through the various seasons will be much more pleasant if the law of planting and harvesting is learned early…
Even during the spring of life when the seeds which will produce an abundant harvest in the fall should be planted, transitioning the seasons of life can be difficult at times, but we must continue on with consistent persistence to move through each season. As we are told in Galatians 6:9, "So let's not get tired of doing what is good. At just the right time we will reap a harvest of blessing if we don't give up."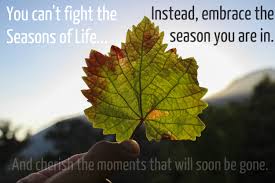 This means minimizing debt early and not taking on debt unless it is an emergency. This includes college debt. This may require working while going to school, stretching your degree pursuit over a longer time span, or finding lower cost alternative to obtaining a degree. There is certainly no shame in pursuing a solid trade career as opposed to a college degree. In many trades, you can get paid while learning, and you end up with no debt.
Next, understand that many "things" that we purchase are not needs, but wants. Learn to sacrifice now and purchase only what you can pay cash for. In doing so, the transitions through the seasons of life are much easier and less stressful. You don't need to live the lifestyle that your parents or grandparents are living now when you are only in the summer of your life. In most cases, they had to work hard for many years to achieve that level. This principle applies to any season of life though. Be patient and be satisfied with what you have today while pursuing what you desire later in life.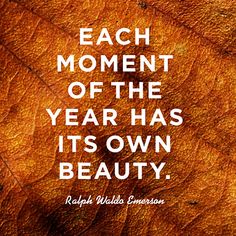 The best way to adjust to the seasons of life is to prepare in advance for them. I know that even if you have planned thoroughly that life can throw you a curveball that is completely out of your control. If this happens, pivot and adjust to your new reality. In any situation, you need to accept life as it is, not as you wish it to be, and then plan for this new situation.
The most effective way to adjust to the seasons of life so that you can have the greatest impact on the lives of others is to live a life of integrity at all times, to be as debt free as possible, and then choose to enjoy your journey. Living a rich and satisfying life is not about the destination, but choosing to enjoy each day. Each season of the year is special, beautiful, and can be enjoyable if we choose to enjoy it. In the same manner each season of life, even during the transition periods, can be special, beautiful, and enjoyable. Make that your choice.
Since this question can cover a multitude of different areas, we will revisit this question in future episodes of "Ask Gramps." Next week we will have a different question to "Ask Gramps." Gramps will answer any questions you may have about life and will provide you with practical wisdom about any area of life.
Please submit questions that you have to guthrie@wisdom-trek.com, and Gramps will answer them on our Friday podcast with wisdom and philosophy that Gramps has gained over the years of experience and study. I know you will find these insights interesting, practical, and profitable in living a rich and satisfying life.
Our next trek is Mindshift Monday where we will help you live differently by thinking differently. So encourage your friends and family to join us and then come along on Monday for another day of our Wisdom-Trek, Creating a Legacy.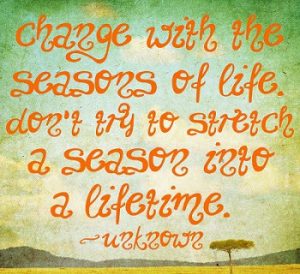 If you would like to listen to any of the past 752 daily treks or read the associated journals, they are all available at Wisdom-Trek.com. You can also subscribe to iTunes or Google Play so that each day's trek will be downloaded automatically.
Thank you for allowing me to be your guide, mentor, and most of all your friend as I serve you through the Wisdom-Trek podcast and journal.
As we take this trek together, let us always:
Live Abundantly (Fully)
Love Unconditionally
Listen Intentionally
Learn Continuously
Lend to others Generously
Lead with Integrity
Leave a Living Legacy Each Day
This is Guthrie Chamberlain reminding you to Keep Moving Forward, Enjoy Your Journey, and Create a Great Day Every Day! See you on Monday!