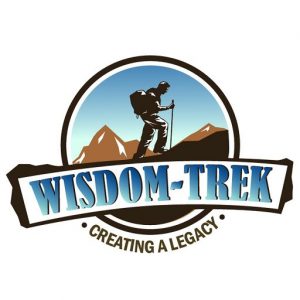 Wisdom-Trek / Creating a Legacy
Welcome to Day 749 of our Wisdom-Trek, and thank you for joining me.
This is Guthrie Chamberlain, Your Guide to Wisdom
Hope For The World – Mindshift Monday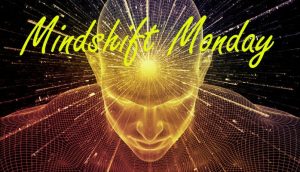 Thank you for joining us for our 5 days per week wisdom and legacy building podcast. This is Day 749 of our trek, and it is time for our Mindshift Monday series. Wisdom-Trek's primary focus is to assist you in creating your living legacy.
Creating your living legacy can only be accomplished by gaining wisdom in many areas of life. You can only gain wisdom by changing what you allow to go into your mind, which is a result of changing the way you think. In other words, to create your living legacy you must choose to be in a continual mode of mindshift.
It is easy to get stuck in a mindset that your current circumstances cannot be changed. This is not true, but you must understand this fundamental principle: In order to change your life, you must change how you think and what you think about. Our Mindshift Monday podcast and journal will be to provide you practical ways to make a mindshift to a rich and satisfying life. 
We are broadcasting from our studio at The Big House in Marietta, Ohio. During this Christmas season, it brings a feeling of hope that regardless of the turmoil in the world that is accentuated by news media and social media that we can have peace.
Peace between countries and cultures. Peace between political parties. Peace within families. Most important is peace within ourselves. It is when we lose hope that we lose our peace. So today we want to have a mindshift as we explore…
Hope for the World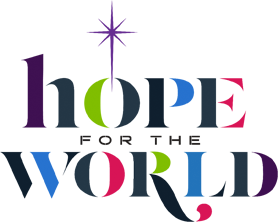 I read a story about a man who is going through very difficult times and had sought out the council of his pastor. His work was not going well. Some of his grown children had left the principles they were taught and not living as they should, and he was worried about that. The straw that finally drove him to seek council was that his wife decided to leave him. As he sat there talking with the pastor, he was slumped over in despair. It was his final sentence that was alarming when he said, "I have nothing to live for. I have lost all hope."
The pastor shared with him that hope was the one thing he could not afford to lose. He could lose his business, his money, and even his family and still be able to rebound in life if he kept a glimmer of hope alive. It is the core that allows us to get up one more day and continue on, even when circumstances are dismal.
We can think of Abraham and Sarah who were well past childbearing age, and yet in Romans 4:18 we read, "Even when there was no reason for hope, Abraham kept hoping—believing that he would become the father of many nations. For God had said to him, "That's how many descendants you will have!"
Campbell Morgan tells of a man whose shop burned during the disastrous Chicago fire that happened on October 8-10, 1871. A man whose shop burned completely down arrived at the ruins the next morning carrying a table. He set the table amid the charred debris, and above it, he placed this optimistic sign, "Everything was lost, except wife, children, and hope. Business will resume as usual tomorrow morning."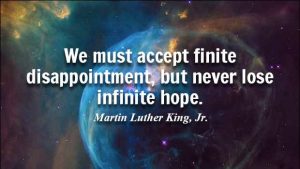 Many people become bitter towards life because of the unfortunate circumstances in which they find themselves. Many quit. Others have taken their own lives. What is the difference in how a person reacts to the difficult situations of life? It certainly is not talent, ability, or intellect. The only difference between those who throw in the towel and quit and those who get back up one more time and keep going is found in the word "hope."
Romans 5:3-5 shows us a better way, "We can rejoice, too, when we run into problems and trials, for we know that they help us develop endurance. And endurance develops strength of character, and character strengthens our confident hope of salvation. And this hope will not lead to disappointment. For we know how dearly God loves us, because he has given us the Holy Spirit to fill our hearts with his love."
Hope will not lead to disappointment and is the very foundation of our faith as we are told in Hebrews 11:1, "Faith shows the reality of what we hope for; it is the evidence of things we cannot see."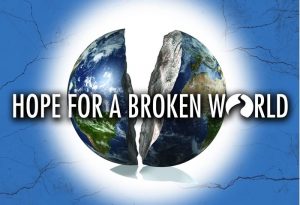 Hope can still be in our lives in the most horrible and difficult situations. I often think of the conditions of the Nazi concentration camps where more than 6 million Jews were killed. Yet Victor Frankl who had everything taken from him and was in the middle of the worst conditions had this to say, "We who lived in concentration camps can remember the men who walked through the huts comforting others, giving away their last piece of bread. They may have been few in number, but they offer sufficient proof that everything can be taken from a man but one thing: the last of the human freedoms—to choose one's attitude in any given set of circumstances, to choose one's own way."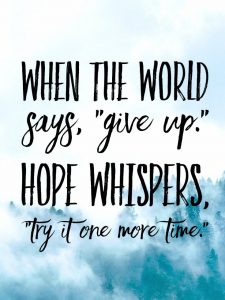 Having hope is our choice. During this Christmas season, as you are celebrating with family, friends, and associates let us keep in our minds that the purpose of our celebrations is to bring our focus on the one who we are celebrating, "Jesus Christ Is the Light, Life, and Hope of the World!"
Next week we will continue our trek on Mindshift Monday. On tomorrow's trek, we will explore another wisdom quote. This 3-minute wisdom supplement will assist you in becoming healthy, wealthy and wise each day. Thank you for joining me on this trek called life. Encourage your friends and family to join us and then come along tomorrow for another day of our Wisdom-Trek, Creating a Legacy.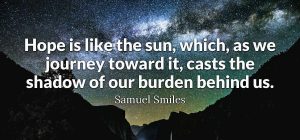 If you would like to listen to any of the past 748 daily treks or read the daily journal, they are available at Wisdom-Trek.com. You can also subscribe to iTunes and Google Play so that each day's trek will be downloaded automatically.
Thank you for allowing me to be your guide, mentor, and most importantly, your friend as I serve you through the Wisdom-Trek podcast and journal.
As we take this trek together, let us always:
Live Abundantly (Fully)
Love Unconditionally
Listen Intentionally
Learn Continuously
Lend to others Generously
Lead with Integrity
Leave a Living Legacy Each Day
This is Guthrie Chamberlain reminding you to Keep Moving Forward, Enjoy Your Journey, and Create a Great Day Every Day! See you tomorrow!